Jeffrey Tambor opened up about what his "Transparent" character Maura Pfefferman has taught him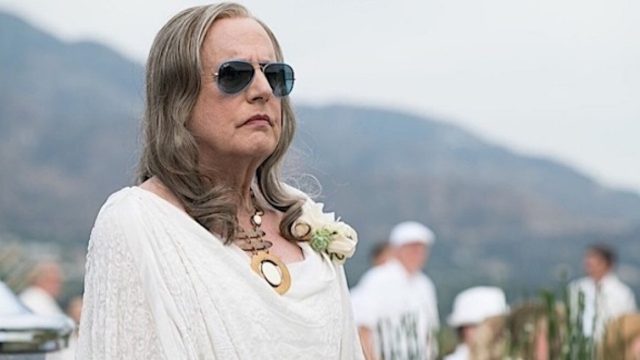 There are some TV characters so beloved, they'll be remembered forever. Jeffrey Tambor's Transparent character Maura Pfefferman is one of them. Tambor recently sat down with Entertainment Weekly to discuss the groundbreaking role, and had the best things to say about her.
On Transparent, one the most evolved shows about women ever, Tambor has a big responsibility. He says amazing things about transgender actors and pays his respects to the weight of the role. He even publicly announced that he wants to be the last cis male to play a transgender woman. Though he does an admirable job calling attention to the discrepancies in Hollywood, and we appreciate that.
Maura Pfefferman is an incredible woman.
We have absolutely loved watching Maura evolve under the guidance of Tambor's incredible talent. When discussing the role with EW, Tambor credited his character for a lot of change in his own life.
"I think Maura has made me more aware, more present. Maura has made me a better parent, a better husband, a better citizen."
Jill Soloway, the show's creator, saw something in Tambor. He is quick to credit her as giving him the greatest role and responsibility.
Tambor is clearly so honored to play such a strong female character.
If you have never seen Transparent, it is a show about a transgender woman who comes out to her family much later in life. The show navigates through Maura's transition, but it is much bigger than that. Transparent is largely a show about a regular family, something Tambor echoed in the interview.
"That's what people say when they come up to me in the streets," he said. "People talk about the family. They keep saying, 'That's just like my family.' They can relate to it. I really like that because that's the core of our show."
The fact that so many people can relate to Transparent truly shows how human beings are able to connect no matter what their family looks like. Many of us are able to see our family in the Pfeffermans — and what a gift that is.
Transparent's new season premieres on Amazon Prime next Friday, September 22nd.
We see you, Maura. And we've missed you so.