Jeffrey Tambor is leaving "Transparent" after sexual harassment allegations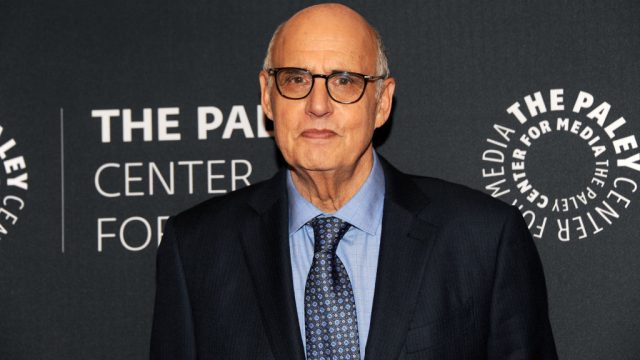 It's so nice to see men held accountable for their actions. After two separate accusations of sexual harassment, Jeffrey Tambor is leaving Transparent.
The actor has denied the accusations leveled against him by his former assistant and one of his Transparent cast mates. But regardless, he is moving on. After rumors that Transparent might kill off Tambor's character in Season 5 surfaced, on Sunday, November 19th, Tambor announced he will no longer be on the show.
Tambor's former assistant, Van Barnes, was the first to speak out against him. She accused Tambor of sexually harassing and disrespecting her. Then Trace Lysette came forward. Lysette, the actress who accused Tambor of sexual harassment, was the second person to come forward about the star. Lysette plays Shea on Transparent and is one of the show's best characters. Last week, Lysette bravely spoke up about her experience with Tambor. In addition, she expressed her hopes that the Amazon show could continue on, even amidst the allegations.
Transparent has long been praised as one of the best shows on television. Its portrayal of transgender characters, queer family dynamics, and gender politics is necessary. The show has helped educate many of us about what it means to be trans and other relevant topics around humanity.
It is infuriating that Tambor acted the way he did, particularly on the set of a show where he was lucky enough to portray such a complex, interesting character. But Tambor has even been vocal about hopefully being the last cis man to play a transgender woman.
"Playing Maura Pfefferman on 'Transparent' has been one of the greatest privileges and creative experiences of my life," Tambor told Deadline. "What has become clear over the past weeks, however, is that this is no longer the job I signed up for four years ago."
It's unclear if this was actually Tambor's choice or not, but regardless, it is the right one.
"I've already made clear my deep regret if any action of mine was ever misinterpreted by anyone as being aggressive, but the idea that I would deliberately harass anyone is simply and utterly untrue," Tambor continued. "Given the politicized atmosphere that seems to have afflicted our set, I don't see how I can return to 'Transparent.'"
It is super disappointing that Tambor has yet to apologize to Barnes and Lysette.
We are hopeful that the rest of the cast and crew will keep their jobs. Transparent will look very different without Tambor, but the strength of the show lies within the stories of its side characters. Here's hoping that Jill Soloway will choose to lift up even more trans stories — and trans actors — moving forward.