Jeffrey Dean Morgan talks about his craziest "Walking Dead" fan encounter, and we're nervous for HIM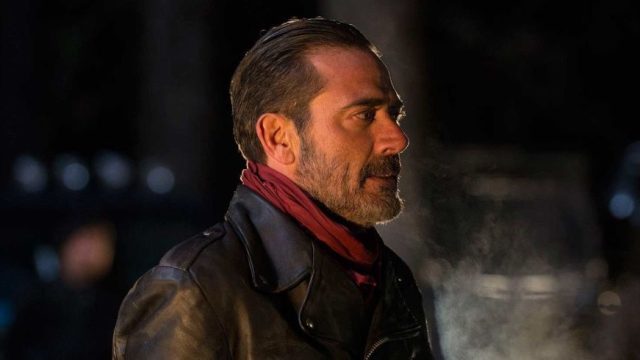 Fans of The Walking Dead are SERIOUS. Jeffrey Dean Morgan, who plays the infamous villain, Negan, is beginning to really understand that. Morgan recently visited Entertainment Weekly's Sirius XM channel and talked about the fandom. Having attended San Diego Comic-Con with various projects for about a decade, Morgan thought he had a handle on how passionate fans can get.
However, upon becoming a cast member of The Walking Dead,he realized their fandom is in a realm all its own: "It's a different thing. It's a different intensity, he said.
Remember: these are the fans that actually created a petition demanding answers when season six ended on the most dramatic cliffhanger, ever: Who was Morgan's character, Negan, going to kill?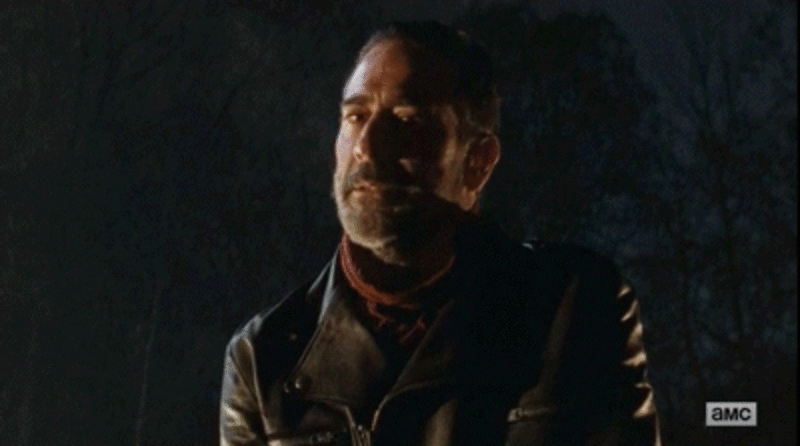 Morgan also shared an anecdote in which a passionate – and elderly – fan told him off. He was hanging out with Norman Reedus, who plays Darryl, when the fan startled the pair with her antics:
"…we had been riding motorcycles all day and we were in the middle of nowhere and stopped to get a coffee. And this lady is at our car, and she's probably 80 years old, and she comes up and just flips me off and says 'F— you!' And Norman falls off his chair, laughing, and I'm like 'Whoa! Whoa!'
We'd be startled, too – it's definitely not something you'd expect from a fan who is the age of a grandma. And while Negan is certainly a terrible character – perhaps the most terrible, and for The Walking Dead that's saying a lot – Jeffrey Dean Morgan is just an actor doing his job.
Apparently, that wasn't it: "But then her next question is, 'Where do you live?' I'm like, 'Yeah, I'm going to tell you where I live!' he joked, and we can't blame him, continuing, "I mean someone followed me home from the set. And I live like an hour away from the set, so to follow me home at 1 in the morning and then try to post my address, I mean, come on, people."
However, ultimately, Morgan recognizes that the dramatic actions are rooted in a good thing: "It's that kind of passion, which is awesome."
Fans certainly are super passionate – we just hope they don't take it out on the actor when they (finally) find out which character (or characters) Negan kills.