Did Jeff Goldblum really just defend Woody Allen? Unfortunately, yes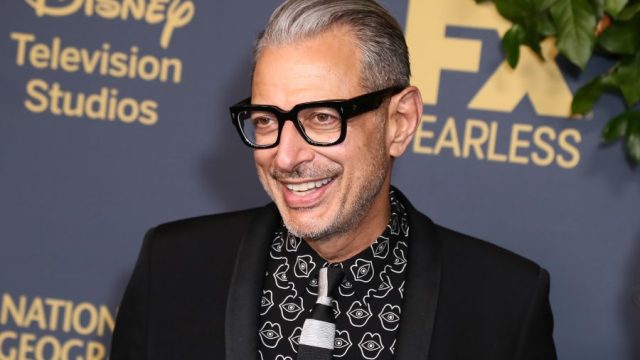 Please say this isn't so—not Jeff Goldblum! In a November 6th interview with iNews, Jeff Goldblum stuck himself on the stunningly long list of Woody Allen supporters, which also includes the likes of Scarlett Johansson and Alec Baldwin. Why, Jeff? Why?
Goldblum, who has starred in hit films such as Jurassic Park, Thor: Ragnarok, and The Grand Budapest Hotel, met the director in the late 1970s after scoring a role in Allen's Annie Hall. When asked if he'd ever take another part in an Allen film, being aware of the 1992 molestation allegations against Allen made by his adoptive daughter Dylan Farrow, Goldblum responded,
"I think there is a presumption of innocence until proven guilty. I know I enjoyed working with him many years ago and I sat in with his band once too."
He then added, "Even though I feel like this cultural shift [the #MeToo movement] is very, very positive and long overdue and I support it wholeheartedly and take it very seriously, I also admire his body of work. So I would consider working with him again, until I learned something more (negative)."
Jeff…no!
Goldblum seems  to have no problem separating the artist from his art—a current debate kickstarted by the #MeToo movement in 2017. But, as Goldblum should have seen coming from a mile away, his Allen defense did go over well on the internet.
One has to wonder why Goldblum might take such a controversial stance in favor of Allen. Did he not get the memo that Allen is not a cool dude?
According to journalist Nicole Cliffe, Goldblum might sympathize with the filmmaker because he himself might soon be the next target of the #MeToo movement, with many women anonymously accusing him of nefarious behavior throughout his career. false false
Hopefully he sees the error of his ways and apologizes for the comments. But if not, we sadly must enter a time of mourning for our stanning of Jeff Goldblum.