Jeff Goldblum has teased some details about "Jurassic World 2," and 2018 can't come soon enough
If Jurassic Park taught us that "life finds a way," its sequels are teaching us that the franchise finds a way too. Recently, Jeff Goldblum teased some details about Jurassic World 2, and it's safe to say we're pretty excited to see Dr. Ian Malcolm on our screens again.
Given the success of Jurassic World, if we were Jeff Goldblum, we'd wanna sign up for another dinosaur romp. The actor, who is currently at the beginning of a three-week stint as host of the long-running National Geographic documentary series Explorer, has had busy few weeks in the press. Not only has he announced that he's developing a series for Amazon alongside Danny DeVito, but the 64-year-old was, for a period, selling sausage out of a food truck (aptly named "Chef Goldblum"). Seriously, Jeff selling food from a truck is our new jam.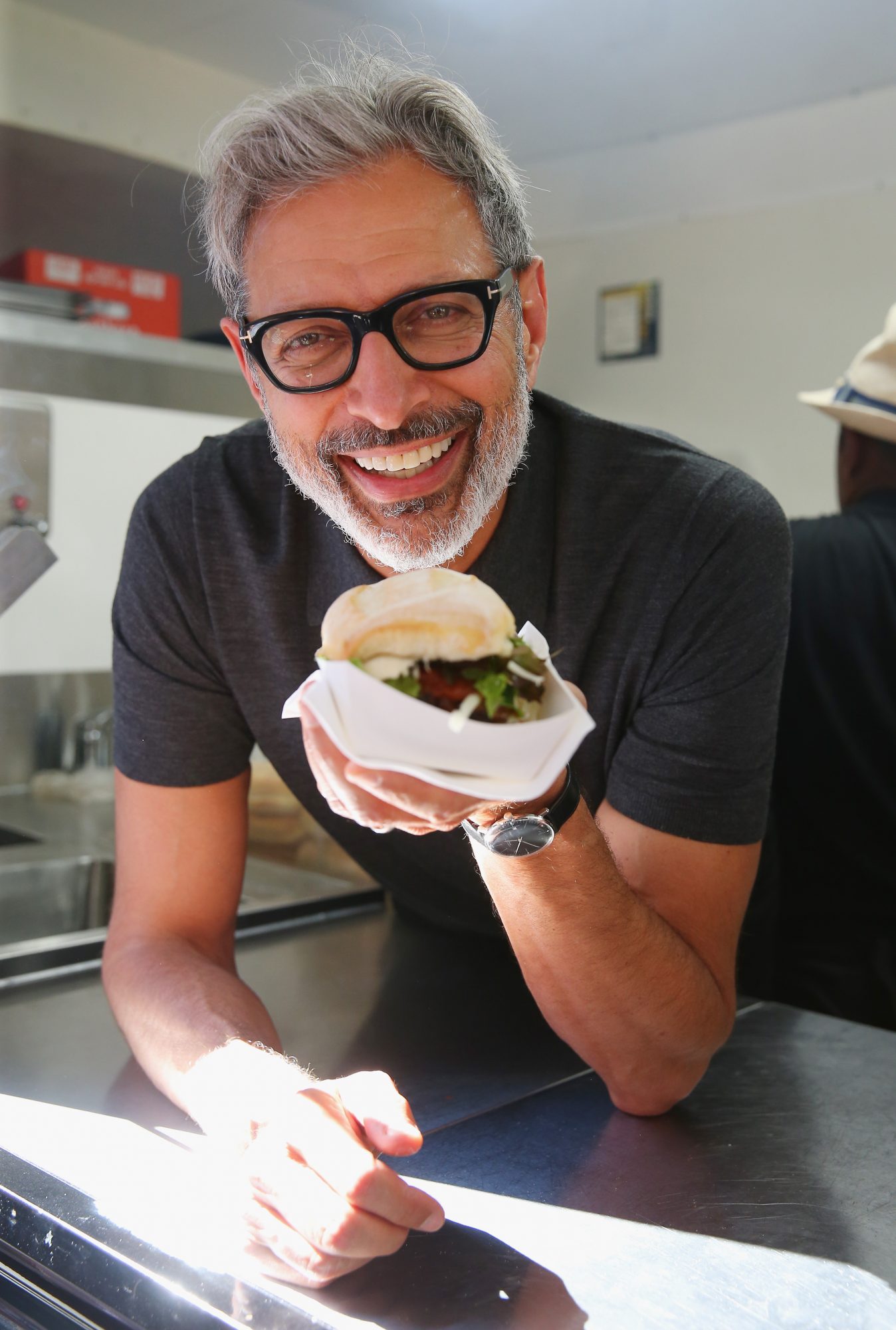 Incredible.
Well, Jeff Goldblum has now shared some info about what we can expect from the upcoming sequel to Jurassic World, and it sounds like it could be even better than the first.
Speaking to Entertainment Weekly, the actor said that he was excited to rejoin the franchise, mainly because he loves his character, Ian Malcolm.
"I like my character. I think my character is a saucy, sassy man of some integrity and deep thinking," he said. "And of course, that whole world continues to be popular, slam-bang, top entertainment."
We'd have to agree, Ian Malcolm is kinda sassy.
Continuing, the star said that he had been chatting to the movie's director, J.A. Bayona, and the pair had been stripping the movies' themes back.
"Even though some might say it's popcorn-y entertainment (top-notch, of course), in our conversation he was very focused on the serious issues of greed as it oftentimes comes up in those movies, and the marvels of science and reason and the very fascinating point at which our species finds itself both in real life and in this imaginary world too," he said.
"I'm very interested in that myself, so I'm looking forward to this. I've got a few things to do. I'm nothing if not conscientious, so I'm enjoying working on it every day."
Okay, we're SUPER curious as to how Ian Malcolm will appear in the upcoming movie, and where his character will fit in. Regardless, we're hoping for some classic one-liners from Jeff Goldblum when the movie hits theaters on 22nd June 2018.