Jeff Goldblum just gave the most bananas interview about returning for another "Jurassic Park" movie
The only thing that would have made the Chris Pratt helmed Jurassic World even better would have been if it included a quick appearance from Jurassic Park legend, Jeff Goldblum. In the first movie of the franchise, he played Dr. Ian "Life, Uh, Finds A Way" Malcolm, and it was honestly all kinds of awesome. Here's picture proof: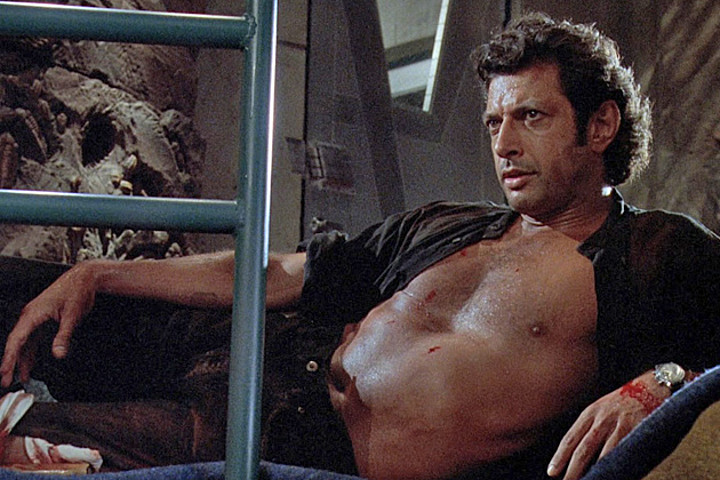 Goldblum did not return for the newest reboot of the series, though he was there in spirit. Jake Johnson's Lowery most certainly took on the comedic relief role, and even had a copy of Malcolm's book on his desk, like so: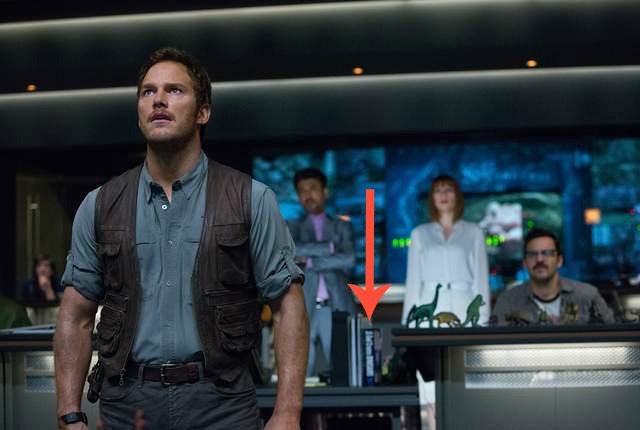 With another Jurassic World movie on the way — in 2018! — now's the time to start wondering if there's anyway Goldblum could return to the role. He returned back to his Independence Day role, so if he's got aliens on the brain, why can't he have dinosaurs, too?
Talking to Fandango at this past week's CinemaCon, Goldblum gave us some Jurassic World hope: he'd be game to return to the role, "in 20 years!" He then added that he has no plans to actually return, seeing as how, "They're doing very well without me."
This is some bummer news for Goldblum Enthusiasts, but really, come on, could he be coaxed into returning, should Pratt need him to fight some dinos?
"I'm nothing if not open [to return]. I'm like an open-faced sandwich," he continues, and that's, uh, a weird analogy. "My door is not always open — I took the door off. I removed the hinges from the door. I'm too open."
Hey Jeff, can you be a little bit clearer as to whether you would return or not? Preferably give your answer in the form of a chicken sandwich metaphor.
"I'm like a chicken piccata. What was I about to say? Oh yes, the two [Jurassic] movies I did with them were plenty. If I never did anything more, I'd certainly be well satisfied."
As if this whole answer wasn't bonkers enough already, Goldblum finished by offering up the fact that though he'd be okay to do a cameo, he mused on the fact that, "What movie doesn't need a little seasoning of Goldblum? So few. The Danish Girl? No, not really. Not that one."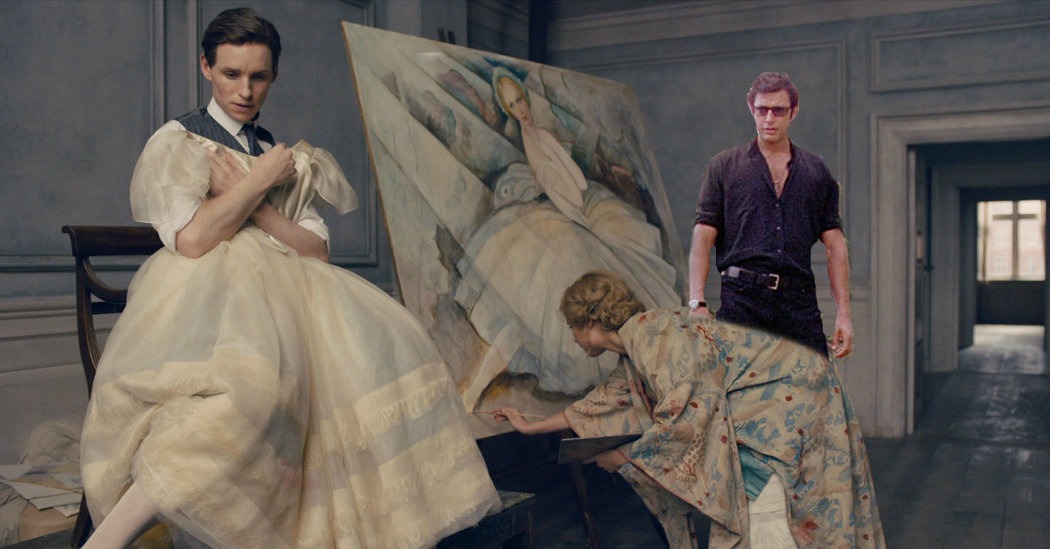 Actually, yes, that one would be perfect. Any movie would be a little bit more perfect with a touch of Goldblum. So take this non-answer as a semi-answer that we could possibly find ourselves with the dream team of Owen Grady and Dr. Ian Malcolm.