Run, don't walk, because there are more pictures of Jeff Goldblum and his food truck
Peanut butter and jelly. Milk and cookies. Mickey and Minnie. And now, the latest duo to rock our world: Jeff Goldblum and his food truck.
For reasons unknown (and really, completely unknown), Mr. Jeffrey Goldblum is currently in Sydney, Australia right now. This isn't out of the ordinary, but he's there not on vacation, or even filming/promoting a movie. Rather, he's giving away free sausage from his own personal food truck, Chef Goldblum.
CHEF. GOLDBLUM.
This is very much the food truck coveted 'round the world, and it's a shame that this magnificent beauty has only been spotted in Sydney. Thankfully for us who can't make our way down under, there are pictures. SO MANY PICTURES. Presented without commentary: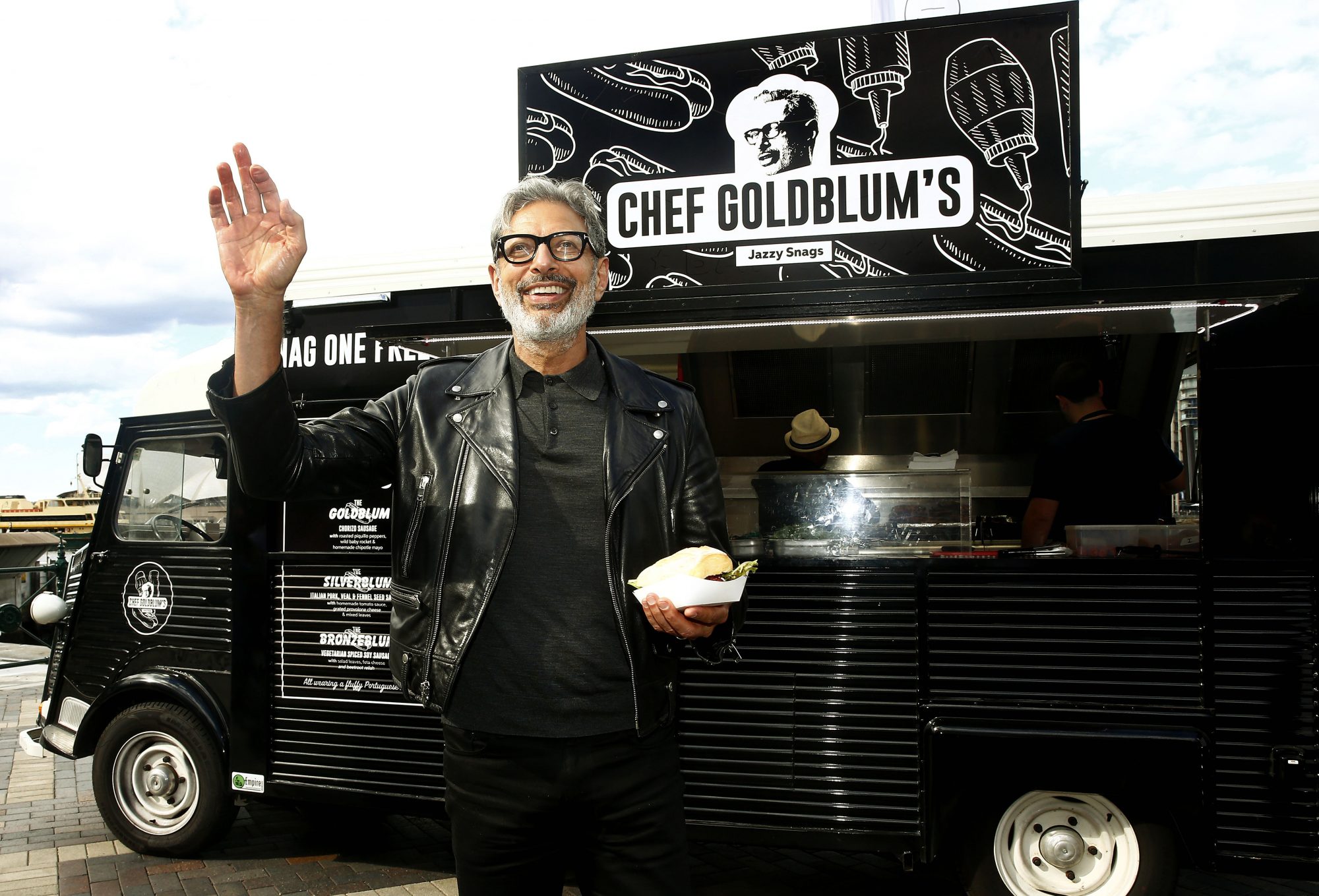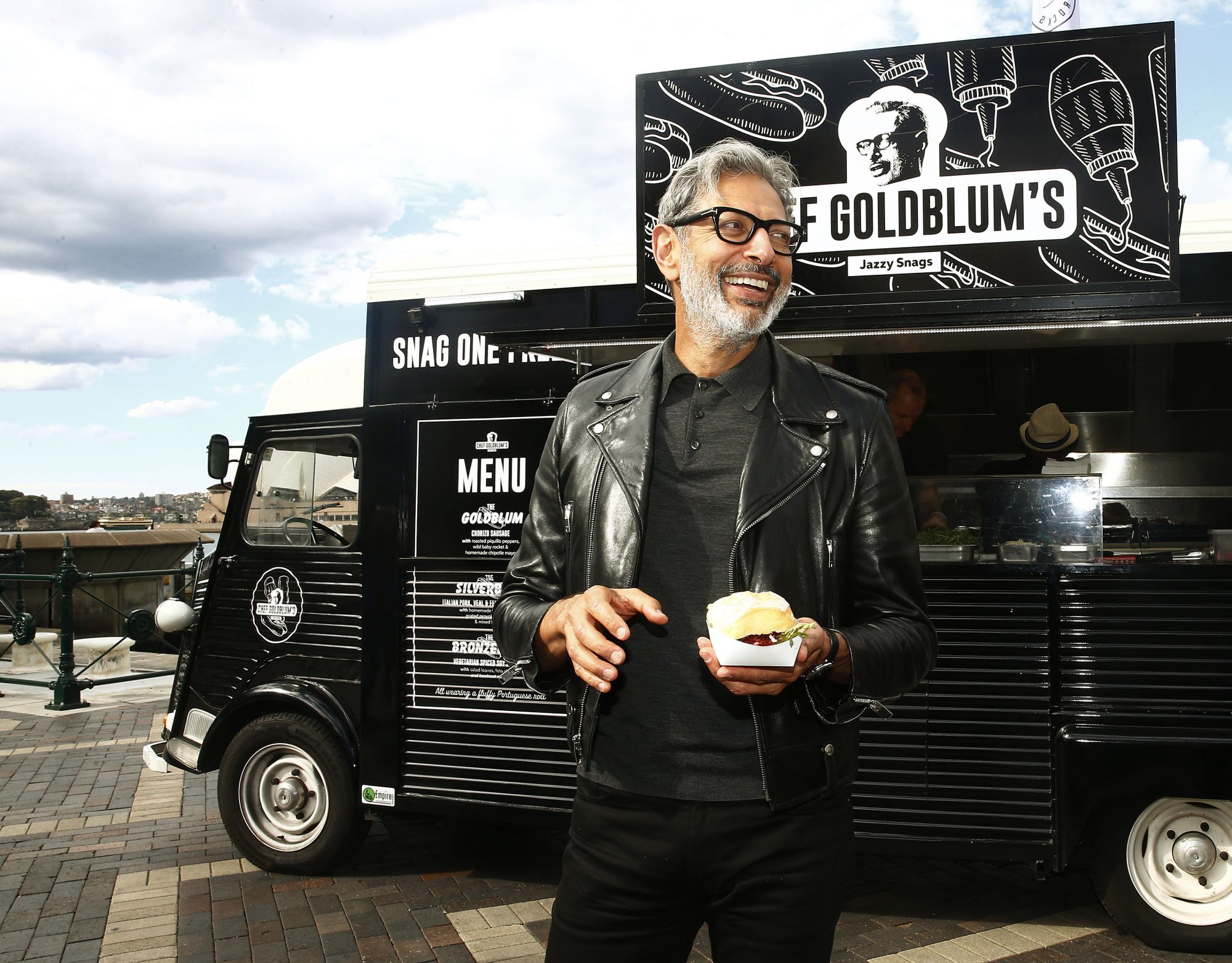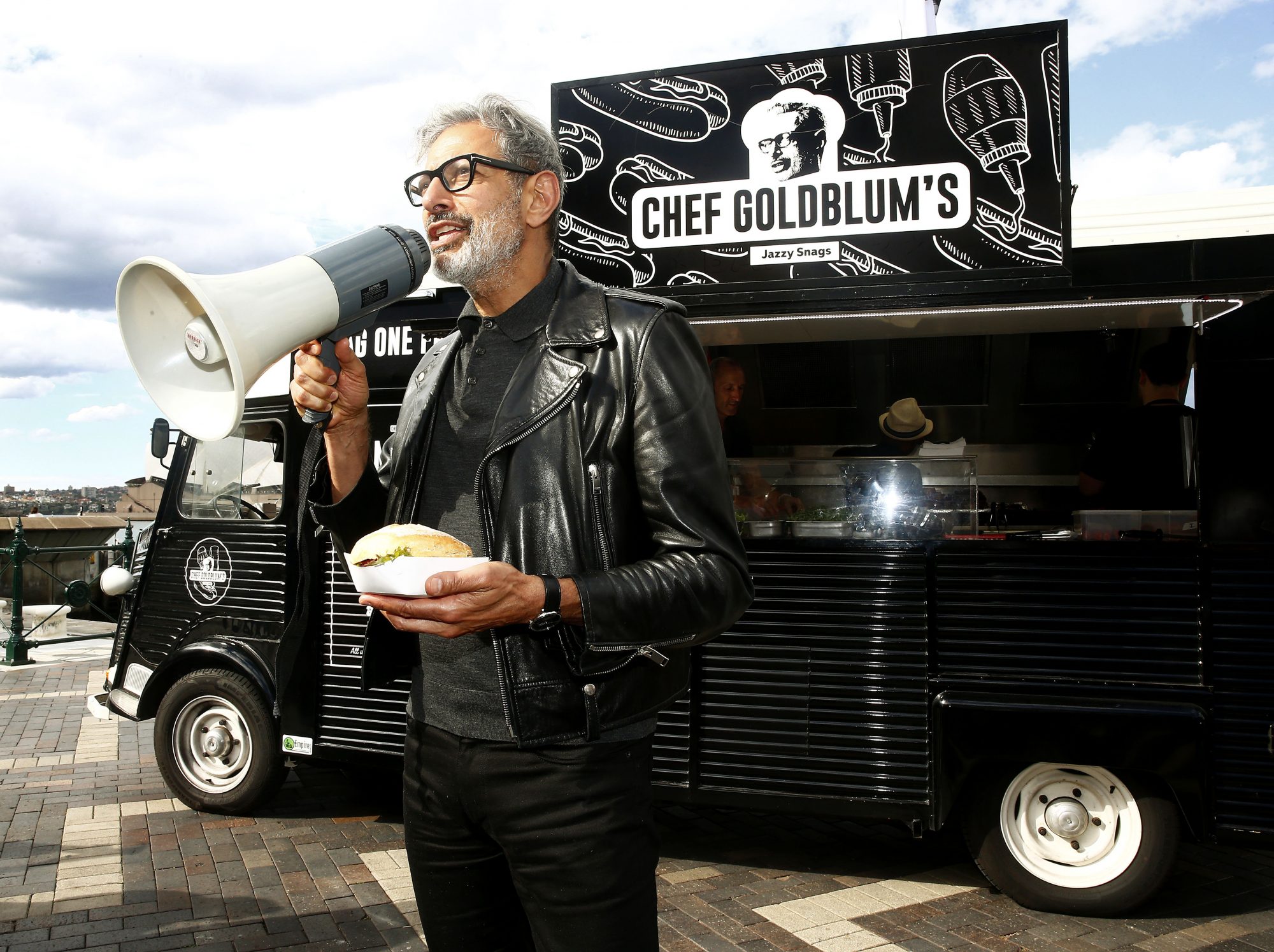 Imagine being as happy as Jeff Goldblum standing next to his food truck. IMAGINE. That's the dream.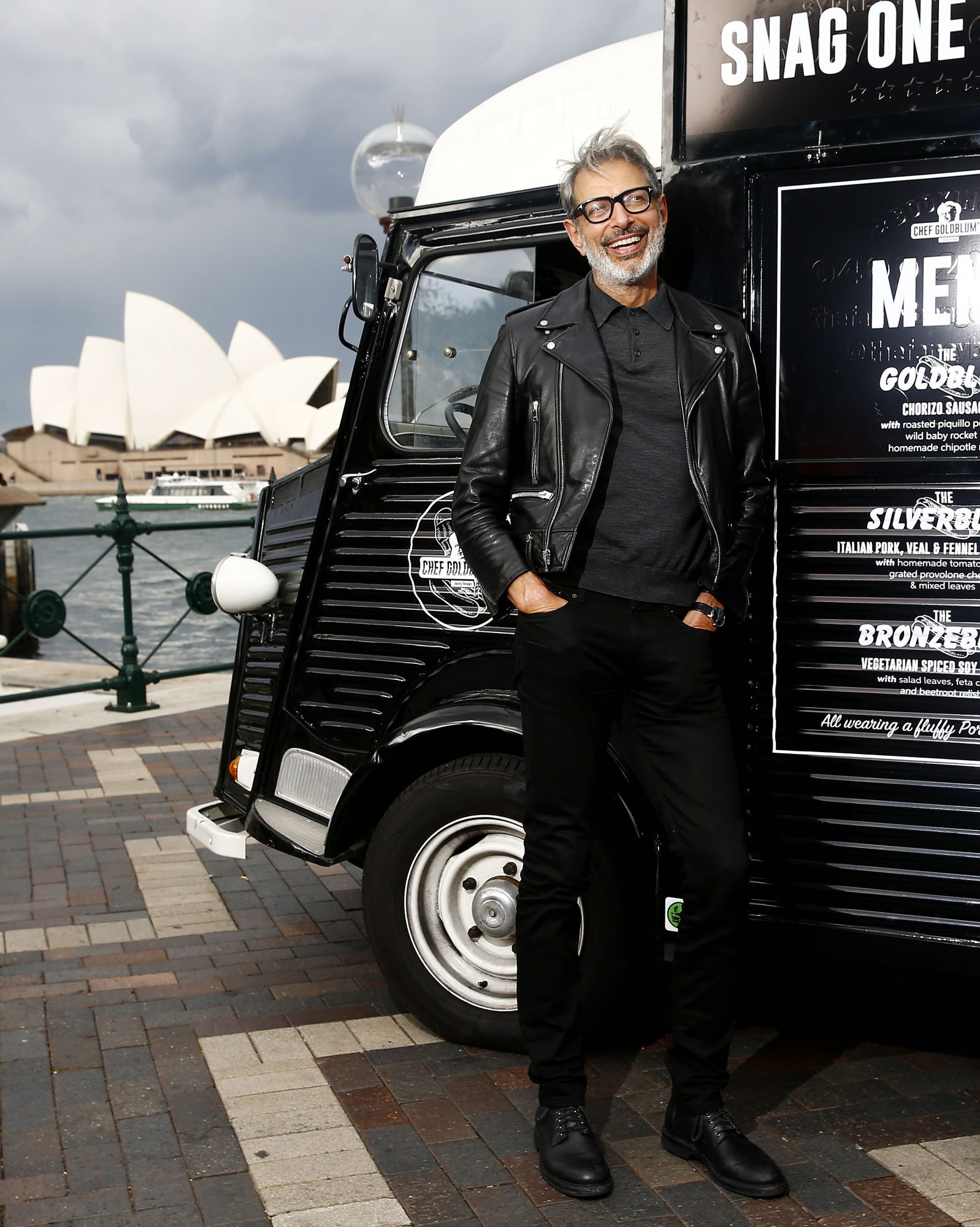 We're also not spending nearly enough time really soaking in the names of these sausages: The Goldburger, with chorizo sausage, roasted piquillo peppers, wild baby rocket, and homemade chipotle mayo; The Silverblum, with Italian pork, veal, and fennel seed sausage, with homemade tomato sauce, grated provolone cheese, and mixed leaves; and finally The Bronzeblum, with vegetarian spiced soy sausage, with salad leaves, feta cheese, and radish.  All served in a fluffy Portuguese roll.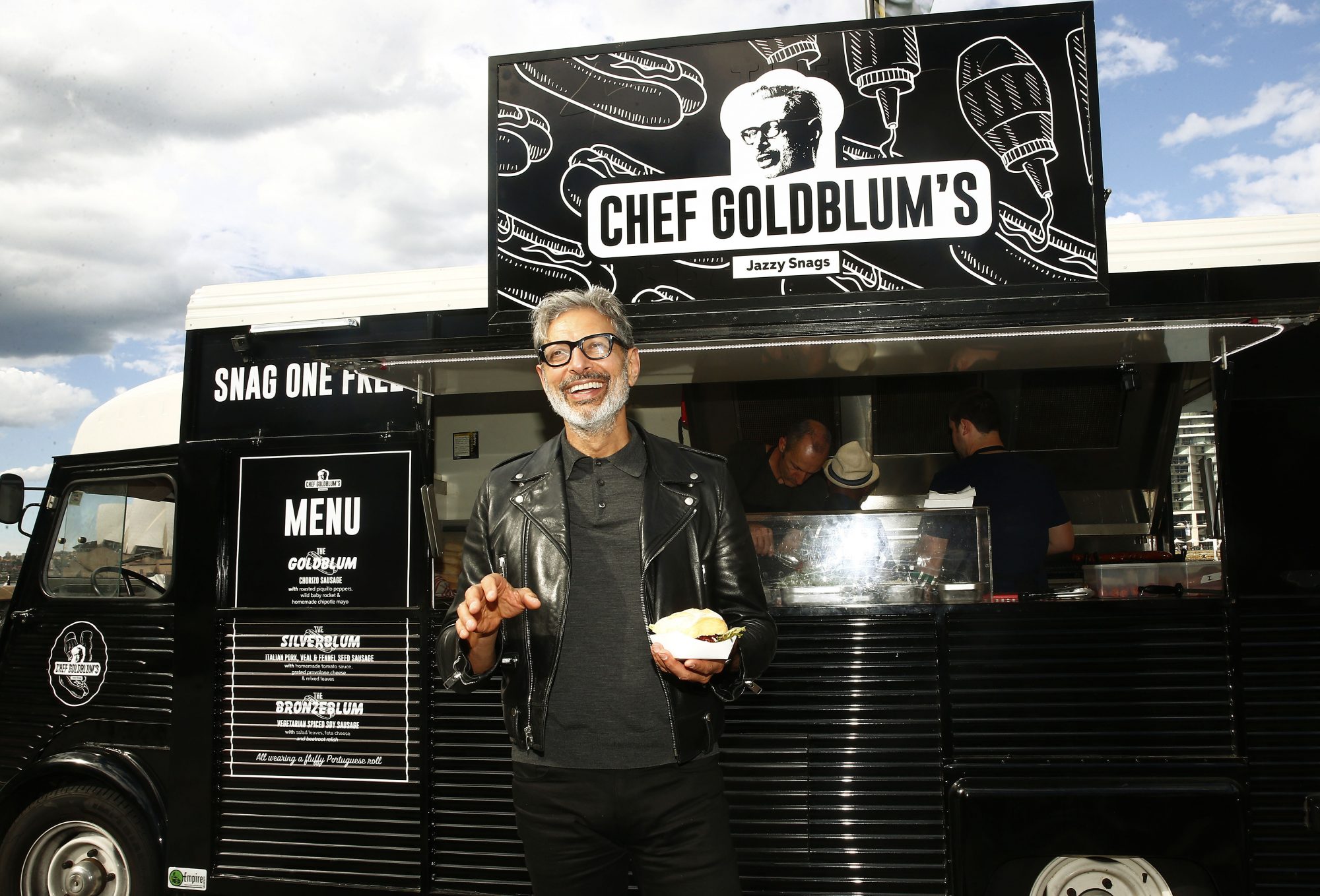 When asked just why he was suddenly handing out sausage from a food tuck in Sydney, Goldblum played coy:
"I've gotta do some work," He then told The Daily Telegraph. "I was doing the Thor movie on the Gold Coast some time ago but now I'm doing a project that I have to be secretive about but there is some thematic tie-in to this. I like food, I'm very interested in food, but you'll have to wait.
We will literally wait for-ev-errrr to learn the reason behind Jeffery and his food truck. Whatever it is, we're here for it.