Actually, Jeff Goldblum will inherit the Earth, because he just joined "Jurassic World 2"
Ever have something great in your life, and think "there's no possible way this could get any better better"? Well, the great sequel to Jurassic World just got a little bit better, and in a huge way: OG dino chaser Jeff Goldblum is officially on-board for the sequel.
According to The Hollywood Reporter, who first broke the news, Mr. "life, uh, finds a way" Goldblum himself is set to join the next installment of this new Jurassic reboot. Unofficially, Goldblum had a 'lil role in the first one — if you look very closely at Lowery's desk, you can see that he's got a book by the famed Dr. Ian Malcolm sitting there next to his toy dinos.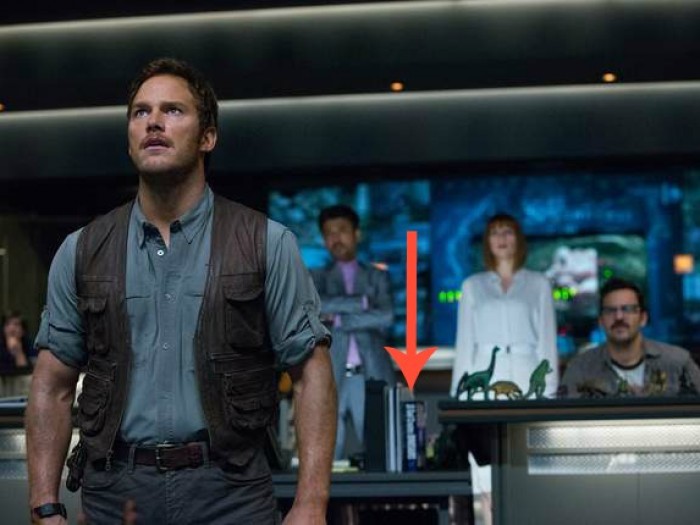 Oh yes, and about Dr. Ian Malcolm. Goldblum is actually set to reprise that role, and this is all kinds of exciting. In case you've forgotten — LIKE YOU COULD FORGET ONE OF THE GREATEST CINEMATIC ROLES OF ALL TIME — Goldblum starred in the first Jurassic Park movie as the leather jacket wearing mathematician who survived the first dinosaur outbreak. He then survived it again in The Lost World: Jurassic Park.
And now, third time's the charm. THR unfortunately doesn't elaborate as to just what kind of role Dr. Ian Malcolm will play in the sequel, which will star Chris Pratt and Bryce Dallas Howard, reprising their roles as Owen and Claire (who are clearly still sticking together, for survival). But, a big role, or simply a few cameo scenes, doesn't matter. Our Jeff is back where he belong in this magnificent dinosaur franchise.
So now that he's on board, let's turn all our attention to snagging a role for Laura Dern. How hard could it be?