Where is Tonya Harding's ex-husband, Jeff Gillooly, now?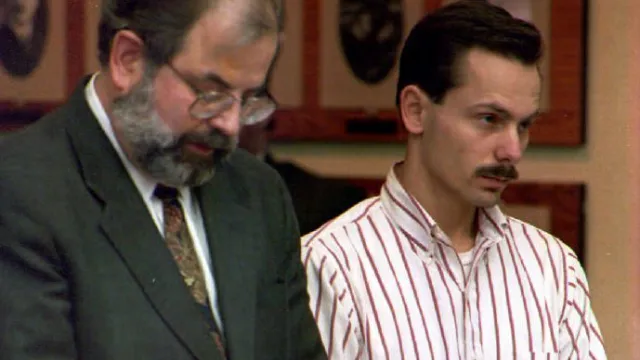 When your last name becomes a verb, you know you've hit notorious status. Tonya Harding's ex-husband Jeff Gillooly earned his with his involvement in the infamous 1994 attack against figure skater Nancy Kerrigan and his relationship with Harding. As biopic I, Tonya hits theaters this month, the Harding-Kerrigan scandal is back in the headlines, as is Harding herself. (She attended the movie's premiere with her on-screen counterpart Margot Robbie.)
Harding's ex and his distinctive last name have mostly stayed out of the news in recent years, partly because his last name now isn't nearly as distinctive. Gillooly changed his last name to Stone when he got out of prison in 1995 after serving six months of a two-year sentence for his role in the Kerrigan attack. Stone's been called the mastermind behind the incident that went down ahead of the '94 Lillehammer, Norway Olympics.
But his friend (and Harding's bodyguard) Shawn Eckardt was also behind the planning, and Shane Stant is the one who actually wielded the knee-busting baton with Derrick Smith as the getaway driver. Stone received the harshest punishment for the attack; he was charged with bankrolling, and though he has claimed Harding knew about the plan beforehand, she denies any involvement to this day.
As for their relationship, Stone married Harding in 1990. The marriage was rocky from the start, with Harding filing a restraining order against her husband in '91. Stone and Harding divorced in 1993, got back together for a bit, then split again after the Kerrigan attack. Before Stone headed behind bars, he and Harding added a new layer of scandal to their fame by releasing a sex tape. Harding later wrote in a memoir that Stone had raped her at one point to keep her quiet about Kerrigan, a charge Stone has denied.
Stone found himself in quite a bit of legal trouble in the following years, from more restraining orders filed against him to DUIs to assault.
He married twice more and had two children. His second ex-wife, his children's mother, committed suicide in 2005. Before the 2014 Winter Olympics, two documentaries on the Harding-Kerrigan drama prompted Deadspin to send a reporter to find Stone. He was living outside Portland, Oregon at the time with his third wife and children and didn't hold back on the '94 attack in his interview:
"I was a very shy and introverted person back then, believe it or not. And when that whole thing came and I became the most hated man in America, I kind of had to start to make peace with myself and come to grips with who I was in life. The whole experience, even as bad as it was and going to prison and living that, it was a good life lesson for me, I think."
"And I think I'm grateful for having experienced something like that. Not many people can say that they have experienced that kind of, well for one thing, public embarrassment, and to have people looking into your life was interesting, and I've become grateful for that. I'm a much more assertive person and I'm much more at ease with myself than I was back then."
https://www.youtube.com/watch?v=iZbTLdDHRvs?feature=oembed
Stone's still living in the Portland area, according to Sebastian Stan who plays him in I, Tonya.
Stan told co-star Allison Janney in an A.V. Club video that he spent time with Stone ahead of shooting the movie and it helped him understand the man who'd become so infamous:
"Like anything, you really can't judge a book by its cover. You have an idea and then there's something about the person in front of you that kind of makes you take them in as a human being and then you see other different things. But I needed to do that."
See Stan as Jeff Gillooly in I, Tonya, which is currently in theaters.