Jeez, now people are making fun of the way Olympian Michael Phelps is getting out of the pool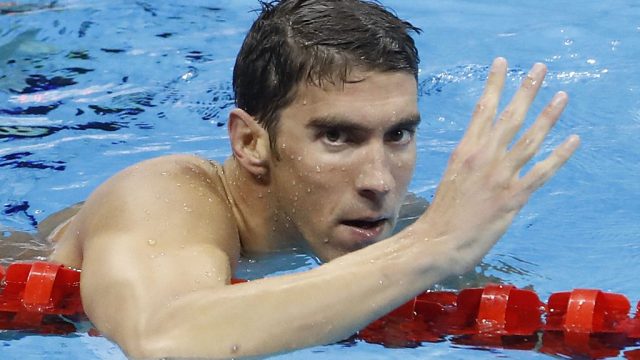 If anyone was safe from criticism about their body and strength, my assumption would be that it would be someone with 22 Olympic gold medals. Alas, even Michael Phelps isn't safe from comments about his "aging" body, mobility, and strength. Phelps earned his 22nd Olympic gold on Thursday after the 200-meter medley swim, but many commentators marveled at how long it took him to get out of the pool rather than how little time it took him to win his latest gold medal.
Though from the looks of social media, it seems his fans have his back:
false
That's right: After Phelps swam faster than literally every other Olympic swimmer in the pool, some sports commentators thought it was more remarkable that he took his time getting out of the pool. Mind you, I enjoy a helping hand when I get out of the pool even after I've just spent the day floating and sunbathing, much less actually swimming.
While we don't know if Phelps was simply resting his body for a quick moment or mentally preparing himself for his next task, the Olympian moved a little too slowly for the taste of some observers. And their logic? This "slow" exit from the pool must be due to his aging body, suggesting that Phelps is 31 going on 100. Even Olympians, it seems, are not safe from criticisms about their bodies and abilities.