Great Hera! This designer released a Wonder Woman perfume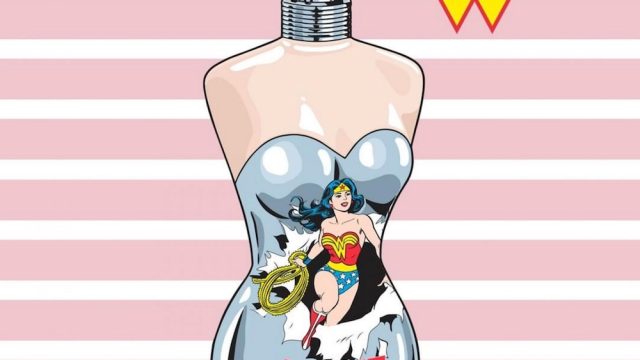 We are LIVING for the branding and marketing strategy coming out of the Wonder Woman film — their beauty collaborations have thus far been totally on point, and their latest is no exception. Jean Paul Gaultier has debuted a Wonder Woman fragrance to help us all smell as powerful as the superhero that bears its name.
Wonder Woman is the heroine we need right now, and any way we can pay homage to her spirit is good by us. Jean Paul Gaultier knows how to design for complex, strong, and powerful women, so we can't think of a better person to develop a Wonder Woman fragrance.
With romantic and fresh notes of white flowers, spicy ginger, and citrusy lemon, this fragrance will imbue the wearer with a sexy, powerful essence.
It doesn't get much cooler than Wonder Woman, and if there's any way we can carry her strength with us throughout the day, then we'll do it gladly.
It also bears saying that while Wonder Woman is by no means a small film, it's still important to show the studios that women-led films and all their accompanying merch and accouterments are worth making. We are starved for portrayals of smart, strong women in film, and we want to support them in any way we can.
If you're a fan of Gaultier's fragrances — even if Wonder Woman isn't exactly your bag — you aren't going to want to miss this rich, sumptuous perfume.
The packaging bears Wonder Woman's iconic bustier design — and how cute would that look on your vanity? It'd give it some real pizazz, that's for sure. Head on over to The Fragrance Counter and pick one up for yourself. Kapow!