J.Crew's classic one-piece swimsuits are on sale right now for less than $5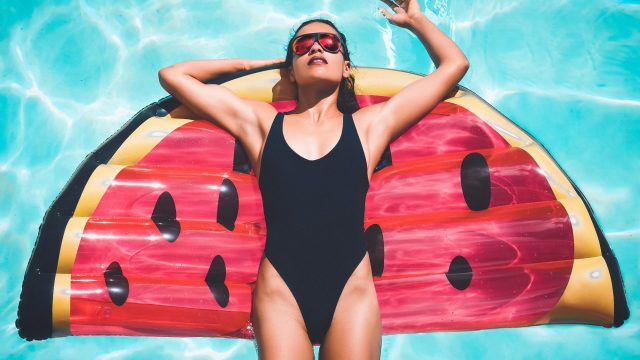 Ready or not, summer is coming to an end. Labor Day weekend marks the unofficial close of summer and beginning of fall. Even though we're excited about sweater weather, Halloween, and the holidays, we're going to miss basking in the glow of warm, sunny afternoons. If you're not stoked about the end of the season, there is a silver lining: end of season sales.
Now is the time to stock up on shorts, tees, sundresses, sandals, and swimwear at huge discounts. J.Crew is having a massive summer sale right now, offering 40% off regular-priced items and an extra 50% off sale items. And one item in particular caught our eye: the plunging scoop-neck one-piece swimsuit.
Why? No one does bathing suits better than J.Crew.
J.Crew bathing suits are stylish, comfortable, and last for years. Which is why even though you probably won't have an occasion to wear one after this weekend, you should stock up now for next summer. Trust us: In eight months, when you have a brand-new bathing suit ready for spring break, you'll be glad you did. Also, bathing suit shopping can be sort of a drag. Scoop up this simple, no-nonsense suit and you won't even have to worry about it come summer.
The black and navy styles are $9.99 each. But if you use the promo code SUNSET, the price will come down to $4.99 each.
It's pretty hard to argue with that price. For just a few dollars more, you can also choose from brighter hues like pale mint, bright cerise (red), regal blue, burnished citron (yellow), iris (purple), and sundrenched peony (pink). As of this writing, there are tons of sizes left in each color. So it couldn't hurt to pick up a few different options. Future you will definitely be glad you did.