If you weren't really sure why representation matters at the 2018 Winter Olympics, let Jamaican Bobsledder Jazmine Fenlator-Victorian explain
By now we know that representation matters. It's probably a phrase we've heard over and over, but the importance remains. From plus-size model Ashley Graham making history with her Revlon beauty contract to Macy's debuting a Muslim-friendly clothing line to the electric energy surrounding the release of Marvel's Black Panther. It's not hard to see why people get so excited to see someone who looks like them in beauty campaigns, on the runway, and on the big screen. The 2018 Winter Olympics is no different. And Jamaican bobsledder Jazmine Fenlator-Victorian just perfectly explained why it's necessary to see people who look like you on the screen, the stage, and elsewhere.
During an Olympics press conference on Saturday, February 10th, Jazmine Fenlator-Victorian got emotional while perfectly breaking down what it truly means for people to see women like her and her teammates competing with the world's best.  She immediately teared up while remarking, "It's important to me that little girls and boys see someone that looks like them, talks like them, has the same culture as them, has crazy curly hair and wears it natural, has brown skin-included in different things in this world."
"If they want to be a Winter Olympian and do alpine skiing, now they see their fellow Jamaicans in the Winter Olympics."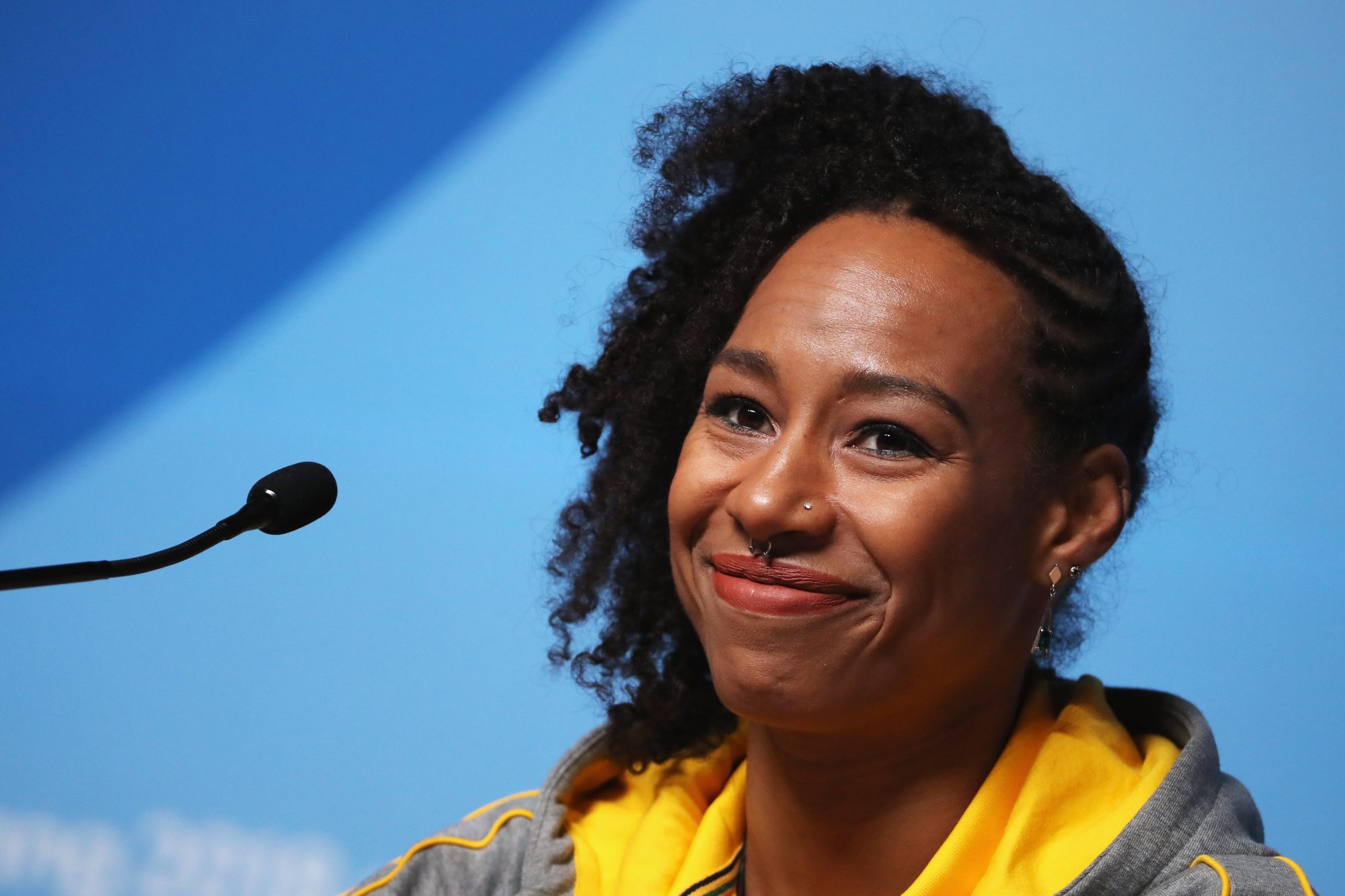 Jazmine Fenlator-Victorian closed out the emotional clip by further elaborating, "When you grow up and don't see that, you feel that you can't do it and that is not right. So coming back home to Jamaica, I wanted my Jamaican people to see that they can do it and that there's not just one path this way or one path that way to get out of poverty or to make money or to make a name for themselves."
Those in attendance applauded Jazmine Fenlator-Victorian's remarks, and so do we.
Thirty years after Jamaica's men's bobsled team first competed in the 1988 Calgary Winter Olympics, this year's women's team is also making history.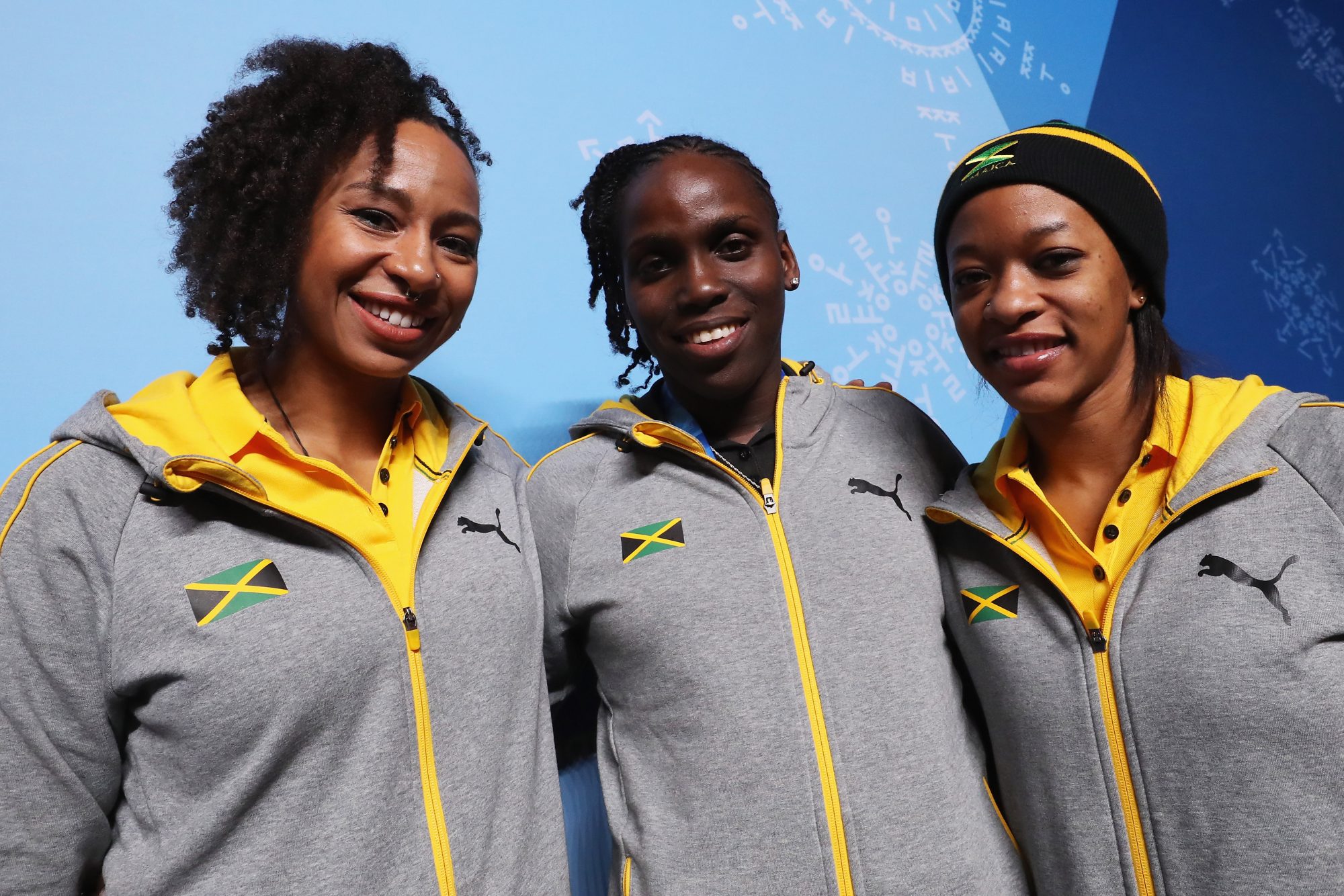 Fenlator-Victorian and her teammates Carrie Russell and Audra Segree are the first Jamaican bobsled women's team to compete at the Olympics. (The men didn't qualify this year). So that just makes their appearance in the 2018 Winter Games even more historic.
Win or lose, these ladies are already champs to us and everyone watching.