A fan may have discovered something major about the meaning of Jay-Z's "4:44," and Twitter is SHOOK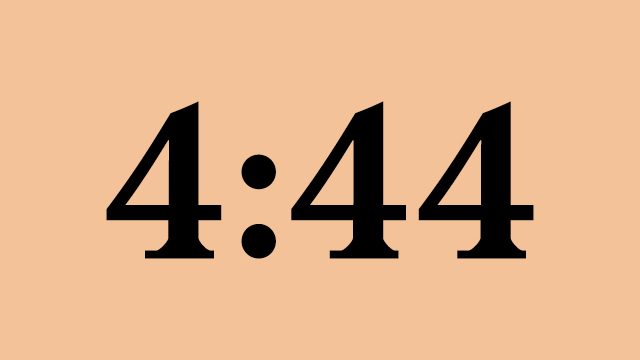 Ever since Jay-Z dropped his long-awaited album last month, fans have been dying to figure out the real meaning behind 4:44, the album's somewhat cryptic title. And because Jay is so elusive, it seems we may never get a definitive answer from him directly.
But that doesn't mean fans haven't been trying to figure out what 4:44 really means, combing through the lyrics and references for clues. There are slightly more obvious answers, like that Jay-Z revealed in an interview that he "woke up, literally, at 4:44 in the morning, 4:44 a.m., to write this song. So it became the title of the album."
Of course, fans of Jay and Beyoncé know that the couple has always loved the number four. Jay is a co-owner at New York City's 40/40 Club, and they were both born on the 4th: Jay on December 4th, and Bey on September 4th. They were married on April 4th, and their first daughter Blue Ivy's name is the phonetic pronunciation of the roman numeral IV (Ivy).
But one eagle-eyed fan may have just discovered a hidden meaning behind 4:44, and Twitter is appropriately freaking the hell out.
Twitter user Stephen Ossola was walking around New York City last night when he discovered something very interesting…
https://twitter.com/udfredirect/status/890063102515007488
Yep, the incident took place in the elevator leaving Le Bain nightclub, which is inside The Standard hotel. And the address of The Standard is…444.
Another Twitter user checked the facts, backing this up:
Our. Minds. Are. Blown.
How did we miss this?! It was seemingly hiding in plain sight all this time, and Twitter is obviously in a tizzy over the revelation.
https://twitter.com/udfredirect/status/890189176251011077
false
Of course, this is all purely speculation until Jay himself comments on the matter. But since we're not expecting him to confirm or deny anytime soon, we'll just continue to sit here totally stunned.