Jay Z is producing an important documentary series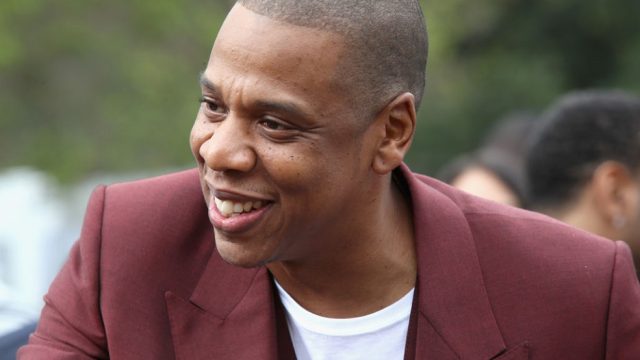 This musician is about to add a few more credits to his already impressive resume. It's been reported that Jay Z is working on a Trayvon Martin series with the Weinstein Company, which will help illustrate Martin's tragic story.
Previously, Jay Z bought the rights to two books about the slain teen — one is Suspicion Nation: The Inside Story of the Trayvon Martin Injustice and Why We Continue to Repeat It by Lisa Bloom. The other, Rest in Power: The Enduring Life of Trayvon Martin, was written by Martin's parents after the incident took place. 
The story of Martin took the world by storm. In 2012, Martin — an African-American 17-year-old — was fatally shot in his neighborhood by George Zimmerman, the neighborhood watch coordinator. Martin was unarmed.
Jay Z has been very vocal about the case. Not only did he buy the story rights, but he followed the news and made sure to attend a "Justice For Trayvon" rally in New York City.
In 2013, Jay Z also did a duet with Justin Timberlake of "Forever Young," dedicating it to Martin.
https://www.youtube.com/watch?v=CQqLhBGaV3o?feature=oembed
So, we've got a good feeling that these projects are in good hands. And yes — the word is projects. Besides the documentary series, which is currently rumored to be set in six parts, Jay Z has also expressed interest in creating a feature film for Martin if everything goes according to plan.
No matter what, we'll be watching. We think these projects will serve as a beautiful tribute.