Jay-Z finally opened up about cheating on Beyoncé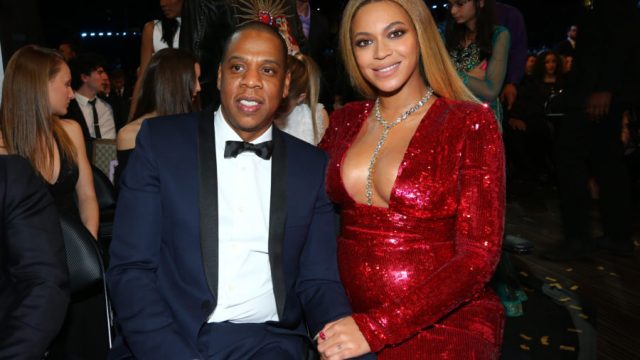 In an interview with The New York Times, Jay-Z finally admitted to his infidelity. The in-depth interview with the Grammy Award-winning rapper was published on Wednesday, November 29th. The conversation touched upon Jay's 2017 album 4:44, his relationship with his mother, O.J. Simpson, and his marriage to Beyoncé Knowles-Carter.
The musician began by saying that he has struggled with emotional pain for much of his life, and that it's affected his relationships with other people. However, he also noted that therapy helped him understand his own emotions and behavior.
"You have to survive," Jay said. "So you go into survival mode, and when you go into survival mode what happens? You shut down all emotions. So even with women, you gonna shut down emotionally, so you can't connect. In my case, like it's, it's deep. And then all the things happen from there: Infidelity."
Both Jay and Beyonce's most recent albums are part personal confession, part therapy sessions. They individually spoke about getting hurt, hurting each other, and repairing their love. The Times interviewer, Dean Baquet, directly asked Jay-Z how he initially felt about Beyoncé singing about their personal lives (her album Lemonade, came out in 2016, a year ahead of his album).
"There was never a point where it was like, 'I'm making this album.' I was right there the entire time," Jay said. "We were using our art almost like a therapy session."
Jay-Z noted the back-to-back albums weren't consciously meant to be a "he-said-she-said" scenario. Even so, he admitted that listening to each other's music was an uncomfortable experience for them both.
"But [...] the best place in the, you know, hurricane is like in the middle of it," Jay said. "The best place is right in the middle of the pain. And that's where we were sitting. And it was uncomfortable. And we had a lot of conversations."
"You know, most people walk away," he continued. "And like divorce rate is like 50 percent or something 'cause most people can't see themselves. The hardest thing is seeing pain on someone's face that you caused, and then have to deal with yourself...Most people don't want to do that. You don't want to look inside yourself. And so you walk away."
https://www.instagram.com/p/BcGTmtqg9if
You can watch the full sit-down interview between Baquet and Jay-Z here.