Jay-Z and Beyoncé are officially making an album together, so commence freak-out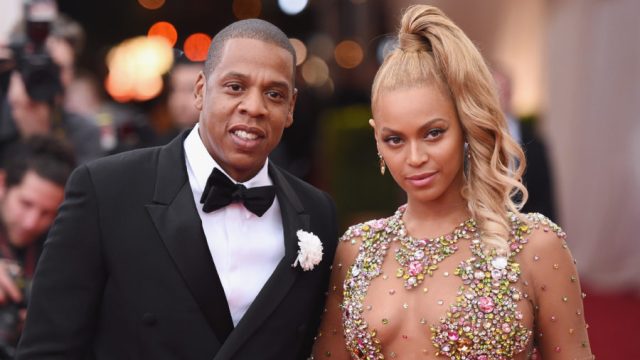 It looks like our nightly prayers have finally been answered, because Beyoncé and Jay-Z are officially making an album together. PRAISE BE!
Jay-Z broke the news in a recent New York Times profile in which he spoke about everything from his friendship with Kanye West to what it's like being a Black man in Trump's America. He also casually confirmed that — yes — he and his wife, Queen Bey, are working on a joint album.
Though we have no word on what the album will be called or when it will be ready for release, we do know that it will likely be deeply personal. Jay-Z noted that the pair started collaborating on songs some time ago, using their "art almost like a therapy session" to help cope with personal and marital issues. However, their respective recent albums — Lemonade and 4:44 (understandably) took up much of their time in the past two years, so the couple is only now getting back in the groove of this joint effort.
And, as expected, Twitter is currently losing its mind.
false false
The profile also touched on some extremely personal topics. Jay-Z admitted that he has had extramarital affairs and said that therapy saved his marriage. While this may not come as a surprise to fans of the couple's music (infidelity was touched on in both Lemonade and 4:44), this is the first time the musician has ever been quite this candid about his personal life.
You can watch the full interview here:
https://www.youtube.com/watch?v=IU1VU-Oe6Ms?feature=oembed
Feeling #BLESSED today. Seriously…we need this album in our lives.