Watch Jason Sudeikis and Olivia Wilde's son have a hilariously hard time with his toy lightsaber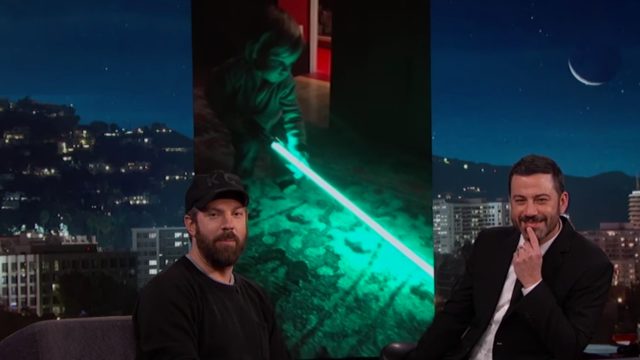 Like every other kid in the world, Jason Sudeikis and Olivia Wilde's son is obsessed with Star Wars. Because he's still pretty young, he knows less about the intricacies of the films and more about the general idea. However, that doesn't mean he doesn't struggle with some of the basics.
Jason Sudeikis explained to Jimmy Kimmel that, because he's clearly an amazing dad, he bought toy lightsabers for his family so they could all "battle" together. When he handed one to his son, he had to capture it on video, because although his son is a fan of Star Wars, he wasn't quite sure what to do when he actually held an all-powerful lightsaber in his hand.
It's too cute.
https://www.youtube.com/watch?v=-0OUqSEVcWY