Jason Momoa's show "Frontier" looks as intense and amazing as we expected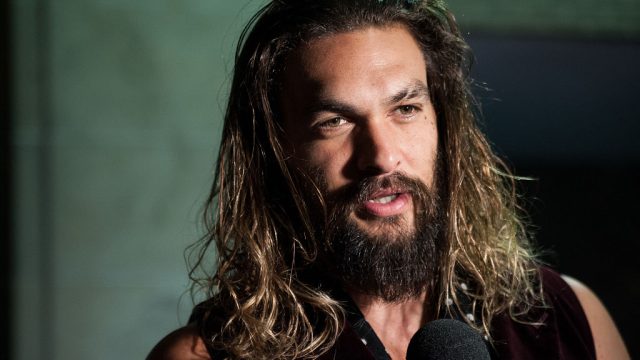 First of all, we dare anyone to find a man having a better year than Jason Mamoa. Not only does his new show Frontier totally look as intense and amazing as we expected, it's already been picked up for a second season! Especially relevant because Netflix has not yet announced a release date. Say what? That's right! The show premieres in Canada first. They get all the good stuff, don't they? As a result, we'll need to wait a while before binge-watching his beautiful work. Hopefully not too long.
The show is a six-episode period drama about the fur trade business. Rather than bore you with just historical facts about the time period, Frontier basically turns into Game of Thrones.
The show is brimming with violence, deception and strategizing over territory. Characters representing French, English, and First Nation interests compete against each other.
https://www.youtube.com/watch?v=wyyeShtDXM4?feature=oembed
In case the Game of Thrones comparison isn't strong enough, here is the short trailer for the new show.
https://www.youtube.com/watch?v=Hj3090qF9Gk?feature=oembed
Jason Mamoa has established himself as a major Hollywood player due to his upcoming role as Aquaman. Consequently, Frontier is another showcase for his acting chops. Unfortunately, he is only listed as being part of two episodes in the series. Hopefully, he looks like this in at least one of them:
In Frontier, Jason plays the leader of the "Black Wolf" rebel force. It's probably the best casting choice anyone has made in the last few years. His character is violent but emotionally vulnerable at times. Seems like we should be getting more and more excited by the day.
Jason is also taking time between promoting his film projects to show support for activists involved with the Standing Rock fight against the Dakota Access Pipeline.
So mark your calendars and await for the premier of what is sure to be an experience — Frontier is premiering in Canada on November 6th.