We need to talk about how Jason Momoa's IRL look is like if Khal Drogo got a 2017 makeover
It's been years, and we still miss Jason Momoa's character Khal Drogo from Game of Thrones. He was badass, he was sexy, and he was actually a big teddy bear on the inside (at least when it came to Daenerys). And of course, we're looking forward to Jason Momoa's role as Aquaman in the new movie. But we will still always think of him as Khal Drogo. And honestly, we think Jason might think of himself that way if his style is any indication. Recently, we've seen a lot of Jason on the red carpet, and his look really seems like the Dothraki king was forced to get a 2017 makeover. And it's seriously awesome.
Khal Drogo in Game of Thrones wore a lot of layered natural fabrics.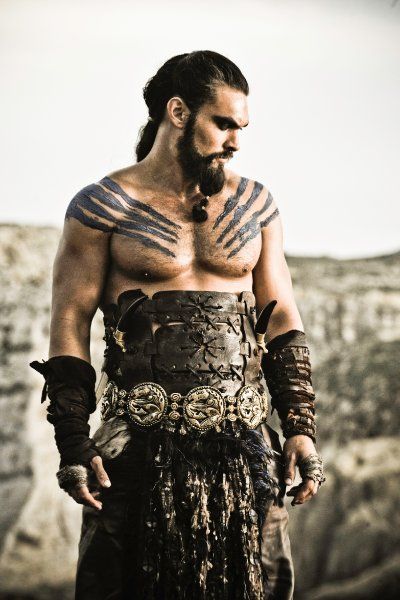 And Jason Momoa's everyday look channels a lot of those same elements, in a style that screams ~modern Khal Drogo~.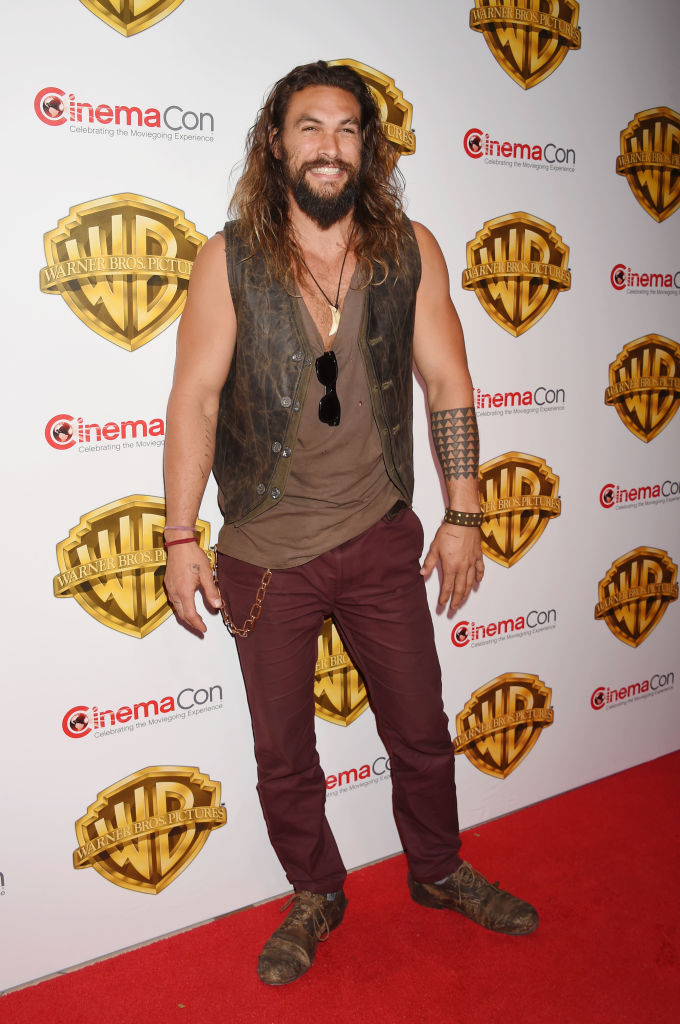 The leather vest and distressed shoes totally remind us of the leather-clad riders of the Dothraki hoard. Plus, he keeps his top sleeveless to show off his Khal-worthy guns. And that long crescent necklace screams "moon of my life" to us. And if you remember, that's what Drogo called Daenerys, which was so sweet.
Jason got even more into character for an appearance on Jimmy Kimmel.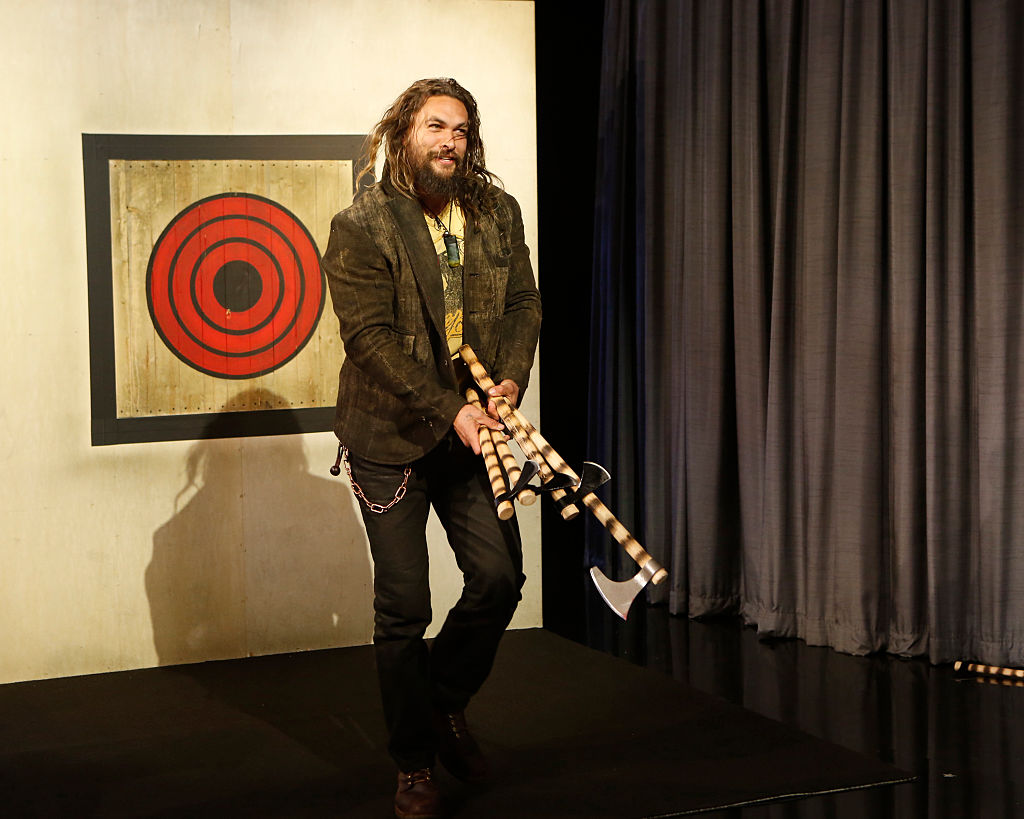 His distressed blazer reminds us of exactly what a Dothraki fighter would pick to keep warm. Plus, Jimmy had him throwing axes at a target, which sells Jason's modern Khal look even more.
Even when he gets dressed up for a fancy event, there's still some Drogo in there.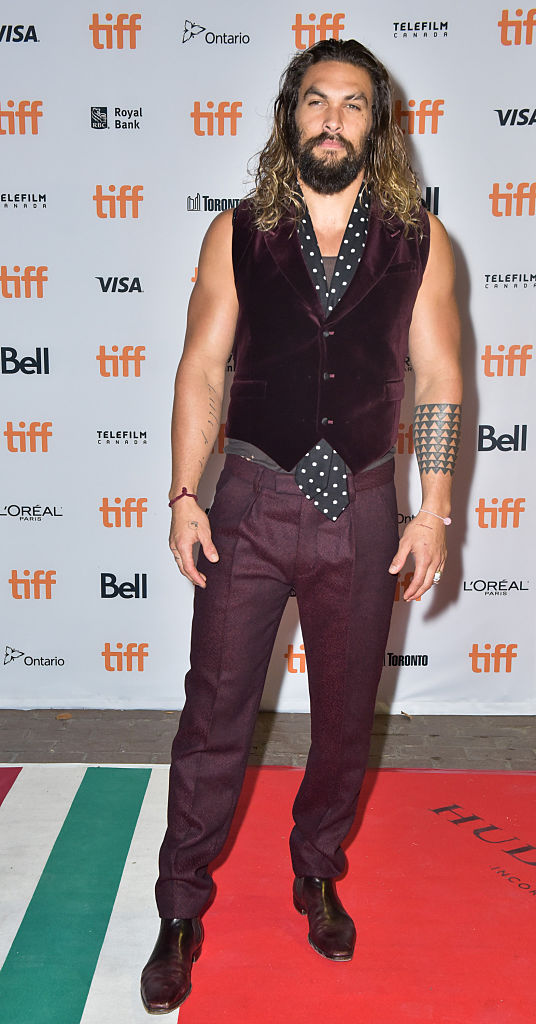 His velour vest still shows off his arms and his tattoo. And the bright purple color reminds us that he's still pretty unpredictable. Much like a Game of Thrones warrior.
And like Khal Drogo, he looks even better with his queen on his arm.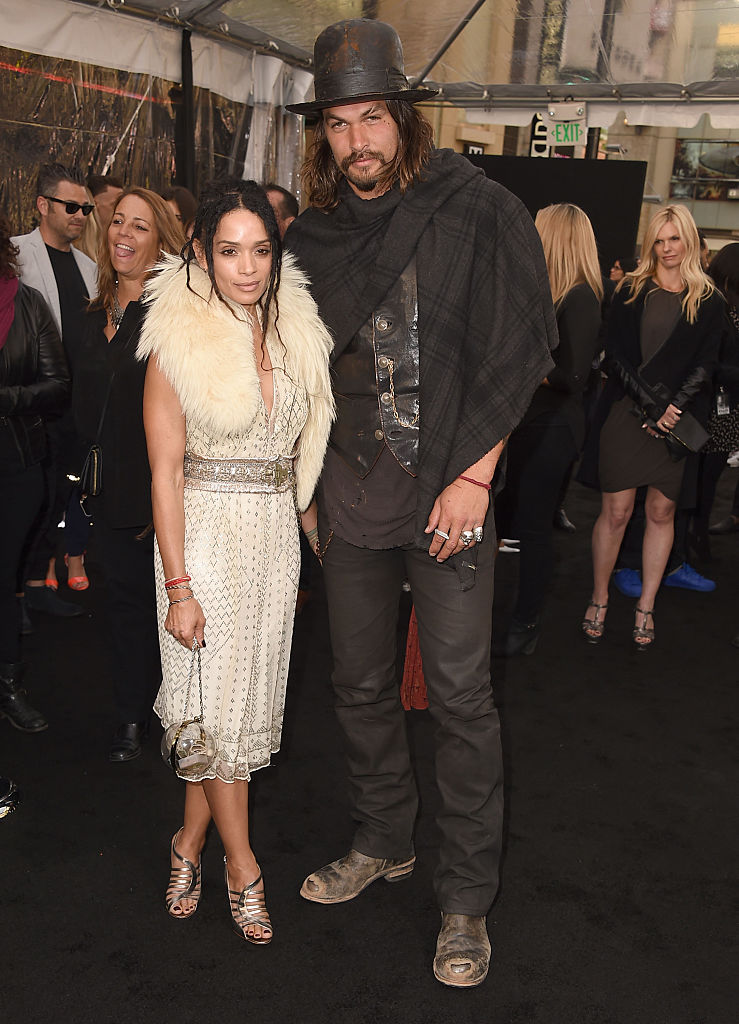 Jason layers distressed leather with other organic-feeling fabrics like wool. And that hat looks like a total throwback to another era. But what really sells this photo is the fact that Jason and his wife Lisa Bonet give off total Dany and Khal Drogo vibes as a couple. Lisa even wears her own fur-looking fabric, which also feels very Game of Thrones.
We think it's awesome that Jason was so inspired by his iconic character. And we think Khal Drogo circa 2017 makes for a pretty awesome ~lewk.~