And now, here's Jason Momoa throwing an ax, which you definitely need in your life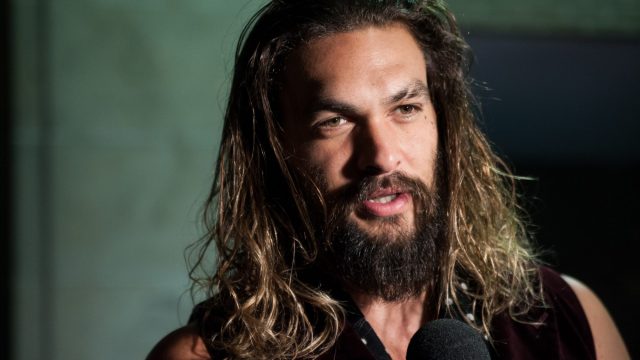 Stop everything: There's a new video of Jason Momoa throwing an ax – before promptly snapping it in two — and you need to see it to believe it. This isn't the first time Instagram has given us the gift of Jason Momoa throwing an ax. Just a few weeks ago, the Game of Thrones and Justice League actor posted a video demonstrating just how much he loves drinking beer and throwing tomahawks.
But let's be honest: we can't get enough of Momoa. (Especially when he's shirtless.) Plus, the Jason Momoa throwing an ax genre of Instagram vids is exactly what we need to get through 2016.
Momoa's caption suggests that there's some political frustration behind the destruction of that ax. He writes:
"When you want to be in north dakota but you got to finish your job. Pissed off. Burning off stink I'm sorry I'm not there."
It's not the first time Momoa has taken to Instagram to protest the Dakota Access pipeline.
The pipeline has been a recurring theme on Momoa's Instagram feed – along with Guinness, shirtless pics and declarations of love for his wife and kids. (Seriously, if you're not following him already, get on it.)
More recently, Momoa brought celebrity attention to the issue by joining forces with his Justice League co-stars to back Rezpect Our Water, an initiative founded by the youth of the Standing Rock Sioux Tribe.
Momoa plays Aquaman in the upcoming Justice League film, due to hit cinemas next November. It's a massive shift for a character known for being somewhat on the delicate side. Needless to say, we're already digging Momoa's interpretation.
His on-screen wife, Mera, will be played by Amber Heard. So far, we don't know much about Aquaman's relationship with Mera in the film – but we're keeping our fingers crossed that they're half as #relationshipgoals as Khal Drogo and Daenerys Targaryen.