Jason Momoa tears up while thinking about how much he loves his kids, and now so are we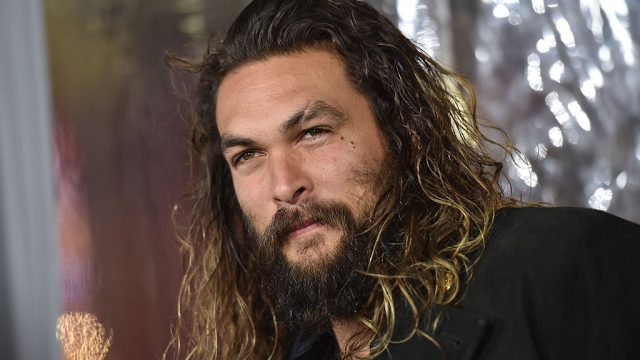 Jason Momoa may play a total badass in films and movies. But IRL, he's a big ol' softie for his little ones. The Aquaman actor admitted that the love he has for his children can make him emotional. And it's the sweetest thing we've ever heard.
The actor shared all sorts of fascinating little tidbits about himself. But, perhaps the most telling, was when he admitted the last time he cried had to do with being overwhelmed by the love for his children.
[tempo-video id="5277194160001″ account="769341148″]
ICYMI, Momoa created an absolutely touching tribute to his children in a short film called Canvas of My Life.
He explained, "I had to write [the film]. I had to write about my feelings, how I feel about my kids...And I got all choked up trying to write it. It was very hard because I was away from my kids."
Though Momoa joked a bit when admitting he wrote about his feelings, the sincerity in his voice when he talks about how much he cares for his children is obvious.
The hunky leading man has always been open about how much he cares of his family. He has two beautiful children with his wife, Lisa Bonet. And his devotion to his entire family is palpable in everything he shares.
One watch of the short film he wrote and you can totally see why it could get anyone emotional.
https://www.youtube.com/watch?v=zL7SobTAnuQ?feature=oembed
Elements of the film talk about his life as a powerhouse in Hollywood. But it definitely focuses on his adoration and love for his children. And it's honestly difficult to keep a dry eye while watching.