The meaning behind Jason Momoa's most noticeable tattoo makes perfect sense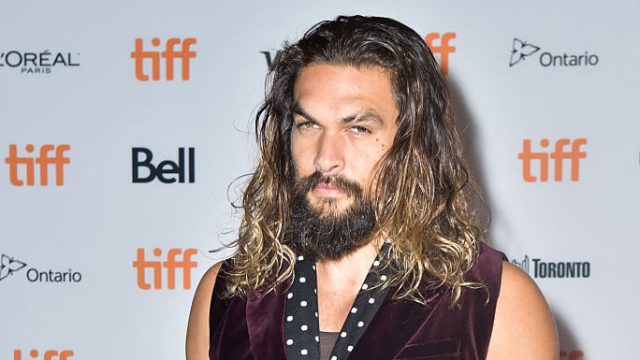 We have a little bit of an obsession with Jason Momoa and his tattoos. OKAY, a full-blown obsession. Not only is he one of the most badass actors ever, but his tattoos embody just as much badass-ness, and that's damn sexy.
As it turns out, one of his tattoos has a special meaning that connects him to his ancestors, but also to his newest role. Momoa has been cast to play Aquaman in Aquaman, and his new role makes even more sense than we realized. Even though all of this might be a total coincidence, we're feeling the connection.
Let us explain.
Momoa's most noticeable tattoo is rows of black triangles on his forearm. You probably know exactly the tattoo we're referring to, but just in case — here it is:
Here it is again just in case you didn't catch it the first time:
OKAY, you probably got it now.
In an interview with Fresh TV from way back in 2013, during the early days of playing Khal Drago on Game of Thrones, Momoa explained the meaning of his tattoo.
The tattoo is of his Hawaiian family's crest, which is a nod to their guardian, the shark.
"It's supposed to take the darkness out of your heart and bring in the light, but we're still working on that."
The purpose of the tattoo is to offer protection whenever he enters the ocean. It will help sharks recognize him as one of their own, which is perfect since he's officially AQUAMAN! See? Full circle, you guys.