Jason Momoa (aka, Khal Drogo) has the most beautiful family IRL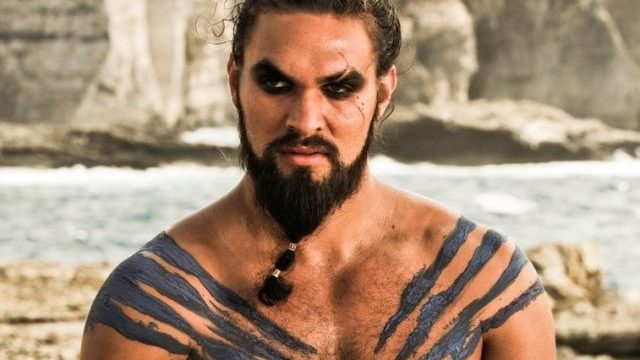 We're going to be talking Game of Thrones here, so this is definitely necessary: SPOILER ALERT.
Though he didn't make it past Season 1, Jason Momoa (who played Khal Drogo) hasn't stopped supporting the castmates of his past. We're mostly referring to Emilia Clarke (who was his Khaleesi, the Khal's wife). Since his time on the show, Jason has taken to Instagram to applaud Emilia (many, many times) and to share his undying love for Game of Thrones. While this is awesome enough as it is, we came across something just as perfect: Momoa's real-life family.
Back in 2007, Jason married actress Lisa Bonet, who played Denise Huxtable on The Cosby Show. She was previously married to Lenny Kravitz and had daughter Zoë Kravitz with him. Together with Jason Momoa, Lisa added two other children to her family: 7-year-old Nakoa-Wolf and 8-year-old Lola Iolani.
Basically, they're the most beautiful family that ever existed:
"Proud papa," wrote Jason, to caption the above photo. "@zozobear121 missing mama bear. But finally with my babies Summer is going to be epic PapaSauvage and da rascals."
Zoë Kravitz then reposted her stepfather's photo and shared just how much she loves her family by writing, "Lucky in London. Fam. @prideofgypsies • ??❤️?? #lolawolf." After reading Zoë's hashtag, we realized something beautiful: She named her band Lolawolf after her siblings, confirming our suspicions here.
While the Khal may not have gotten the chance to see his son become the "stallion who mounts the world," at least Jason is part of his own beautiful tribe in real life.