Jason Momoa FaceTime'd his grandma as Aquaman, and it's so fierce and cute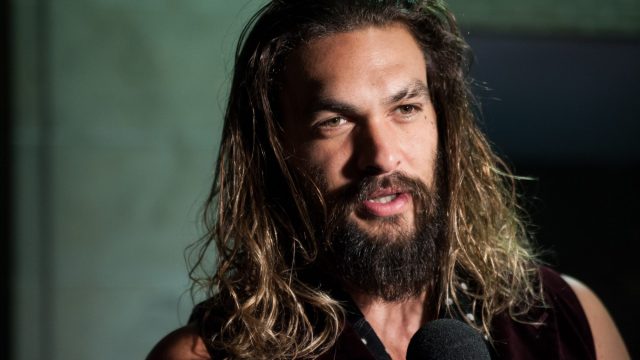 In between UFC and bouldering posts (which are pretty epic!) Aquaman himself, Jason Momoa, took a second to post a super adorable pic of him FaceTiming with his grandma on Instagram. And what's even cooler is that he's decked out as Aquaman in the photos.
Jason Momoa is hard at work shooting a reprise his role as Aquaman in Justice League, and his very own stand-alone film for the DCEU. But that doesn't mean he doesn't have time to stop and say hi to his oh-so-adorable grandmother. And when he decided to FaceTime with her, she probably got more than she bargained for. He was actually dressed as Aquaman — with colored contacts and flowing locks.
According to the photo's caption, this is the first time grandma got to FaceTime with Jason dressed as Aquaman. Adorable, right?! Jason clearly values family and frequently posts photos with family members. Have you seen the too cute photos he posts of his stunning children?
Clearly, they're following in his really strong footsteps!
Jason seems like a sweetheart and is constantly posting photos with friends and others who work on set. We're so excited to see him join the DCEU family alongside our current fave Wonder Woman. Justice League hits theaters November 17, 2017, and Aquaman is looking to make a splash on December 21, 2018.