Jason Momoa beautifully recreated the Salt Bae meme with "unicorn dust"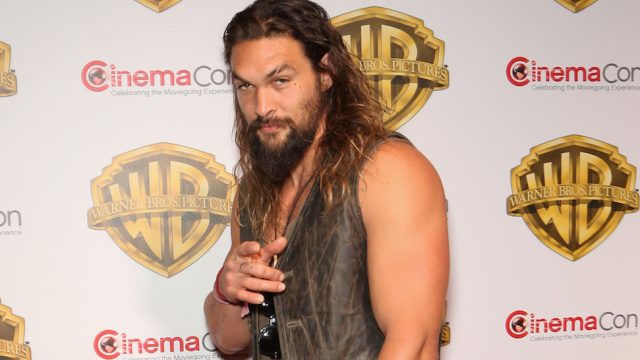 Not only do we admire Jason Momoa for his acting ability and incredible physique, but he also displays a pretty awesome and chill personality on his Instagram to boot. His latest contribution to the social media site is a video of himself recreating the Salt Bae meme while rock climbing. And it's pretty much as epic and muscle-y as you'd expect.
If you're not familiar with Salt Bae and are just here for Momoa, let us explain. Nusret Gökçe is a Turkish chef and butcher who owns a chain of steak houses. He became a viral sensation for the way he salts his meat (no euphemism here) with a dash of panache.
Not to be outdone, Momoa channeled Gökçe in an Instagram vid from April 30th. Before he embarks on a rock climbing course, he sprinkles unicorn dust (chalk for rock climbing) on his slopers with the signature flair of Salt Bae.
https://www.instagram.com/p/BTiMqfOly-6
While you came for the Salt Bae impression, you'll certainly stay to watch Momoa take on the rock climbing course. Yeah, he fell, but considering that wall looked as difficult to climb as the Wall on Game of Thrones, which Momoa used to star on, we absolutely don't blame him.
But we do currently have an overwhelming need to work out…or eat a steak.
Hmmm…decisions, decisions.
While we love Momoa and the fact that he's cool enough to give us his interpretation of Salt Bae, the steak wins over exercise this time. Now it's time to get our Salt Bae on!