Jason Momoa (aka, Khal Drogo) sent Emilia Clarke the sweetest messages
We will always remember Khal Drogo and Daenerys Targaryen's relationship in Game of Thrones — no matter how short-lived (and okay yes, initially problematic) it was. Because 1. Khal Drogo, 2. It was so sweet how Dany made the Khal a better person, and how he, in return, helped unleash her dormant power, and 3. KHAL DROGO. Did I mention Khal Drogo?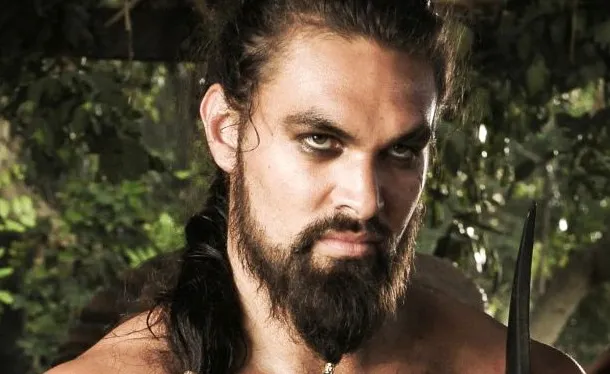 Swoon. Anyway. If you're a Game of Thrones fan, you know what happened to Dany and Khal Drogo. He dies. Dany "gives birth" to three dragons. We miss Team Dany and Drogo forever.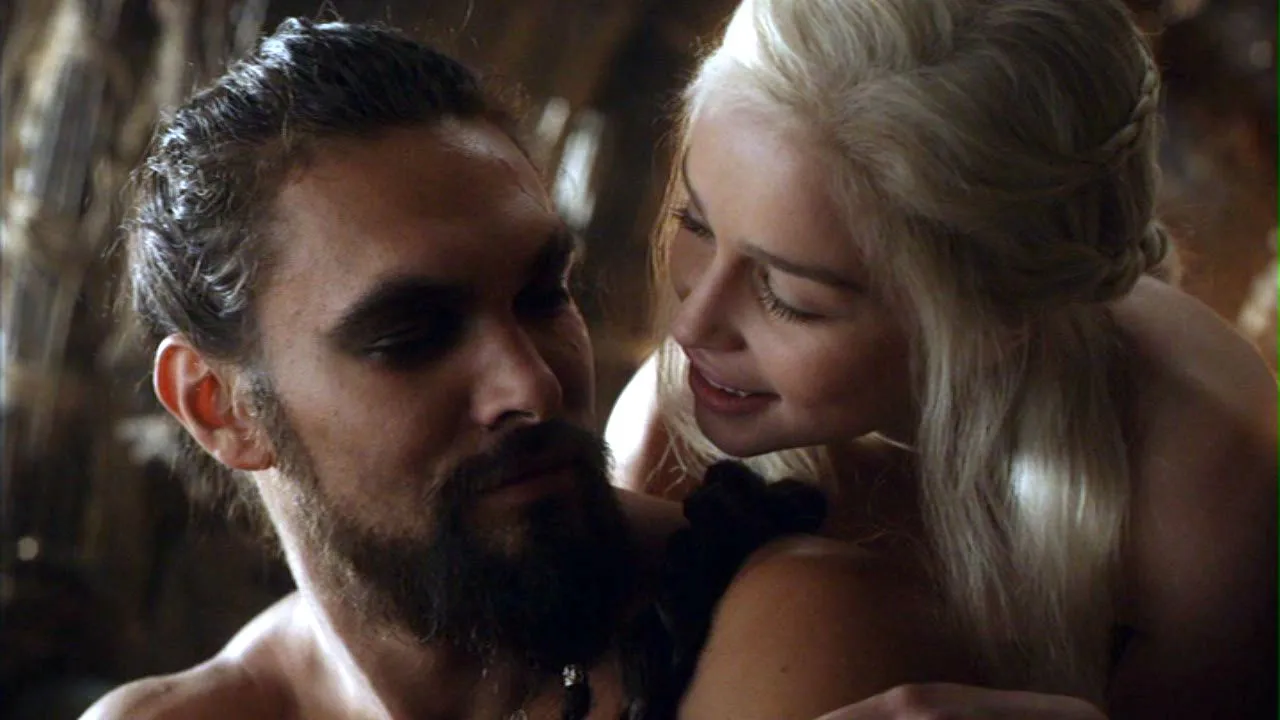 Well, Jason Momoa (who played the Khal) also seems to miss this glorious pair. Two days ago, Momoa posted the sweetest messages to his former co-star, Emilia Clarke. While catching up on the Game of Thrones Season 6 premiere, Momoa uploaded this still from the show with the caption, "My baby holding it down @emilia_clarke #danyanddrogo Greatest show in the world. So happy for all my friends. Miss u see u soon." In the episode, Dany is held captive by Dothraki men —and when the Khal threatens to rape and impregnate her, she fights back because she is a BADASS BITCH, one Khal Drogo would be proud of (if he were alive *sniffle sniffle*).
He also posted this one, pairing the image with this adorbs message: "That's right baby you tell him," with a handful of heart-eye emojis. 
Let's just take a full second or two to appreciate the everlasting love Momoa has for Clarke and just know that if Dany and Drogo were real humans they would always be in each other's hearts until the end of time.
Interestingly enough, he wrote "Dan and david. See u n Ireland," and also wrote "See u soon" in the previous Instagram, so MAYBE MOMOA WILL BE IN A FUTURE GAME OF THRONES EPISODE? Or perhaps he's just going to Ireland to just chill with showrunners D.B. Weiss and David Benioff for fun. Either way, sounds like a good time.
This isn't the first time Momoa and Clarke have proven to be shipworthy. In 2013, Momoa wrecked our hearts when he crashed a Game of Thrones panel and kissed Clarke.
https://www.youtube.com/watch?v=c96QfWVZzj8
Back in October, 2015, the actors had a mini reunion during Paris Fashion week, and we were like GET MARRIED ALREADY.
But no really, #DanyandDrogoForever.