"Supernatural's" Genevieve and Jared Padalecki welcome their daughter into the world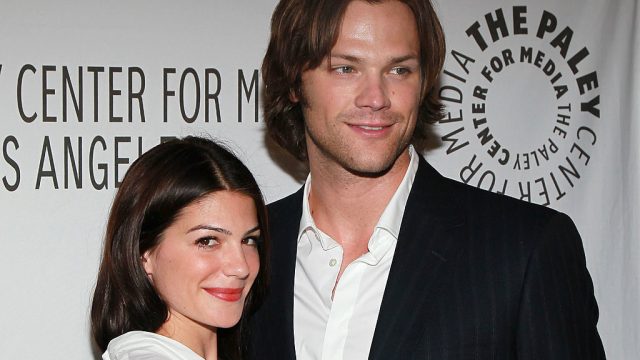 We're happy to report that Supernatural star Jared Padalecki and wife Genevieve Cortese Padalecki welcomed daughter, Odette Elliott, into the world. The new mom announced the arrival of their beautiful baby girl on Instagram on Monday and we seriously couldn't be happier for them!
Genevieve took the opportunity to not only share a photo of her and her sweet little girl, but to help raise money for two great causes that are very important to her and many others.
"Please welcome the newest Padalecki, Odette Elliott!! 👶🏼💗 I wanted to celebrate this special occasion by collaborating with one of my favorite brands, @popandsuki, to raise funds for two amazing causes: Planned Parenthood and Human Rights Campaign, who need our help now more than ever. Help us spread the love and joy Odette has brought us by monogramming your own heart tag. They are super limited edition so will run out quickly! Link to purchase is in my bio. I can't wait to see how you guys are personalizing your hearts! 💗😍"
Odette joins her two older brothers, five-year-old Thomas Colton and three-year-old Austin Sheperd. We can only imagine how excited they are to have a little sister to look after.
Jared posted an adorable picture of the boys a couple weeks ago, indicating that they are indeed stoked to be big brothers.
"Tom and Shep can't wait for "Sissy" ? @nowandgen," he captioned the picture.
And just a week ago, the brood was "ninja kicking" their way through Monday and the remainder of Genevieve's pregnancy.
Congratulations to the Padalecki family! May their days be filled with love and sweetness and their nights be filled with lots of sleep.