"Supernatural's" Jared Padalecki announced the sex of his third child on Instagram!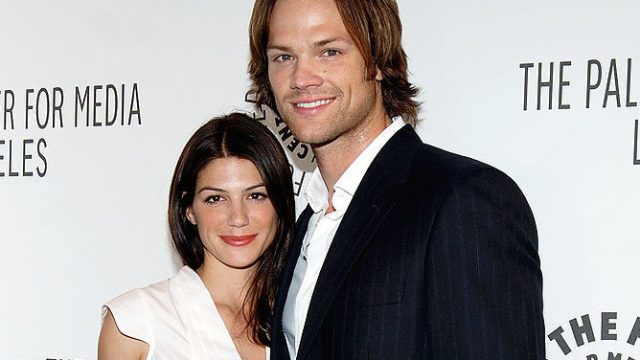 In Gilmore Girls: A Year in the Life, we learned that Dean Forester is married with a bunch of kids — but in real life, Jared Padalecki isn't too far off. Back in November, Padalecki revealed on Live with Kelly that he and Genevieve Cortese Padalecki were expecting baby number three.
Now, just a few weeks before the baby's due date, the Supernatural actor divulged on Instagram that he and Cortese are expecting a… GIRL! Padalecki and Cortese are already parents to sons Shep and Tom, and it seems like the boys are so excited to be big brothers.
Check out the adorable pic below:
https://www.instagram.com/p/BRjNFOQgetH
Padalecki and Cortese met back in 2008 during Season 4 of Supernatural, when Cortese had a recurring role on the show. They've been married since 2010 and still seem sooo in love!
"When I started the show [Supernatural] I was 22 years old, I was a single guy, kind of doing my thing. Now I'm 12 years older, I'm a father of two now, about to be a father of three in March, Padalecki told Kelly and guest host Richard Curtis, as Cortese beamed from the audience.
https://www.instagram.com/p/BRa1G20gn7-
Padalecki also opened up to Kelly and Curtis about falling for the Wildfire star on the Supernatural set. He said,
"She came on set and it was season 4, which was eight years ago. I thought she was cute and smart, and I remember she would always read books. And one of my pet peeves is when somebody interrupts me when I'm reading — like I kind of get the shakes. But I kept on finding myself interrupting her. I'd be like, 'So what's your favorite Hemingway?' Then I'd go in my trailer and look up Hemingway. I thought she was awesome and so I asked her out to lunch, and it turned into hanging out and talking about traveling, and it turned into dinner.
We're so excited for the family and we can't wait to see pics of their adorable little girl when she finally arrives!