Jared Leto reveals the secret to his enviable hair—and we need to try this
Jared Leto, the new face of The Joker in DC's Suicide Squad, just revealed in an interview with Harper's BAZAAR, his secret to acquiring such luscious locks. The routine is fresh, it's new, it's going to be the top 2017 trend for hair care. Just you wait.
Enough with the buildup, you say. What products can one use to replicate Leto's suave mane? "Soap and water," reveals the actor. "I use Ivory, Palmolive, or Clorox. I wash my hair every day—I'm squeaky-clean—and dry it naturally, with a little L.A. smog."
The Joker is not joking around. The routine is really that simple. But Leto's hairstylist, Chase Kusero, provides more insight on how to achieve the star's more memorable hairstyles, like the 2014 Oscar's ombré.
In an interview with New York Magazine, Kusero explains how the ombré took two days to create. The style "involved [Leto] sleeping in Vidal Sassoon Creme Wave Pomade and Wave Primer Spray, followed the next day by a touch of Vidal Sassoon Colorfinity Dry Shampoo and flat-ironing fewer than ten pieces to enhance his hair's natural wave." Although, Kusero admits that in general, "the less we've done, the better [the hair] looks."
Kusero confirms that Leto's mother has amazing hair as well, thus proving that good genes are responsible for Leto's locks. "He has great genetics, obviously," Kusero told New York Magazine. "I'm more the maestro, to guide the style and direction of where it goes over the next five to six years."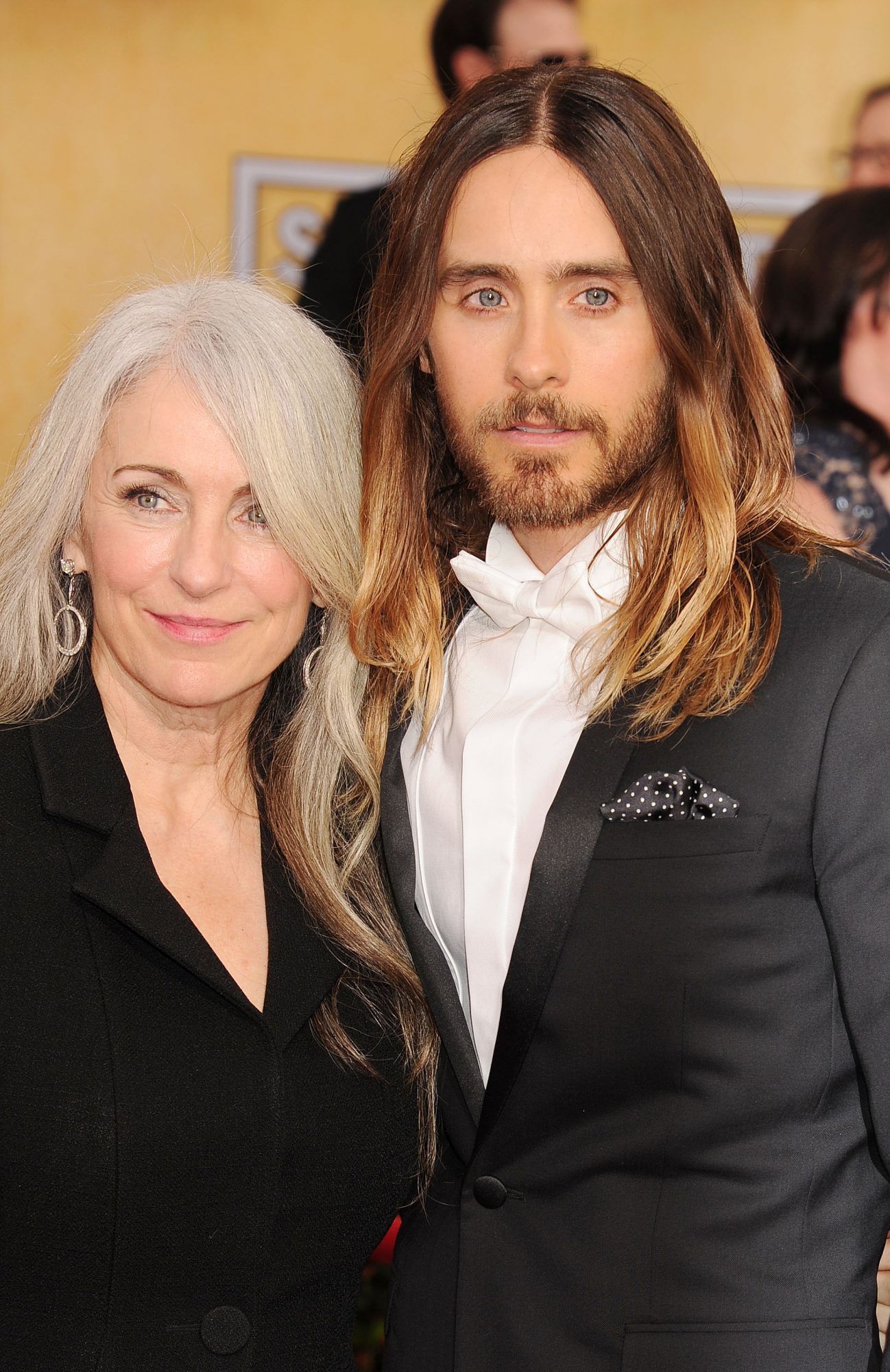 On top of genetics, Leto has also been a vegan for several years. He also doesn't smoke or drink alcohol. These three factors definitely play vital parts in keep his mane shiny and lush.
Our best advice for achieving Leto-level hair? See professionals for colors and cuts, don't smoke, and keep your hair care routine simple. Oh, and also have good hair genes if you can swing it!