Jared Leto did something very weird and creepy while filming "Suicide Squad"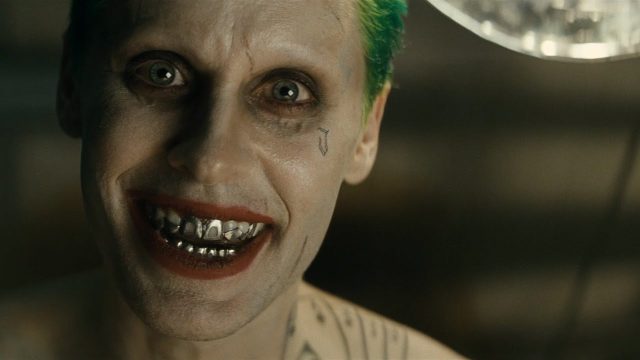 There will never be another Joker quite like Heath Ledger's in The Dark Knight. He perfectly captured the villain's loneliness, wit, and sarcasm—and did it with a creepy grin that made you just uncomfortable enough to keep watching. That said, we're excited to see how Jared Leto brings the role to life in the upcoming movie Suicide Squad.
It's no secret that Jared is an unusual guy. He plays diverse characters, and apparently is a very method actor. According to his Suicide Squad co-stars, he really embraced the Joker and embodied his kookiness. Viola Davis recently dished to Vanity Fair about some of his on-set antics, and they sound totally insane!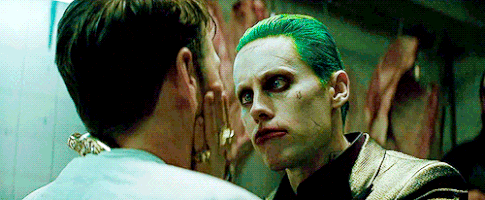 "He did some bad things, Jared Leto did," the actress said. "He gave some really horrific gifts. He had a henchman who would come into the rehearsal room, and the henchman came in with a dead pig and plopped it on the table, and then he walked out. And that was our introduction into Jared Leto."
Um, that sounds seriously intense! But the method acting didn't stop there. Jared—we mean, the Joker—even sent individual cast members creepy gifts. But he did it all in the name of acting. And even though it was bizarre, it sounds like it pushed the rest of the cast to really embrace and explore their own characters.
"I'm terrified as a person thinking, 'Is he crazy?' But the second part was, 'Oh shit, I gotta have my stuff together. You talk about commitment,'" Viola recalled. "And then he sends Margot Robbie a black rat. It was still alive, in a box. She screamed… And then she kept it!"
"The Joker" reportedly also sent Will Smith some bullets, and gave Jay Hernandez a deck of cards and a creepy hand-written note. It sounds like an unnerving set atmosphere, but we can't wait to see how those little details enhanced the cast's performances.