January Jones' jacket looks like the grown-up version of a Girl Scout vest
January Jones has always been a fashion icon of ours, and not just during her Mad Men days. Now, January Jones' jacket looks like a Girl Scout vest, according to a video on MSN. Of course, a grown-up version of a Girl Scout vest-turned-jacket. And we want one! Whether Jones wears dresses or jumpsuits, she always gives us #FashionGoals!
Jones wore the jacket over a black and white dress.
The occasion? The 14th Annual Inspiration Awards at The Beverly Hilton Hotel on June 2nd in Beverly Hills, CA. ICYMI, the award ceremony for the Inspiration Awards was hosted by Step Up, an organization that inspires women to inspire girls. Talk about a great cause!
Without further ado, here's the Girl Scout-esque vest Jones wore as a jacket. This is ~definitely~ a fashion troop we want to join!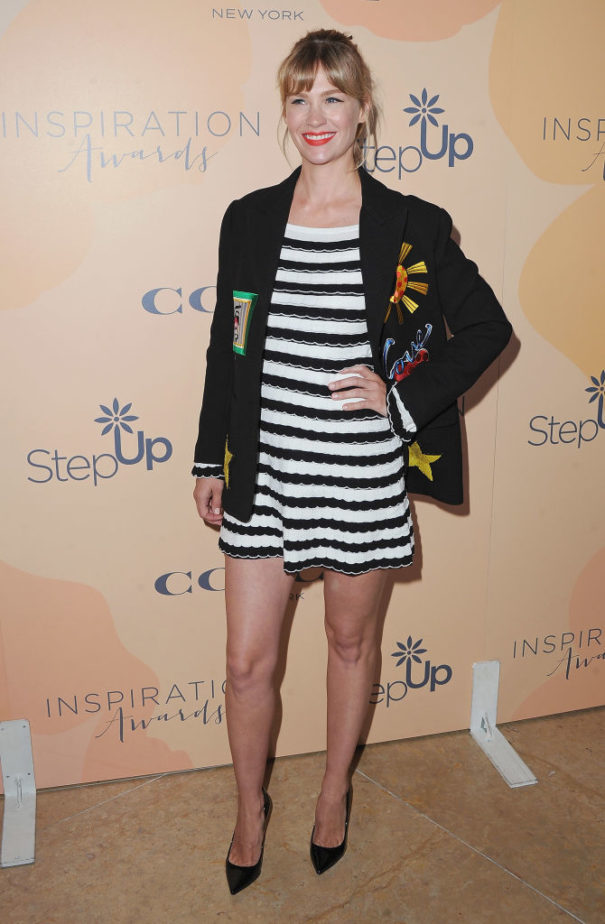 We absolutely LUV all the patches!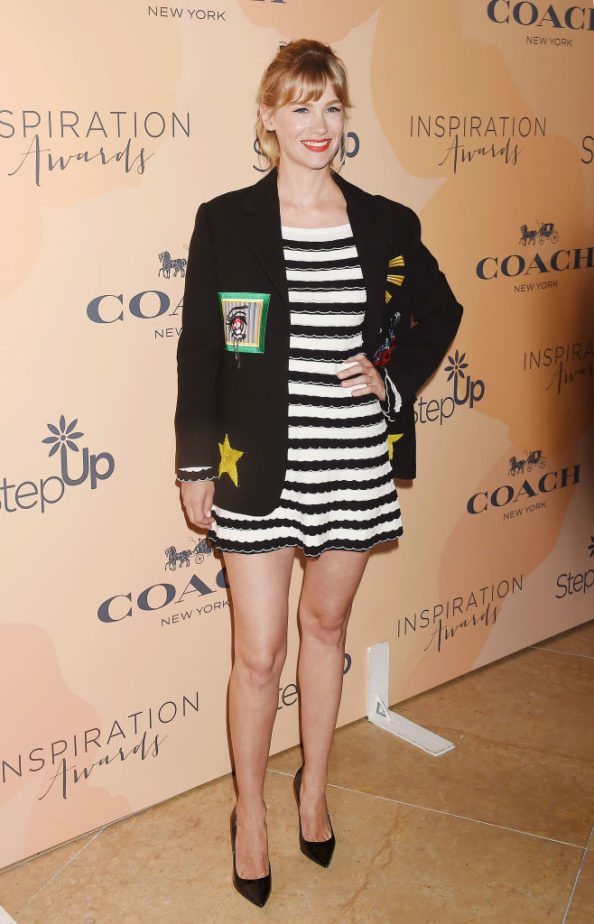 No matter what angle of the jacket we look at, we're still in love!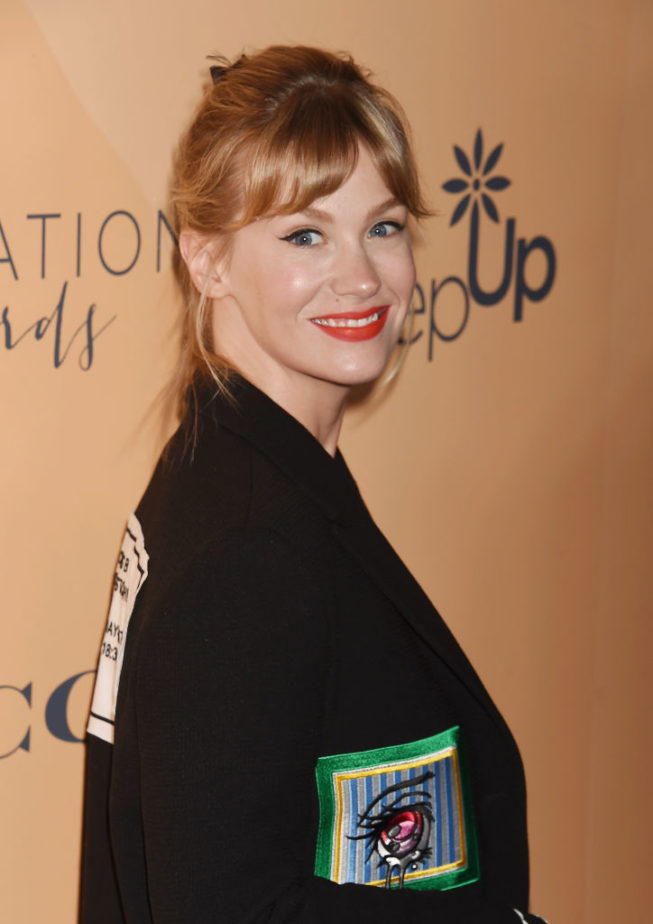 Of course, even from afar, it still looks ahhhh-mazing!
We also love how it promotes "love"!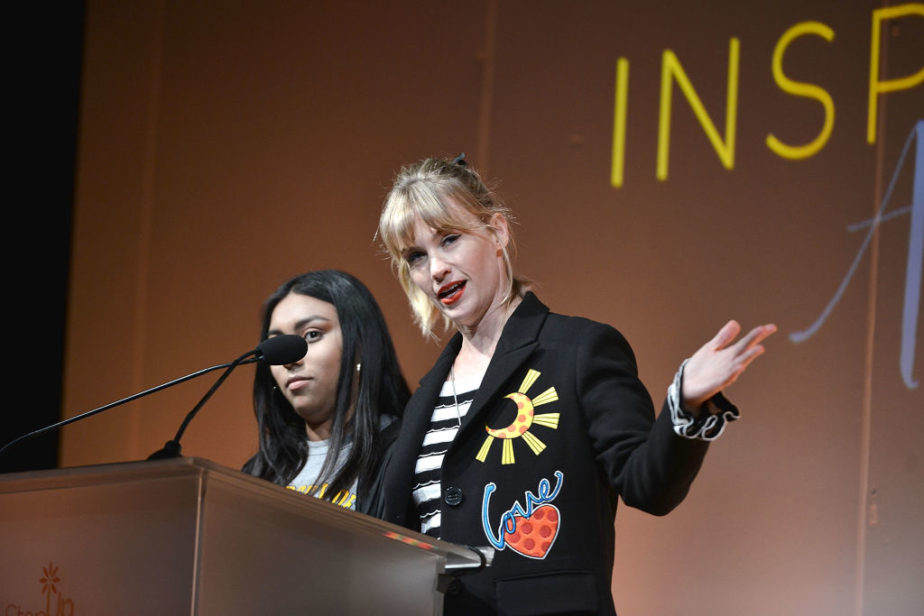 All right, does anyone else want to dig out their Girl Scout vest and recreate it into a jacket like Jones', or is it just us? In any case, she gives us #FashionInspo once again! You, too?!