Your January Tarot Card Reading, According to Your Zodiac Sign
There's a ton of untapped potential to explore.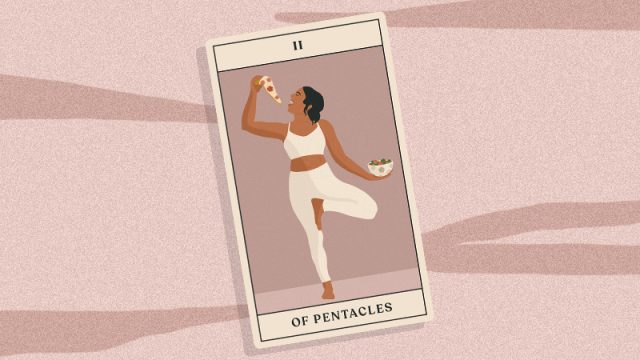 This month's tarotscopes ushers at the end of a major cycle, catapulting you into your true purpose. January heralds in a new start with tons of untapped potential. So what will you do with a new start?
Below is your January 2021 tarotscopes. Make sure to read your rising sign, too.
Aries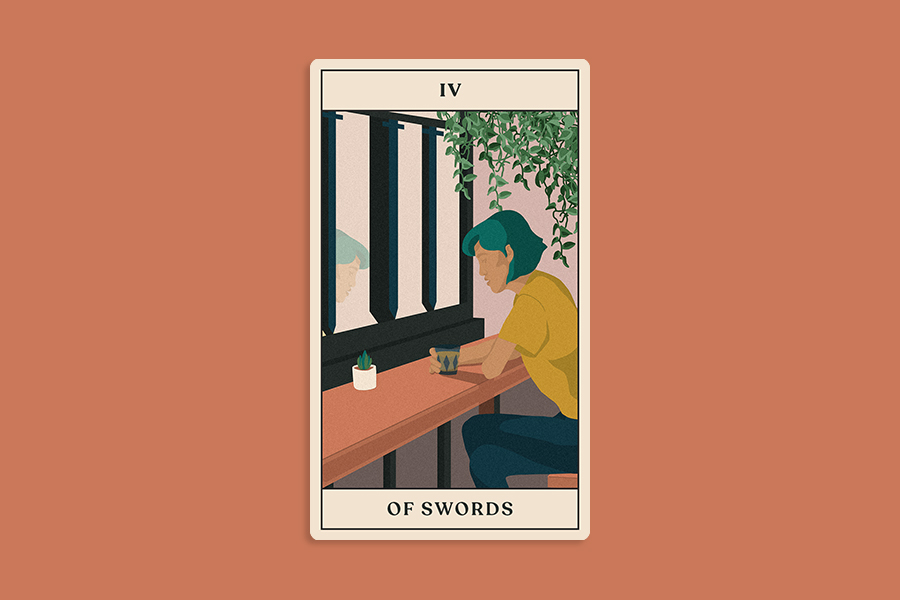 Card: Four of Swords
This month, I see you taking a small break to come up with a plan for your year. Your first instinct may be to hit the ground running, Aries, but reflection is always important. Take stock of how your past efforts of 2020 have materialized for you and adjust accordingly.
Taurus
Card: Knight of Pentacles (Reversed)
January offers you a lightness to your step. Grounding yourself in the present moment will bring you the peace of mind you've been seeking. You know which cycles are no longer serving you, and you're having fun moving forward. Allow your spirit to dance with joy.
Gemini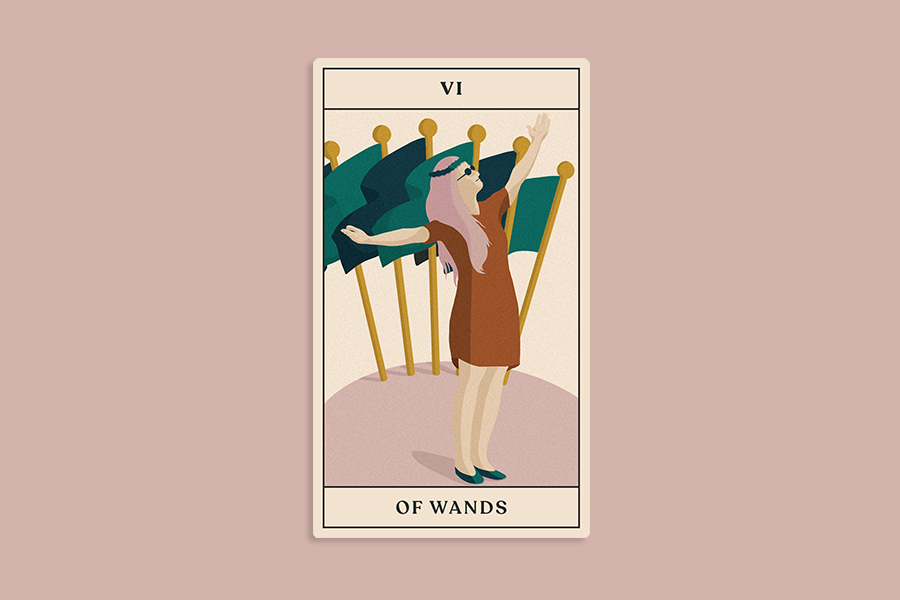 Card: Six of Wands
You're entering this year feeling renewed and hopeful. As the days grow brighter, so does your light! Inspiration washes over you like a gentle tide and your intuition will take you exactly where you need to be. Trust that.
Cancer
Card: Seven of Wands
Allow blessings to flow to you with ease. Know that you deserve to be treated well and accept new opportunities with open arms. Things may feel too good to be true, but they are not.
Leo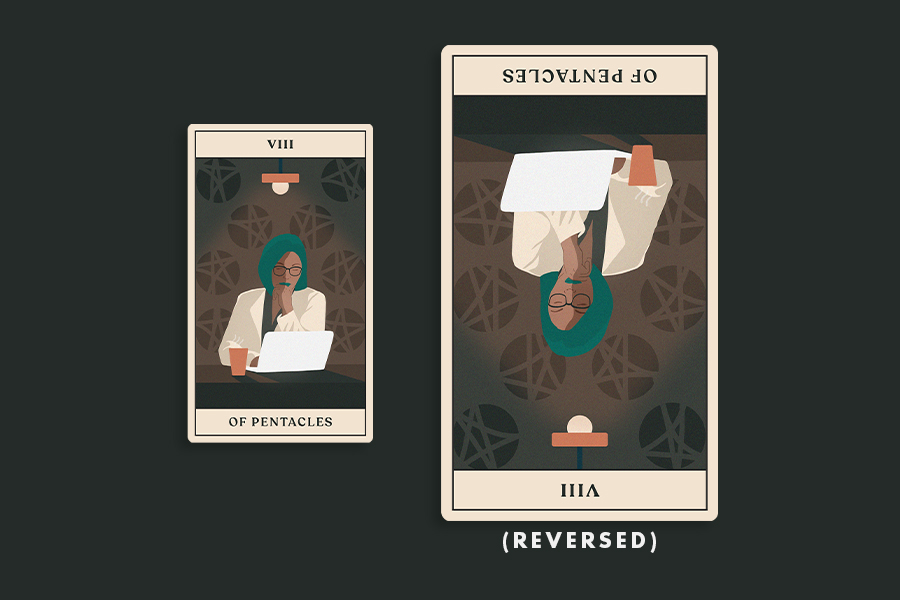 Card: Eight of Pentacles (Reversed)
This month, you're being called to reflect on ways to better focus your energy. You're coming into a deeper awareness of your bad habits and it's time to make some changes. I also see work picking up for you, so be sure to keep your work and life balance in check!
Virgo
Card: Page of Wands (Reversed)
Lots of opportunities will come knocking on your door this month but not all of them are worth your effort. Make sure that you are grounded to avoid leaning into overwhelm territory. Use and trust your discernment.
Libra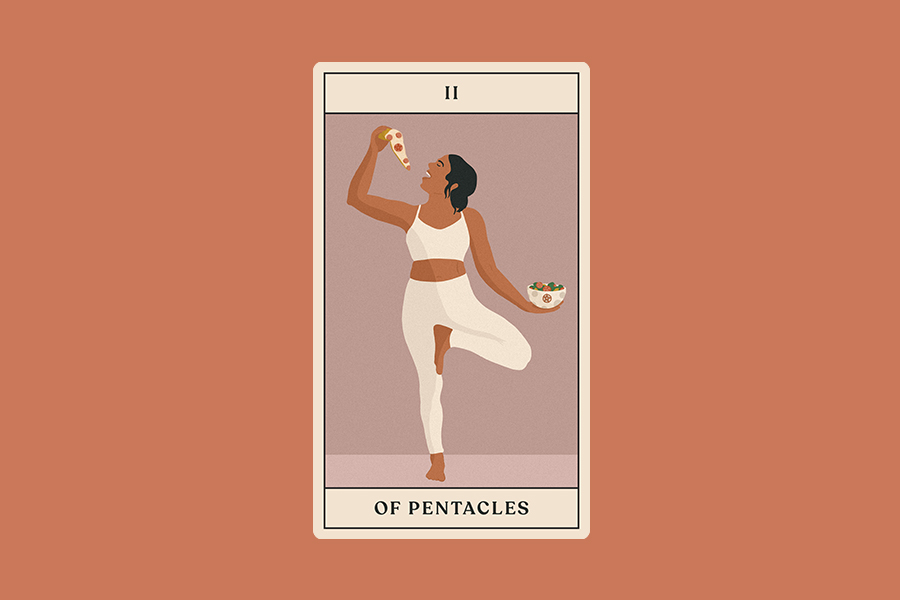 Card: Two of Pentacles
You've worked hard to gain a sense of clarity and you are now excited to move forward in your chosen direction. Be sure to build a slow and steady foundation for this new opportunity so that it can be long-lasting. Enjoy the peace of making sound decisions.
Scorpio
Card: Ace of Wands
Everywhere you look, opportunities are raining down on you, Scorpio. Your good karma is finally coming back to you! These opportunities will allow you to discover and merge new parts of yourself. This month will feel like everything is coming together for you.
Sagittarius
Card: Ace of Swords
You have decided to no longer hold yourself back with fear and this newfound freedom feels so good. Stand strong in your natural authenticity and know that the sky is the limit for you this month. You may also have a realization of how to best utilize your talents to propel your career forward.
Capricorn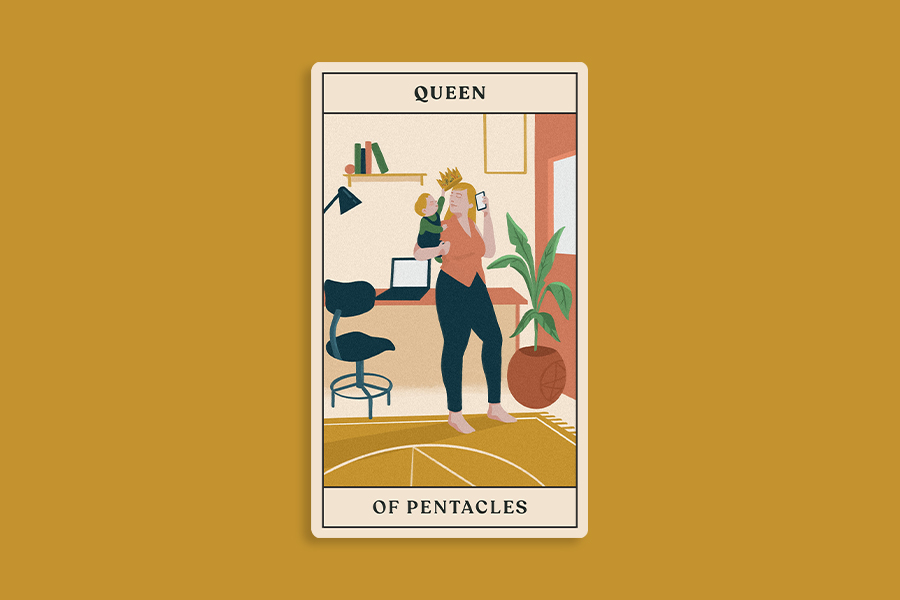 Card: Queen of Pentacles
Ground yourself this month, Capricorn. There will be a lot of chaos around you, so be sure to have a firm sense of self and the responsibilities you truly hold. Clarity will come to you through quiet.
Aquarius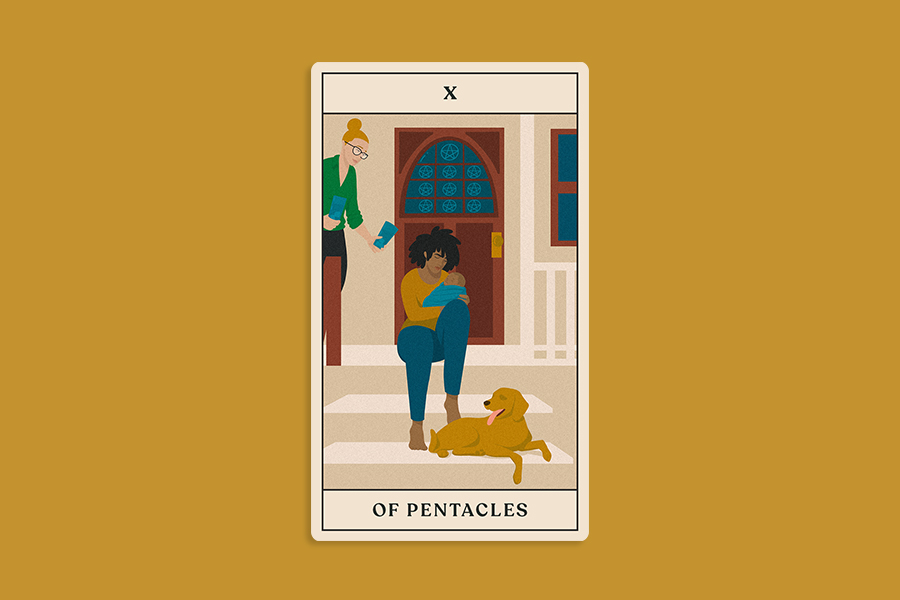 Card: 10 of Pentacles
This month seems favorable for a promotion! Your hard work and continued focus are going to be highlighted. People appreciate the work you've been doing and want nothing more than to support and uplift you. Take advantage of the spotlight.
Pisces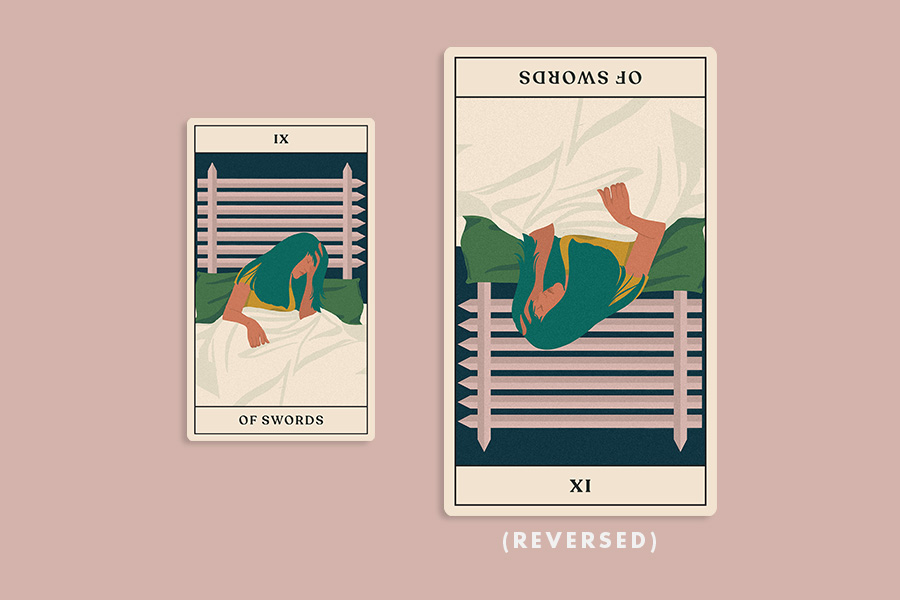 Card: Nine of Swords (Reversed)
This month will be easy for you. It will feel like things are out of your control but stay grounded, Pisces. The best way to reclaim your power is through grounding and remaining calm. You got this!