Janicza Bravo is exposing white mediocrity in her films using comedy, wit, and #BlackGirlMagic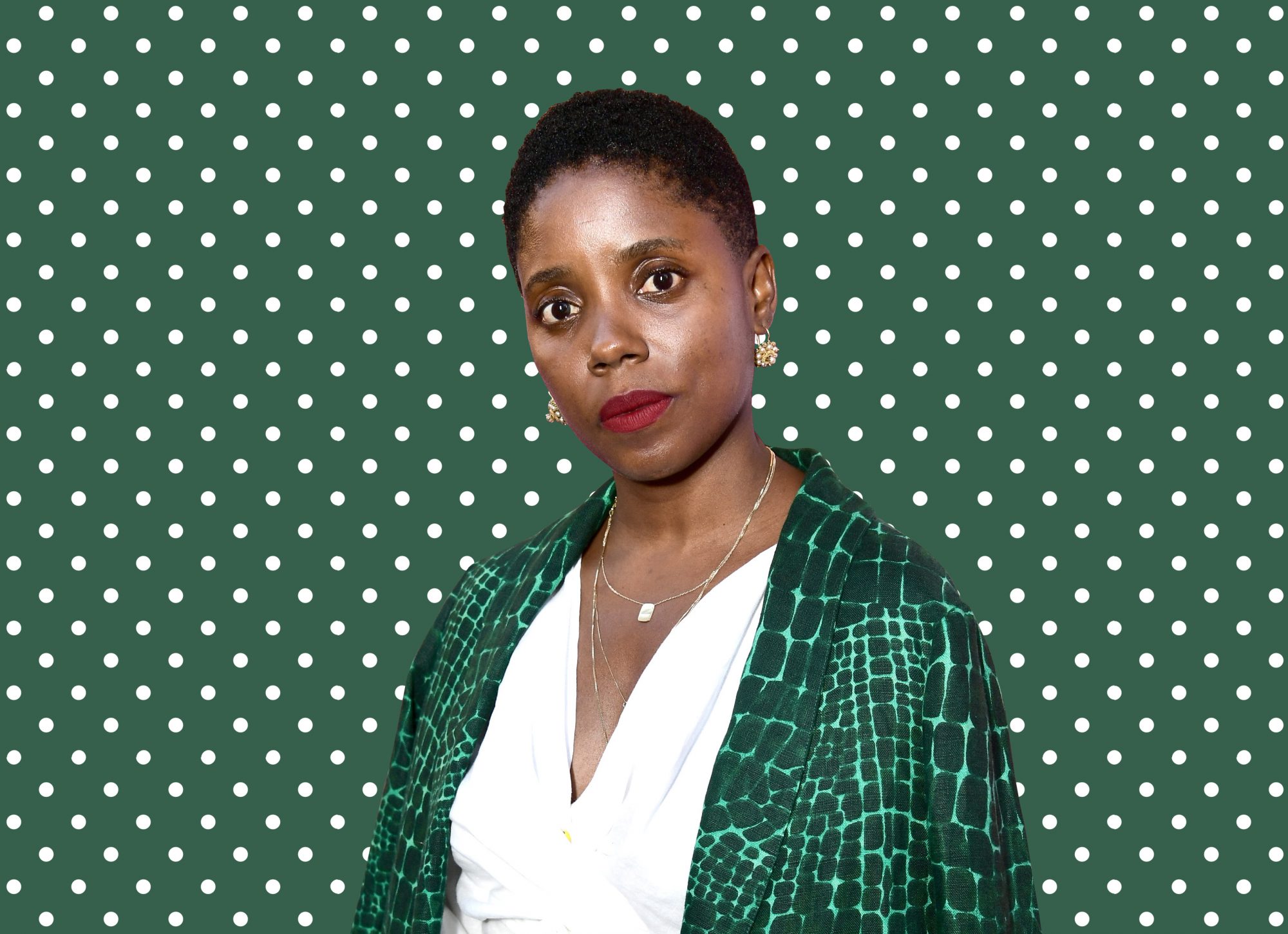 Janicza Bravo's Sundance Jury Prize-winning short film, Gregory Go Boom, culminates in a young paraplegic man, Gregory (played by Michael Cera), being pushed out of the window of his date's mobile home. Moments later, Gregory lights himself on fire. When I first watched the short, I sat in shock as the credits rolled and the director's name splashed across the screen. Then I immediately googled that director. I was a Black female film student, and was surprised to learn that the director was also a Black woman. It felt rare to see a Black woman in any directing role, let alone in the world of dark comedy.
This perception is something Janicza came up against when pitching her feature directorial debut, Lemon. "When I go into these rooms I'm pitching myself to older white men, and I'm embodying a younger Black lady body. There is a disconnect," Janicza told me when I met her for coffee at a sleek West Hollywood cafe where the cashiers knew her by name. "I wonder sometimes…if I was a guy and I was trying to make Lemon how much time it would've taken. I'm curious if it would've taken less time."
It's a question that points to a larger system of (usually straight white male) gatekeepers in Hollywood. I mention Colin Trevorrow, who directed the 2015 Jurassic Park reboot, Jurassic World. Trevorrow had only directed the small-budget Safety Not Guaranteed before being tapped to direct the franchise film with a $150 million budget, reportedly because another filmmaker had suggested him by saying, "There is this guy who reminds me of me." This story, for women of color who are filmmakers like me and Janicza, could not be less relatable.
"I wanted to be working in comedy for a while and there was not a lane for me," Janicza said. "There was no invitation. I had no mentor." It's a common frustration for filmmakers who don't fit the straight white male mold of what a comedy director has typically been. Many famous comedy directors get their start performing stand-up or improv, then get breaks in writing and directing from mentors who share a similar background. Because this career path is already somewhat amorphous, without a mentor or connections, the path to success can be even more obscured. Janicza was able to channel this frustration into a stunningly bizarre and hilarious feature film.
Lemon stars Brett Gelman, Janicza's husband and creative partner, and follows his character, Isaac, a middle-aged acting teacher, as his life falls apart. His long-term girlfriend leaves him for another man, his acting career flounders, and his mentee becomes more successful than he is. Janicza told me that she was first inspired to make Lemon when she attended South By Southwest years ago and saw many films that were basically interchangeable: They featured a late-30s guy who is flailing through life, barely showing up to work, but somehow has a really great girlfriend or wife, a supportive group of guy friends, and lives in a sprawling loft.
"No woman could exist in this way," Janicza said. She mentions Young Adult, a film written by Diablo Cody and starring Charlize Theron, that follows a struggling 30-something female protagonist, and the large contrast between critical reception of this movie and the scores of movies about men in a similar position. Many of the reviews for Young Adult include some version of the words "unlikable" or "bitch." Janicza noticed that the kind of 30-something struggling dude movie she saw at SXSW seemed to be uncritically accepted as an "unspoken genre of film." She decided she wanted to make a comment on it.
Though I had been surprised to learn that Lemon was written and directed by a Black woman, it's now obvious to me that the film is a critique of white mediocrity that only a Black woman could make. While many films in this "unspoken genre" feature a total reversal in the third act, where the protagonist redeems himself and transforms his life, Lemon's third act ends with Isaac literally covered in shit as his girlfriend moves out and his car gets towed. While the typical moral of these films seems to be that the characters have a good heart and were only temporarily adrift, Lemon suggests that perhaps Isaac has earned his shitty life.
Janicza spent most of her childhood in Panama and moved to America as a teenager, right after the L.A. riots in 1992, which she followed on the news. "I remember thinking America was scary," she told me. She's adept at illustrating this distinctly American chaos in her work. Gregory Go Boom features mobile homes in a desert landscape and people shooting guns at seagulls for fun. Once she arrived in New York City as a teen, though, her fear quickly dissipated. At 14, she would take the train by herself and go to bars and club parties. "My personality and work…is very much influenced by this kind of toughness I got from that place, a fearlessness," she said.
Before Lemon, Janicza had written and directed a handful of acclaimed short films, nearly all of which have white protagonists and feature her signature dark comedic style. Most of her white characters don't make it through her films without doing or saying something racist. In Pauline Alone, Brett Gelman's character accuses a Black man of stealing his watch and calls him a monkey. In the 2016 short, Woman in Deep, which has strong Get Out vibes, Allison Pill's character asks another white character if he thinks her Black maids can be trusted.
Though racism is constant in America, I notice that in movies not explicitly about race, white filmmakers rarely include white characters doing anything blatantly racist. I ask Janicza if she thinks these filmmakers are actively trying to distort reality, but she suspects something more innocuous.
At the beginning of the first day directing one of her short films, Janicza was listening to her headphones and reading through her script when a crew member asked her when she was going to set up the coffee, yelling when she initially didn't answer. Soon after, a PA asked her to help move the chairs so he could set up a video village for the director. At the fire safety drill later in the day, Janicza realized she was the only non-white person on set. Since then, she's made a point to hire a more inclusive crew, which is often harder than it sounds. Some producers would insist that the white men they were suggesting had more experience, a maddening chicken-and-egg situation. Other times, in an attempt at diversity, they would suggest only white women.
"You start to believe that these people don't exist," Janicza told me. "Now, I'm a little more fearless. I'm also just aware of my power. When I ask for things I'm not asking for permission, I'm just stating what I would like."
This attitude paid off. The crew of Lemon included Black, Asian, Latinx, gay and trans members.
"And it felt good but I still knew that I could do better," she said. That might be true, but Janicza confirms that no one on the set of Lemon asked her to set up the coffee.