Janet Mock's speech at the Women's March is the most empowering and uplifting thing we've ever read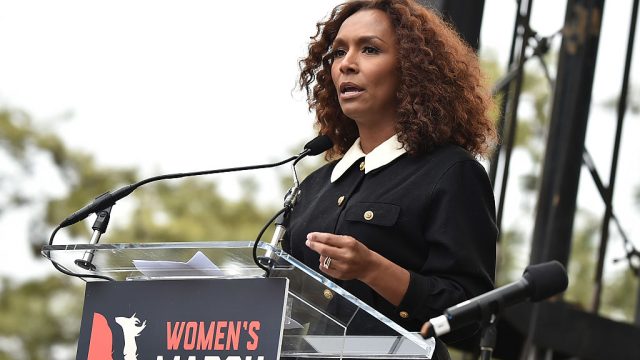 No matter how you feel about the election results, you seriously have to read Janet Mock's speech at the Women's March. Honestly, Janet Mock's speech at the Women's March is one of the most empowering things we've ever read, but it comes as no surprise. After all, Janet Mock is known for her intersectional feminism.
Mock, author of the beloved Redefining Realness, is truly our everything. And she just solidified our love for her with this absolutely uplifting and important message.
She took to Instagram to share the transcript for her speech, writing,
"Our approach to freedom need not be identical but it must be intersectional and inclusive. It must extend beyond ourselves. I know with surpassing certainty that my liberation is directly linked to the liberation of the undocumented trans Latina yearning for refuge. The disabled student seeking unequivocal access. The sex worker fighting to make her living safely."
See? This speech is straight up amazing.
Our hearts are so full, but, too, we're inspired to act more than ever.
"Collective liberation and solidarity is difficult work. It is work that will find us struggling together and struggling with one another. Just because we are oppressed does not mean that we do not ourselves fall victim to enacting the same unconscionable policing, shaming, and erasing. We must return to one another with greater accountability and commitment to the work today."
Like she says, this fight won't be easy. But it'll be worth it.
"By being here you are making a commitment to this work. Together we are creating a resounding statement, a statement that stakes a claim on our lives and our loves, our bodies and our babies, our identities and our ideals. But a movement – a movement is so much more than a march. A movement is that difficult space between our reality and our vision. Our liberation depends on all of us, all of us returning to our homes and using this experience and all the experiences that have shaped us to act, to organize, to resist."
Yes, yes, and yes. We hope to keep fighting alongside you all, and to remain dedicated to liberation for each and every one of us.