Janet Jackson gave her newborn a beautifully blessed name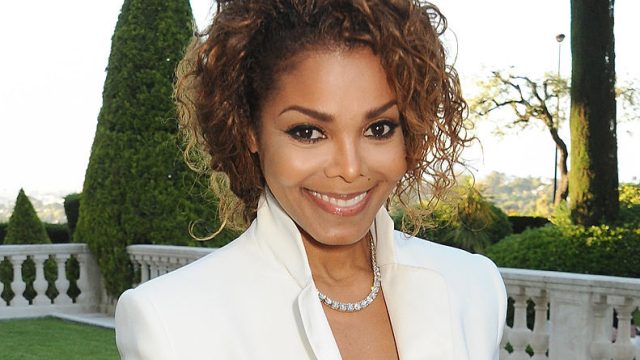 Guys, a seriously amazing thing just happened. Janet Jackson gave birth to her first child (a boy!) with husband Wissam Al Mana! The star's rep exclusively confirmed this news to People, stating, "Janet Jackson and husband Wissam Al Mana are thrilled to welcome their new son Eissa Al Mana into the world. Janet had a stress-free healthy delivery and is resting comfortably."
Of course, we are beyond excited for Janet and Wissam, but we can imagine that the couple is over-the-moon. When Janet confirmed her pregnancy to People back in October, she said, "We thank God for our blessing." Now, this might have been foreshadowing because her baby boy's name is…
Eissa!
Why was that foreshadowing, you ask? Well, according to JoyIsBaby, the Hebrew variation name translates to "Yahweh is salvation." And what about Yahweh? Well, according to Behind the Name, this word refers to a name for the Hebrew God.
As for Janet and Wissam, the past few years seem to have brought them nothing but joy. They married back in 2012 and now, five years later, they are expanding their family to include Eissa. Plus, it sounds like the rest of the family is just as excited for this new addition. The boy's uncle, Jermaine Jackson, is even ready and willing to step up to the plate/diaper changing table.
"She'll be a great mother because she is very tough, very strict," Jermaine told People back in May. "But I tell her, 'If you need any parenting skills or baby skills, let me know because I'm the best diaper changer there is on this planet, still to this day.'"
If that doesn't make you emotional, then just look at Janet's announcement about having to cancel part of her tour to work on family planning:
https://www.youtube.com/watch?v=IIz8TwQBROs?feature=oembed
We are seriously thrilled for the Jackson-Al Mana family and wish them nothing but happiness and health going into 2017. Welcome to the world, Eissa!