Janelle Monáe likes to rock a lot of polka dots on the Golden Globes red carpet
The Golden Globes is a night to remember! Between all of the celebrities, amazing fashion, and inspiring moments, we are guaranteed to spend at least a week debriefing the night with our friends. So when one of our favorites graced the red carpet, we couldn't help but get a bit excited over her daring look. Janelle Monáe likes to rock a lot of polka dots on the Golden Globes red carpet, and we wouldn't have it any other way!
Monáe wowed in her performance as NASA mathematician Mary Jackson, in the nominated film "Hidden Figures," so her out-of-the-box look isn't a surprise. So far, from what we have seen, Monáe has brought the most fun look to the carpet in this monochrome, high-low Armani Privé gown.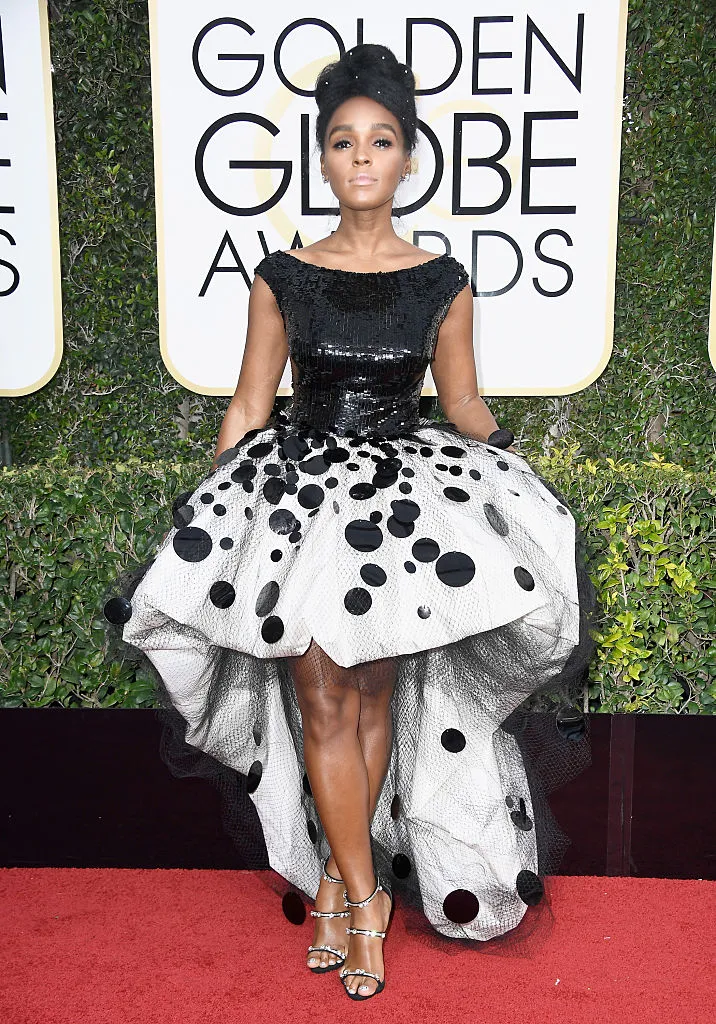 She has long been known to rock natural hair and makeup, and her signature style revolves around a black and white color scheme. Back in 2013, Monáe revealed to Huffinton Post the inspiration behind her monochromatic looks.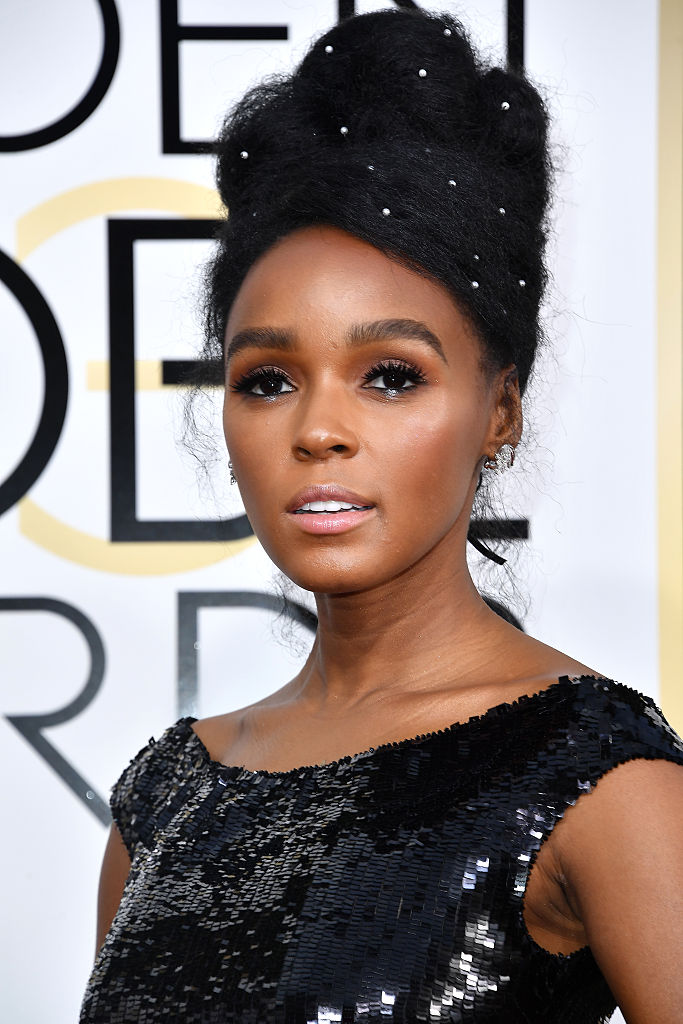 "It's a dedication to uniformity and I'm a minimalist by heart, but a lot of it had to do with me wanting to have a uniform like the working class, like my mom and my grandmother, Monáe told The Huffington Post. "My grandmother had 16 sisters and brothers and they all had to share one pair of shoes. And so that's the family that I come from — I don't ever want to be detached from that. I use it as motivation for my music and to just keep me centered, grounded and to stay on message."
https://www.instagram.com/p/BO5jixcAKWB
Janelle Monáe kept to her roots, finishing off the outfit with natural makeup (her lipgloss is Covergirl's Oh Sugar! Vitamin Infused Lip Balm in "Taffy"), pearls in her updo, a sparkly black clutch, and black heels to match. Although this may be a daring look for some, name someone better that could pull it off besides this dynamic woman!
https://www.instagram.com/p/BPBkBD8g4nR
At the end of the day, Janelle Monáe just wants to be Q.U.E.E.N!