Janelle Monáe will replace Julia Roberts as the lead in Homecoming Season 2, and we're so down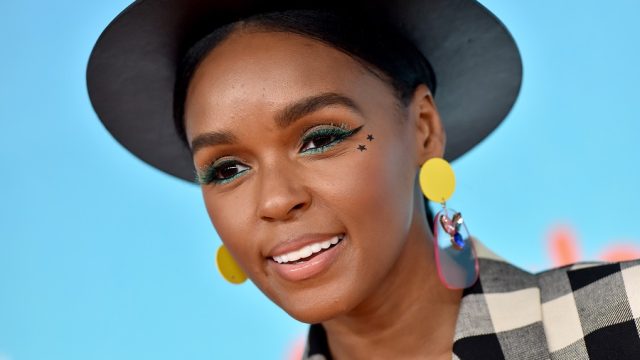 Back in January, Deadline reported that Julia Roberts wouldn't be returning for Homecoming Season 2, leaving many questions about who might be leading the Amazon series in her absence. At long last, we have an answer, and we're stoked about it. Janelle Monáe will be stepping in as the star of Homecoming for its second season. It will mark Monáe's first major role on the small screen.
Of course, the "Pynk" singer has been on the big screen before, most notably in films like Moonlight and Hidden Figures, but her upcoming role on Homecoming sounds like something new and unexpected. We're looking so forward to see what she's cooking up. According to Deadline, Monáe will play "a tenacious woman who finds herself floating in a canoe, with no memory of how she got there—or even who she is."
Not only does that sound spooky, it sounds seriously cool, and we can't wait to hear more.
Celeb fans are already on board for the casting.
No word yet on if Monáe's storyline will intertwine with Roberts's character, Heidi, who played a caseworker that helped soldiers transition back to life after war, but we have a feeling their stories might link in some mysterious ways.
https://www.instagram.com/p/B0RQyxZAOdy
Fans of the show shouldn't worry, though—Roberts only planned on appearing in the first season all along, and she will still serve as an executive producer moving forward, so here's hoping she might make an appearance (or two) in Season 2.
Homecoming Season 2 doesn't have a release date just yet, so here's hoping we'll get more details very soon because we're so ready for it.