Janelle Monáe recalled the exact moment she knew she was a singer, and it was oddly inappropriate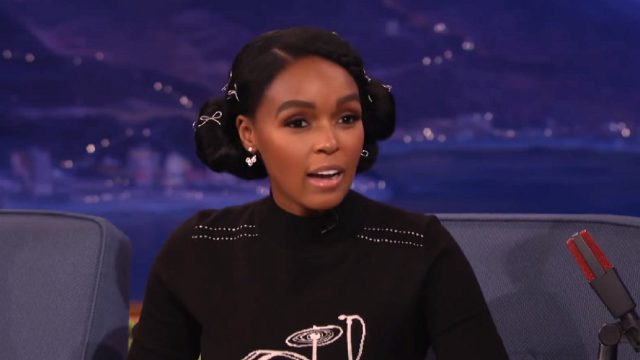 It must be hard to have so many talents. Janelle Monáe realized she'd be a singer at the ripe old age of five, and since then, she's gone on to so much more. Among her awards and nominations was Billboard's Rising Star Award, and we have to admit that Billboard definitely got it right.
After winning our hearts with her beautiful voice, she went on to acting. Starring in Hidden Figures, her and her terrific cast scored a Screen Actors Guild Award this year for Outstanding Performance. She's got a lot to be proud of.
But, she's not flawless. For example, as a child, she discovered her talents in a pretty inappropriate way.
Chatting with Conan O'Brien, she revealed the exact moment she knew singing was in her future. All credit goes to Michael Jackson.
https://www.youtube.com/watch?v=m1Hayq04Yr0?feature=oembed
"My aunt used to take me to church with her. And there was a moment where our pastor was so in the spirit and the holy spirit...and then it got quiet for a little bit, he was wiping his forehead, and I just remember saying 'Just beat it, beat it, no one gonna be defeated!'" Monáe recalled.
So, she took that moment of silence and made the most of it. Luckily, her church thought the whole thing was pretty humorous.
"I remember everyone in the church choir just laughing," she continued.
(Her aunt, sadly, wasn't as amused at first. Surely she's super proud of how far Monáe has come since!)
We're so impressed by Janelle Monáe, and seriously can't wait to see what she does next. Whether it's a film, an album, or something completely different, we've got a feeling that it'll probably end up being a hit.