Janelle Monáe is sending hidden messages via her hair and we are following the clues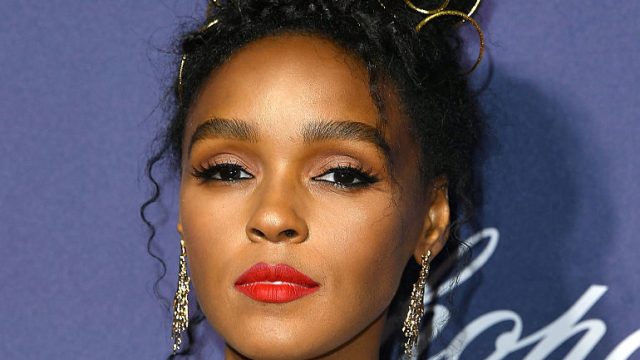 Some of us text, some of us tweet, some of us get creative when we've got something to say. Under that last category comes Miss Janelle Monáe who's sending secret messages via her hair. Yes, you read that right, the Electric Lady has taken to Instagram to ask fans if they've pieced together the clues yet, from googly eyes adorning two fabulously piled-high buns, to shimmering gold wire weaving through a soft up-do, to most recently, a barrage of white safety pins decorating her fabulous head. What could the message be? We're following the singer, Covergirl ambassador and star of the highly anticipated Hidden Figures with a watchful eye. We haven't had so much fun wondering what a celeb was trying to tell us since Lady GaGa's VMAs egg arrival in 2011.
What are you trying to tell us, Janelle? Besides the fact that, with a Oscar-buzzy new film coming out, you are the ultimate triple threat?
https://www.instagram.com/p/BO3bQ5SAOqq
"From the Eyes, to the Gold Wire, and then to the White Safety Pins…Can you guess what messages [I] am sending and speaking through my hair?" the singer captioned her mysterious post. Everyone, get your deerstalkers on and call Benedict Cumberbatch. We're Sherlocking the shit out of this one.
Here's the first look, from an appearance on The Tonight Show with Jimmy Fallon:
https://www.instagram.com/p/BOa8ZyQAwlH
Here's the pretty golden wire look she brought to the Palm Springs International Film Festival Film Awards: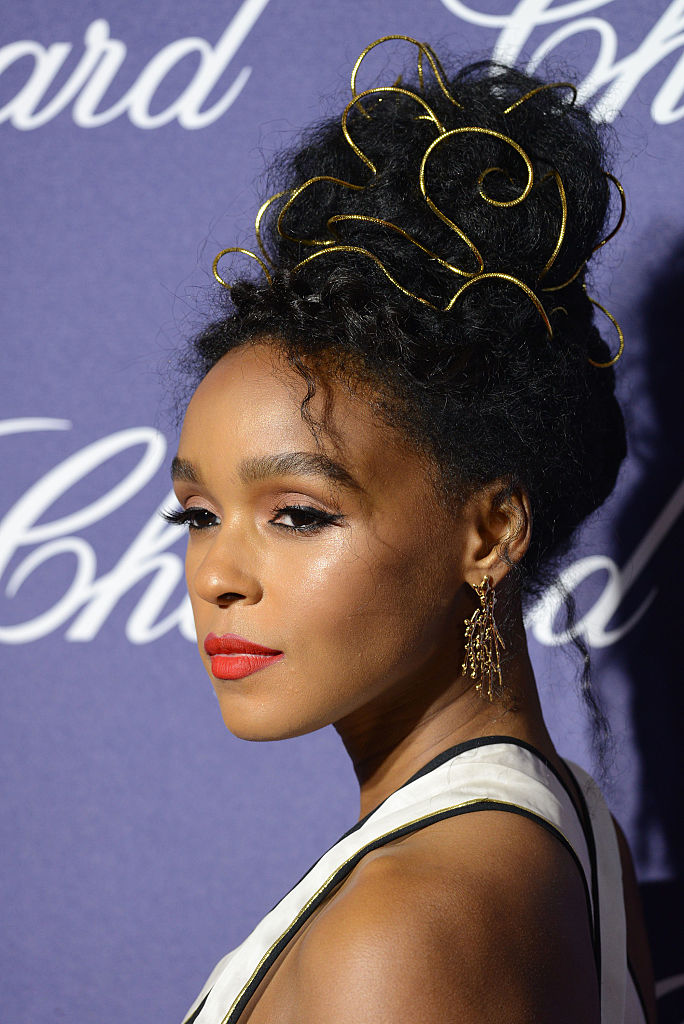 And here's Janelle at a screening for Hidden Figures this week in West Hollywood (is the artsy nail art a code for something, too?):
So what do we think? Eye + Gold could be Ms. Monáe telling us she's aiming to take home an Oscar ("I" = me, "gold" =  the Oscar statue) but what about this third new twist that is the white safety pins? Recently safety pins became an emblem to represent that you were an ally to vulnerable communities. Hmm.