We. Can't. Wait: Janelle Monáe is joining Taraji P. Henson and Octavia Spencer for NASA film "Hidden Figures"
Taraji P. Henson, Octavia Spencer, and Janelle Monáe walk into a room and send a rocket to outer space — this fabulous STEM fantasy is about to become reality, thanks to the upcoming film Hidden Figures. Monáe, who's a Grammy-nominated musician and activist, is the latest cast member addition to the film, which tells the untold story of NASA's pioneering black female employees and the agency's Friendship 7 mission.
Henson is helming the film as Katherine Johnson (pictured below), a mathematician who was recently awarded the Presidential Medal of Freedom by President Barack Obama in 2015. She was instrumental in helping send the first American in space, and continued to serve NASA in a computing role even after the agency switched over to electronic computers.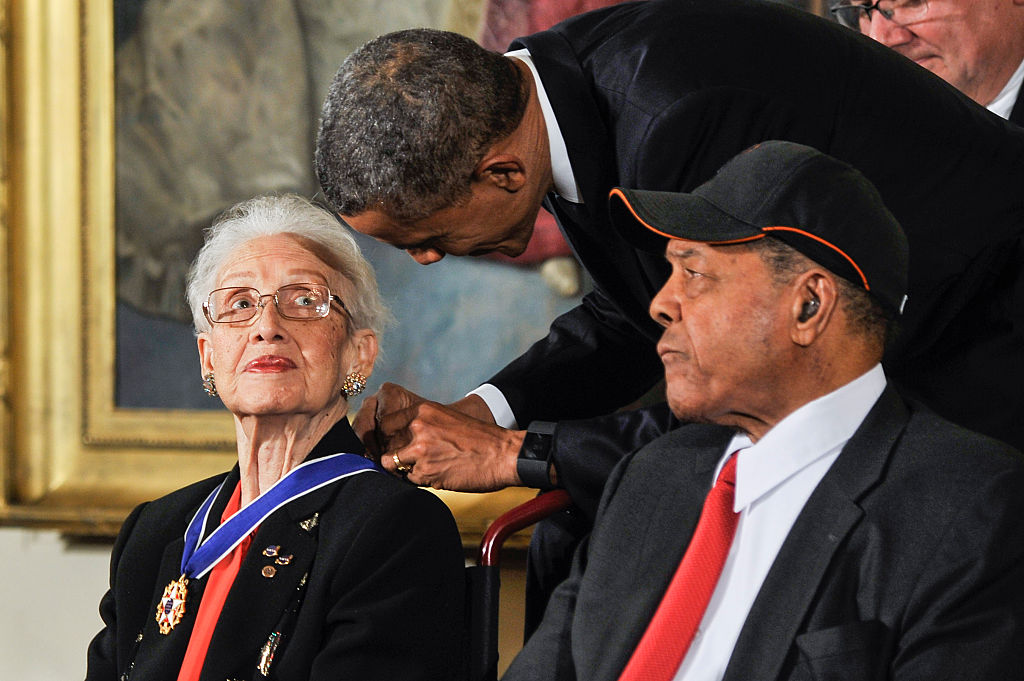 While it's not clear who Monáe will play in the film, it's likely that she's representing one of Johnson's colleagues: Particularly, Mary Jackson or Dorothy Vaughan. These women and several others are at the center of Margot Lee Shetterly's upcoming book Hidden Figures, upon which the film is based.
Hidden Figures the film comes out next January, and we can't wait for more casting news to roll in. Might there be a role for Tessa Thompson and Teyonah Parris? Gugu Mbatha-Raw and Viola Davis? Regardless, we can't wait for this film and all the lady STEM genius it'll unleash.