Janelle Monae wore tiny white doves in her hair as a stylish tribute to Prince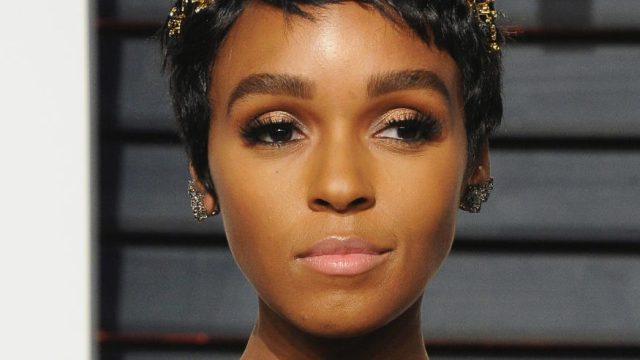 It's been an entire year, but it feels like just yesterday that we had to say goodbye to Prince. On the anniversary of his death, Janelle Monae wore tiny doves in her hair as a Prince tribute.
 Thetiny white doves were a stylish homage to the purple one. The "When Doves Cry" reference was so simple, yet absolutely adorable. And, ICYMI, Janelle is not only a Prince fan, but she was also his collaborator and dear friend. They worked together on Janelle's song "Givin' Em What They Love."
https://www.youtube.com/watch?v=21X7ALvwN8Y?feature=oembed
Along with sharing a look at the hairstyle, which she rocked at Marie Claire's Fresh Faces event, Janelle penned a heartfelt note to the icon on Instagram. And, we're not crying! You totally are!
Monae posted an Instagram of her subtle Prince tribute, and it was so perfect.
https://www.instagram.com/p/BTLSRX_F-9A
https://www.instagram.com/p/BTLTcTXF6bZ
But, her entire ensemble to the Marie Claire event was also very Prince-inspired.
This pattern mixing takes some serious talent.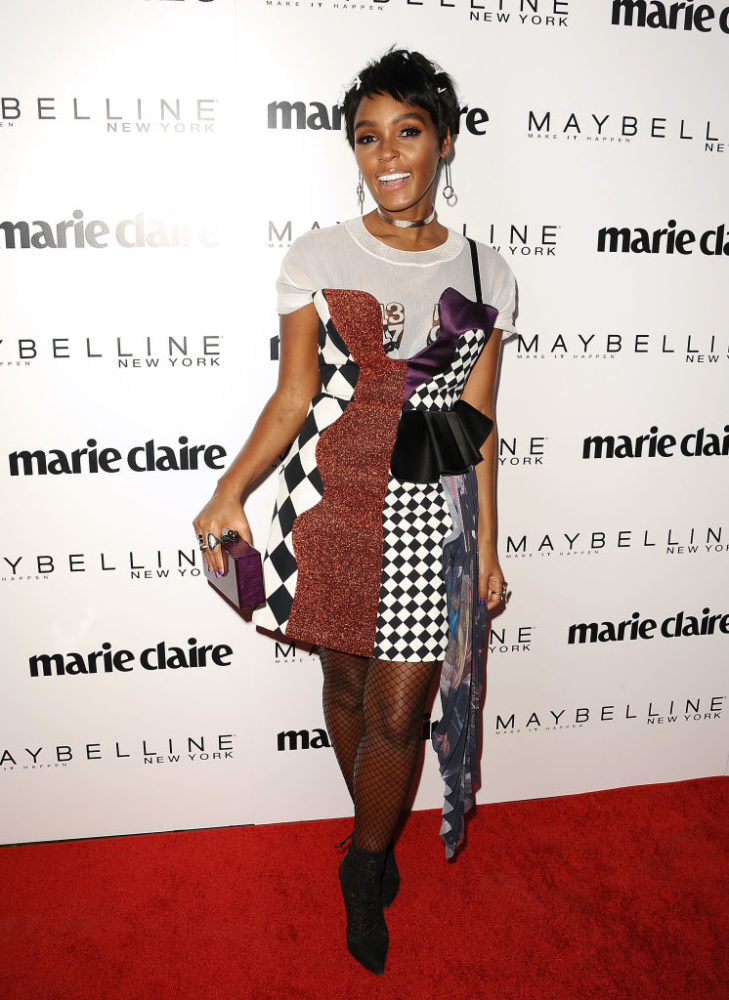 And no Prince homage is complete without a purple manicure.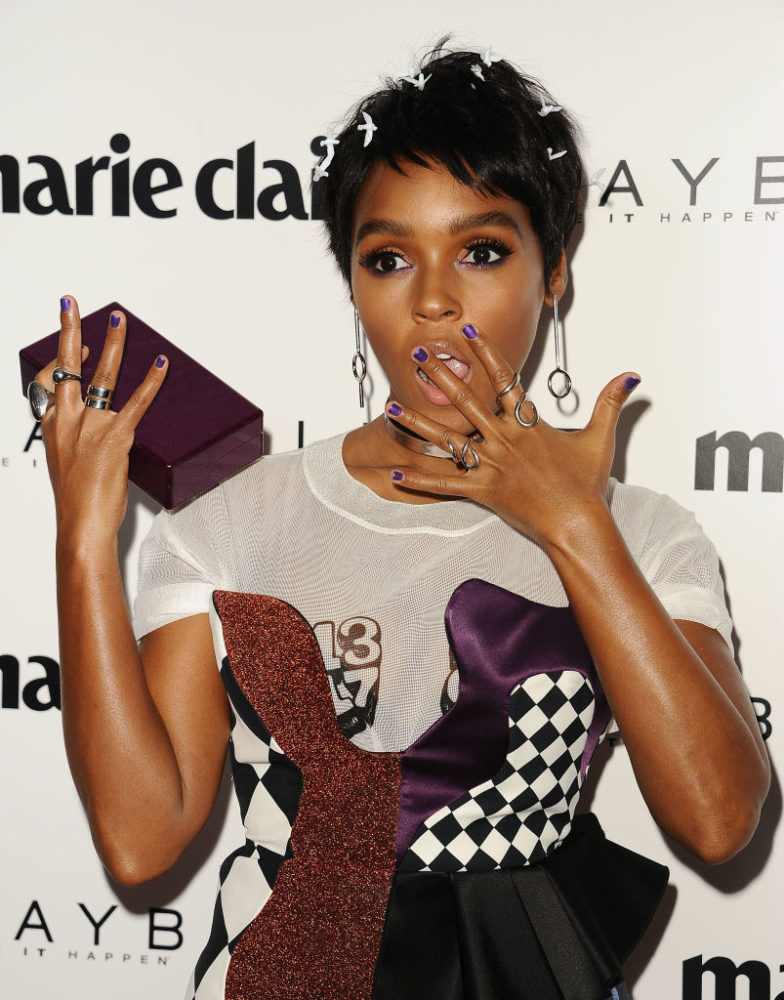 But the white doves scattered in her adorable pixie cut totally took the cake.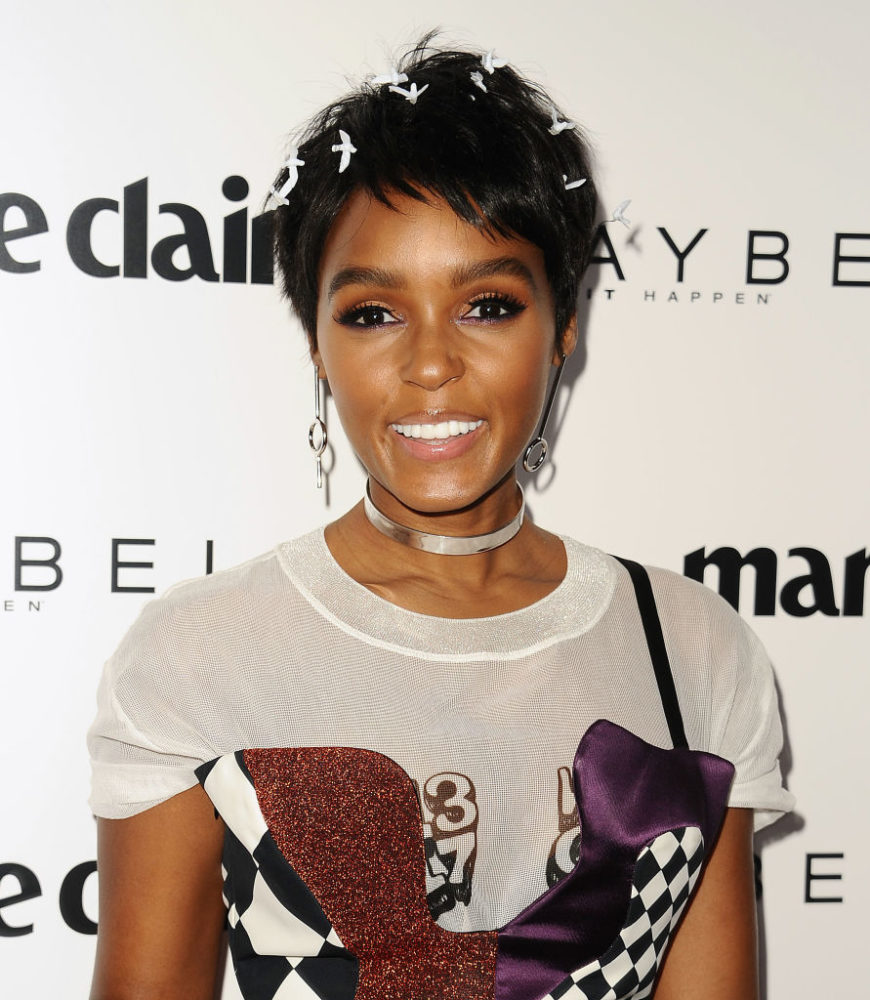 There's seriously no denying that Janelle Monae delivered the most stylish Prince tribute we've ever seen. Until she posted another Prince tribute outfit, that is!
https://www.instagram.com/p/BTLpCVDFk0H
https://www.instagram.com/p/BTMkC3Zl0CK
https://www.instagram.com/p/BTNNAOQlJlP
The artist's death still hurts, but seeing his fans and friends pay homage in awesomely creative ways makes us so happy. And we can bet that the purple one is getting a kick out of all of it, as well.