Janelle Monae looked like a Snapchat filter at the CFDA Fashion Awards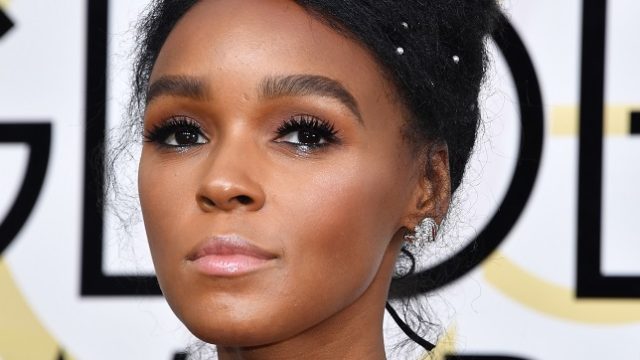 If the Janelle Monae CFDA Fashion Awards appearance Monday night taught us anything, it's that no dream or goal is out of reach — even if we want to become a human Snapchat filter like Janelle Monae herself.
Never one to shy away from daring fashion forays, Monae graced the blue carpet with an edgy, domino-inspired ensemble that reminds us of something Dr. Jekyll and Mr. Hyde might cook up in partnership with John Lennon.
Featuring a jumpsuit with one blazer-like sleeve, a striped bra top, and high-waisted pants — plus a matching clutch, bold red lip, and lots of statement rings — this is one of those outfits that could be a total hit or miss. But of course, the actress and musician pulls it off flawlessly.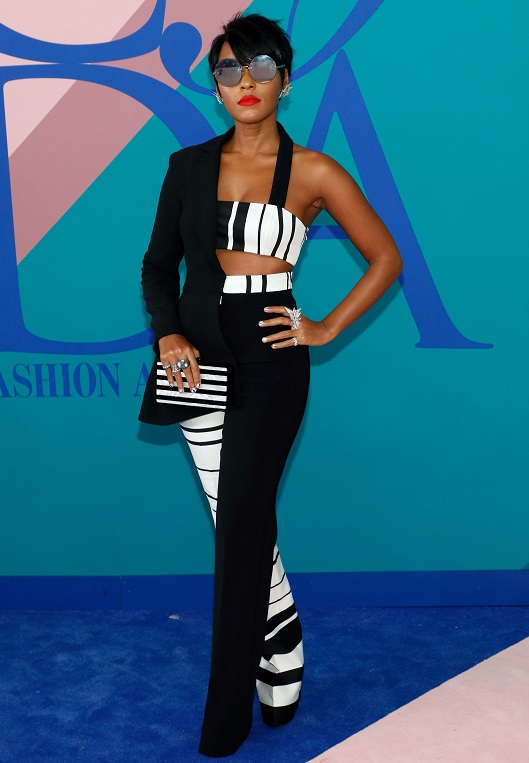 The Snapchat-happy part of Monae's lewk? Those round Lennon-esque specs, which make the Hidden Figures star look just like the edgy black-and-white filter.
Monae isn't alone in her (perhaps indirect) love for Snapchat's vintage photo-altering feature. The filter has been donned tons of times across social media.
https://www.instagram.com/p/BM9EvdDABX9
And as if Monae's style alone wasn't enough to make her a standout attendee at Monday's ceremony, she was honored alongside Cecile Richards and Gloria Steinem for her contributions to February's Women's March.
"As human beings, it is going to be our responsibility to take care of one another," she said in her speech. "Women's rights are human rights. LGBTQ rights are human rights...so as human beings, let's never forget that none of us are free until all of us are free."
We think we speak for everyone when we ask, "What can't she do?" More of anything and everything from this queen of film, music, fashion, and life!