Janelle Monáe debuted blonde hair at the 2018 Grammys, and we're getting major Twiggy vibes
We spent the majority of Sunday night looking at red carpet photos of our favorite musicians at the 2018 Grammys. The stunning Janelle Monáe did not disappoint, debuting a bold new blonde hairdo that reminds us of the iconic Twiggy.
We can always count on Janelle to look glamorous, creative, and absolutely gorgeous from head to toe. Her new hairstyle not only complemented her embroidered tux perfectly, but it looked equal parts glamorous, strong, and feminine  — our favorite combination.
This cropped blonde hairstyle frames her face gorgeously and is a lovely callback to the '60s mod style. If you're a fan of Twiggy or Edie Sedgwick, you'll be over the moon with this throwback style.
Are you feeling inspired to take the leap and go short?
We can't get enough of Janelle Monáe's gorgeous Grammys look.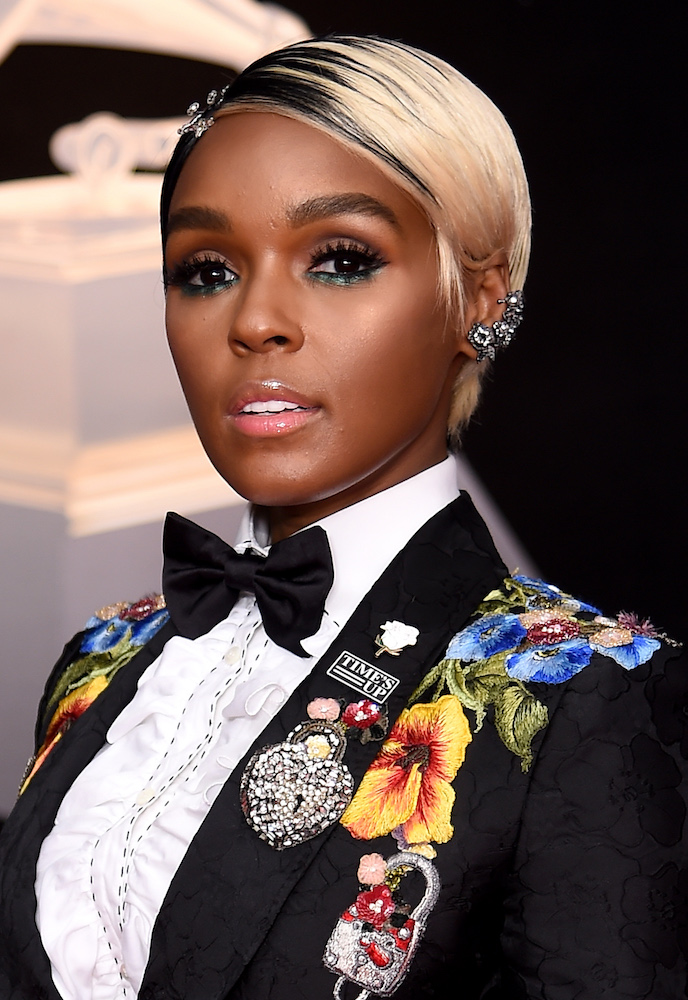 She is the truest of treasures.
As if her adorable new cut weren't enough, her makeup perfectly accentuates her features and helps her shine. Her stylist, Jessica Smalls, wanted to give her a look that was both timeless and current, and we think she succeeded.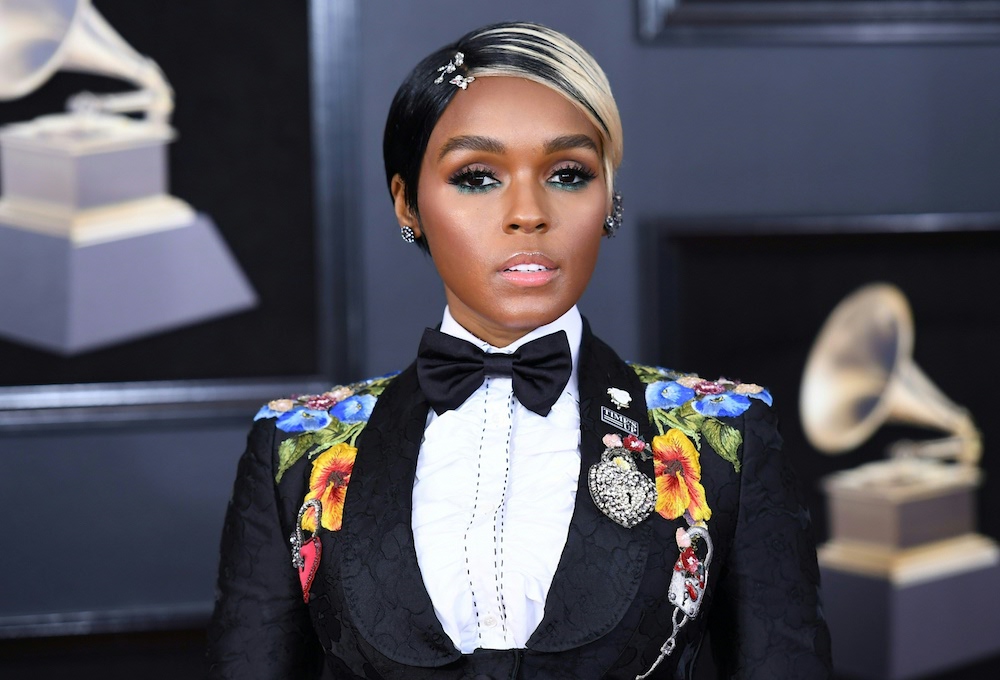 With the help of the incredible products of Kiehl's and Buxom Cosmetics, Smalls was able to create a Twiggy-inspired look with a modern twist.
Using products like Kiehl's Ultra Facial Cream and the Creamy Eye Treatment with Avocado, Smalls prepped Janelle's skin to be a perfect canvas for her gorgeous makeup.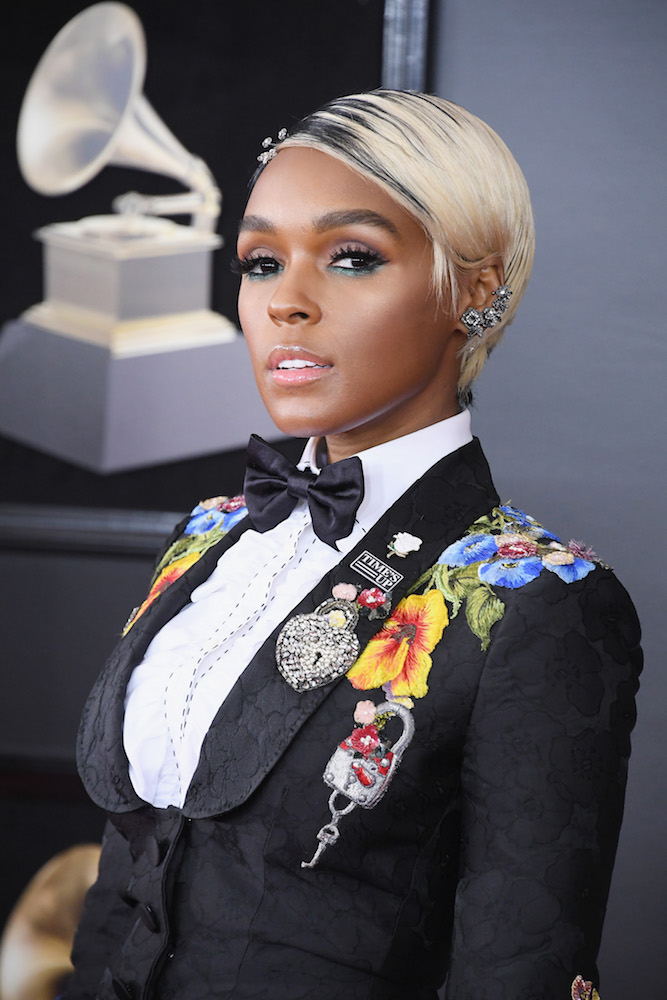 The stunning eye makeup came courtesy of Buxom Cosmetics Eyeshadow Bar Single Eyeshadow in shades Lingerie Lover, Haute Couture, and LBD, in case you're looking to recreate. 
Want to steal that lip? After hydrating with Kiehl's Lip Balm #1, Smalls applied Buxom Cosmetics Plumpline Lip Liner in stealth and Full-On Lip Polish in Megan.
You're all set to steal Janelle's full look now!