"Jane the Virgin" season 3 promo features weddings, murder, and so much emotion we can hardly handle
If you're not yet caught up on The CW's magnificent show, Jane the Virgin, you may want to consider doing that before you read these possible SPOILERS. Plus, it's a seriously entertaining show, so you'll be doing yourself a favor by spending some time with these unforgettable, hilarious, and heartfelt characters and their twisting and turning storylines.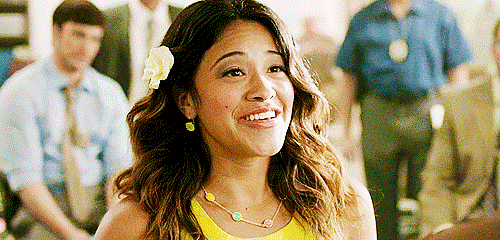 For those of you already in love with this delightful show, the network just released the latest short promo for the upcoming season and it is intense.
It picks up right where the last season left off, at the high of a beautiful wedding between Michael and Jane before reminding us (as if we could forget) of the tragic turn it quickly took.
https://www.youtube.com/watch?v=gUKI7YfiHys?feature=oembed
So much happens in that short teaser (and it's only like 15 seconds) that we can't even begin to imagine how much emotion and drama will go into the actual season 3. For a show that's already jam-packed with high stakes and surprises, this promo makes it seem like their next season is taking everything to the next level.
Seeing Michael shot (again) reminds us that the narrator has been pretty foreboding about the lover's death since the very beginning.
Remember back in season one when the narrator said, "For long as Michael lived, until he drew his very last breath…"? Why would he feel the need to foreshadow so much unless we had something to truly worry about?
Seeing Michael unconscious in the hospital with a crying Jane by his side did not exactly give us hope for his long future. And while there is so much other drama surrounding this entire situation and the shocking return of many characters involved in it, we have to admit that we're so invested in Michael and Jane having a fairytale ending that we're hoping season 3 can deliver at least one happy ending to some of these major cliffhangers.
We'll just have to wait until October 17 to find out.