Jane Krakowski opened up about her 12-year friendship with Tina Fey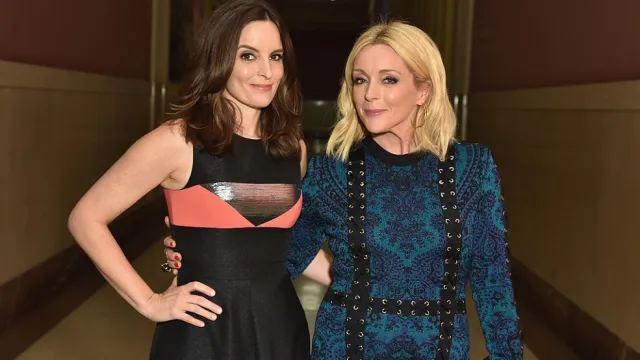 We always pair her up with Amy Poehler, but there's no denying that Tina Fey and Jane Krakowski are close friends. We mean, Fey put Krakowski in two of her shows, so it's pretty obvious that a real bond has formed between these two talented ladies.
And if you want to feel old, that friendship has been thriving for around 12 years. (30 Rock debuted back in 2006, and of course, there was a lot of planning prior to broadcast!)
"I really look back on that day and I don't know what good luck was bestowed on me. I just went in for an audition to meet with Tina and Robert [Carlock]—who would've expected we'd have this many years together?" Krakowski said to E! News.
We knew her best as Jenna Maroney on 30 Rock, but Krakowski has a totally different role in Unbreakable Kimmy Schmidt, Fey and Carlock's second hit show. The show's third season hit Netflix today.
Krakowski made sure to note that Fey was more than just a coworker or a boss — she was also a friend.
"We've shared life things together; we've had our kids at the same time. I look to Tina for so much advice beyond even work-related issues, I just think she's a great lady," she said.
Krakowski gave birth to a boy named Bennett in 2011, while Fey had her daughter Penelope that same year. Fey's first daughter, Alice, was born in 2005.
At this point, Krakowski doesn't want to imagine life without the creative pair — especially Fey.
"I never thought we'd be this far and I hope we keep going. I only hope that this show has as many years as 30 Rock did and that we can grow old together," she said.
Based on the incredible entertainment they create, we definitely hope for the same thing.