Jane Goodall just penned the most thoughtful letter in response to the Gorilla that was killed at the Cincinnati Zoo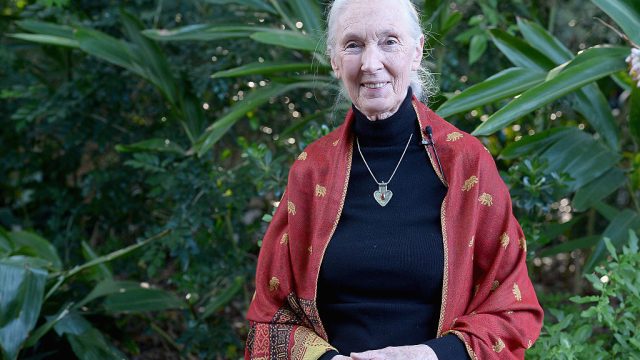 Animal lovers all over the world are still reeling from the death of Harambe, a silverback gorilla that was shot and killed last weekend at the Cincinnati Zoo after a 4-year-old boy fell into the gorilla enclosure. Nearly a week has passed since the tragic incident, and emotions are still running high. If you're not familiar with what happened, you can read about it here.
Much of the discussion over the past week has centered around either defending or criticizing the zoo's decision to shoot and kill the animal when they believed the boy's life was in danger. We've now learned that Jane Goodall reached out to the zoo in the hours following the tragedy. Rather than condemning or defending the decision, Goodall's letter expressed heartfelt concern for everyone involved.
The day following the shooting, Goodall wrote an email to Thane Maynard, the director of the Cincinnati Zoo. Her letter, which has been posted to the Jane Goodall Institute's website, reads as follows:
Goodall is legendary for being a primatologist and the world's foremost expert on chimpanzees. She is a champion for both animal welfare and human rights.
Goodall's letter is thoughtful response to a completely devastating situation. The Chicago incident she mentions happened in 1996, when a 3-year-old boy fell into the ape enclosure at the Brookfield Zoo and was rescued by a female mother gorilla carrying a baby on her back. While it's been speculated that Harambe may have been acting in a similar protective manner, no one knows for certain.