What This Skincare Brand Founder Did to Help Clear Her Acne-Prone Skin
This acne-care line has change her skin for the better.
Sundays are a day to recharge and reset by hanging with friends, turning off your phone, bathing for hours on end, or doing whatever else works for you. In this column (in conjunction with our Instagram Self-Care Sunday series), we ask editors, experts, influencers, writers, and more what a perfect self-care Sunday means to them, from tending to their mental and physical health to connecting with their community to indulging in personal joys. We want to know why Sundays are important and how people enjoy them, from morning to night.
When Jamika Martin was in her last year of undergrad at UCLA in 2017, a business idea popped in her mind. At the time, her acne was resurfacing after she'd taken a year break from doing a second round of Accutane, and it was getting worse. So when she decided to head back to the drugstore to get medicine to heal her acne, she noticed the industry has changed it's ingredients and products at all. "[It was the] same brands, same formulas, and same overly drying and stripping routines," the 24-year-old tells HelloGiggles. This realization made Martin want to shake up the industry for good. And the only way she knew how to do that was by creating an acne-focused skincare brand from scratch, now called ROSEN.
Now, years later, ROSEN has taken the acne industry by storm. In addition to having a commerce relationship with Urban Outfitters, the skincare brand has helped normalize acne by showcasing women on their site with bumps and scars and has implemented transparency practices such as telling buyers exactly what's included in its acne-care products (i.e. all the ingredients are natural) and how they're made (i.e. they don't believe in testing animals).
But while Martin's acne-care brand has been a success by not only recently being a part of Nordstroms' [email protected], but also having over 63k followers on Instagram, so has her relationship with her skin—and she has to thank ROSEN for that. "[It's] so much healthier than when I was younger. Not only do I understand more [about] skin and how to work with acne-prone skin, but I also realize how normal it is," she says. "For so many years of my life, I lived on this hope for a superlinear journey with my skin, so every time it went backward I felt so unhappy."
However, just because Martin's skin has gotten better doesn't mean she doesn't embrace her acne when it appears. If there's one thing ROSEN has taught her, it's to love her skin—no matter how it looks. "I had this super unrealistic thought that I'd 'achieve' clear skin then be solid, but that's not really how anything works. Today, I find so much comfort in scars and breakouts and bumps that I could have never imagined I would have felt," she explains. 
For this week's Self-Care Sunday, we spoke to Martin to learn more about her current skin-care routine and priorities. Here are her go-to self-care rituals, plus advice for people who are struggling to feel comfortable in their own skin.
Mental Health
HelloGiggles (HG): How would you say your skin has affected your mental health over the years?
Jamika Martin: This is actually the first time I've had this question, but definitely not the first time I've thought about it. When I was younger, it was an immense sense of shame and self-hate. I'd look in the mirror and break down in tears because of my skin. I never felt comfortable without makeup anywhere and every photo had to be edited. I'd walk around avoiding eye contact and just feeling so embarrassed because of my skin. Now, it's a sense of reflection for me. My skin is so closely tied to my mental health or other ways I'm treating myself, and it's usually the first alarm that [indicates] I've been doing something unhealthy!
HG: What are some practices or regimens you'd suggest for others who feel like their skin is affecting their mental health?
JM: Follow skin- and acne-positive accounts and read all the blogs!! I remember when I started ROSEN, and we started getting heavy into being an acne-positive brand, I would literally read the blogs I commissioned people to do for us over and over to get confidence and strength.
Find people with skin like yours and see what their real skin looks like on its best day and worst day. I feel like we've all done such a great job when it comes to bodies or hair [by] creating realistic expectations of what shapes or styles we can achieve. But when it comes to skincare, we're still so far behind and all aiming toward this one standard of perfection that may not even be realistic for your skin type! Find what is realistic so you can cherish your skin and understand it more.
HG: Do you do any wind-down to combat Sunday Scaries before work?
JM: Honestly, just trying to disconnect as much as possible. This means I've unfollowed a ton of content on all of my socials that have anything to do with beauty or skincare because sometimes I can literally feel my stomach drop. Being a founder is an incredibly taxing job, especially when you start growing! I also do my best Monday to Friday to make sure my work consists of what I love working on, which are things like growth and partnerships. I always know I've spent my time effectively Monday to Friday when I have no worries over the weekend.
Physical Practices
HG: What are some physical activities you've been doing lately for your skin?
JM: Other than some sort of treatment I mentioned earlier, just getting outside and being a bit barer on my face helps so much. Lighter skincare, makeup, full SPF, and a nice sunny day are things that are always good [for] my skin!
HG: On Sundays, how do you choose to connect with your skin?
JM: Honestly, a huge thing for me—especially when I have a lot of free time like the weekends—is disconnecting with my skin. Of course, I do all the skincare, but I am such a bad picker, and those who are like me know how easy it is to sit in front of a mirror for way too long. And because of my skin tone, I scar so easy!! So for me, I keep my routine or any treatments, but I don't spend too much time on my skin, or else it can end badly.
HG: What does confidence mean to you?
JM: Loving every essence of yourself while maintaining a healthy stride towards bettering yourself! I think confidence is this balance between truly enjoying who you are inwardly and outwardly while taking the time to find ways to be a better person overall.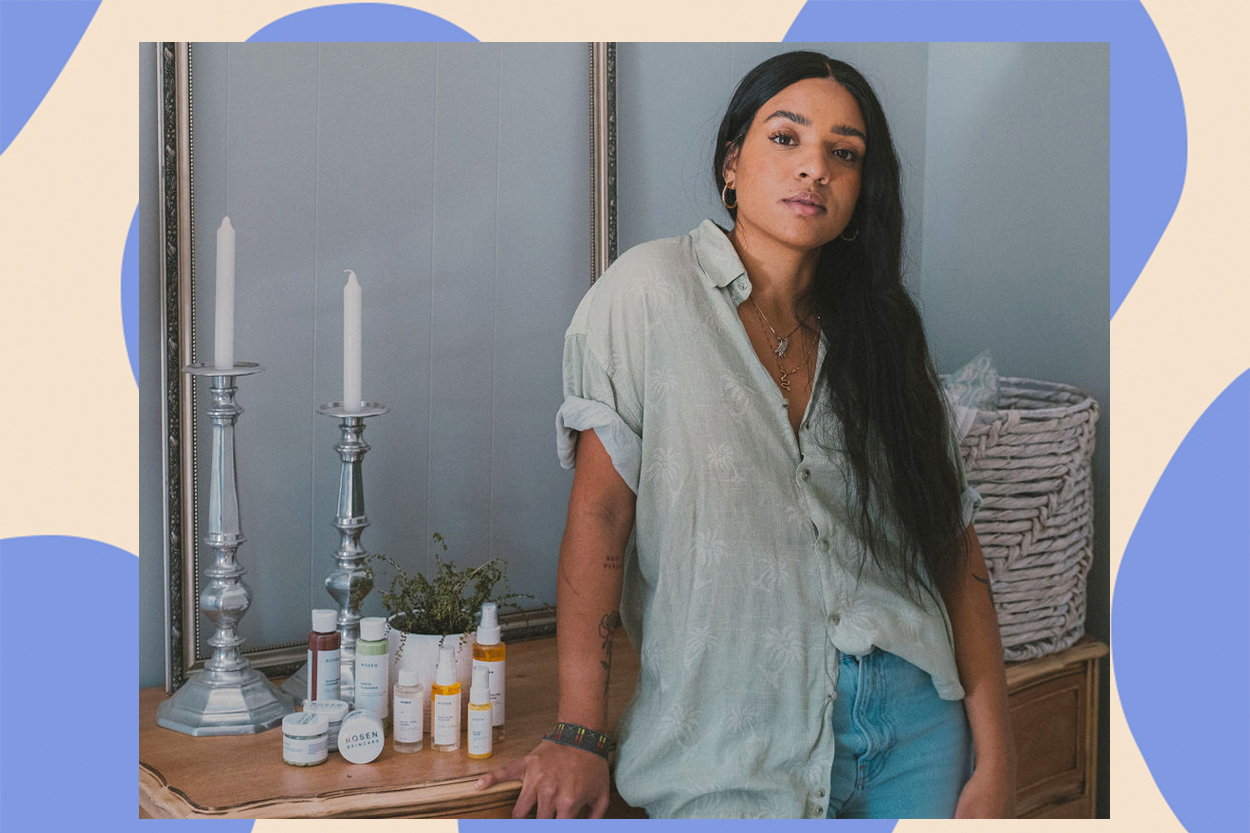 Community Care:
HG: How have you been staying connected with loved ones during the weekend?
JM: Sundays are usually a day of reconnection for me. Saturdays are often the days I lounge around, oddly enough. I've been trying to do a much better job of checking in on folks or finding ways to safely connect in person!
HG: You founded Rosen as an undergrad—what would you suggest to recent graduates looking to follow the same path you created for yourself? 
JM: Do it! I think the best thing about exploring entrepreneurship as an undergraduate is that there are no expectations. No one expects you to achieve anything wild because you're literally a student, which means you can set up so much time building something and preparing for launch. 
If you've recently graduated, I think now is also the time to do it. Generations before us have kind of framed later in life as the time to take risks when you really should dive in now. I've built ROSEN so much within the last three years off of nothing, but even if I had been working this whole time and we weren't where we're at today, I'd still be 24 and completely eligible for the workforce. It's honestly all upside in my opinion.
HG: How have you been trying to support the acne-prone skin community lately?
JM: We are always working to feature and highlight anything normalizing acne and breakouts on our page, which resonates with folks so well. Especially as an acne care brand, I think it means so much to not shame our customers and to celebrate their skin with them while they're on this journey!
HG: What's one thing you wish the beauty industry would understand and get right when it comes to acne?
JM: I think we need to start reshaping the standards of skin and skin care for everyone. The industry has done a great job beginning the conversations around different body types or how to treat kinky hair vs wavy. We talk about how to treat oily skin versus dry, but we don't talk about the expected outcome for different skin types, we set everyone up with this expectation for perfect skin! A slim body type won't get a super curvy shape just like straight hair will never become an afro. We need to have these same conversations around skincare and expectations for your own skin.
Personal Joys
HG: Do you have a skin-care routine or products you've been gravitating toward as of late? 
JM: Yes! Always all ROSEN and every day Skin SPF.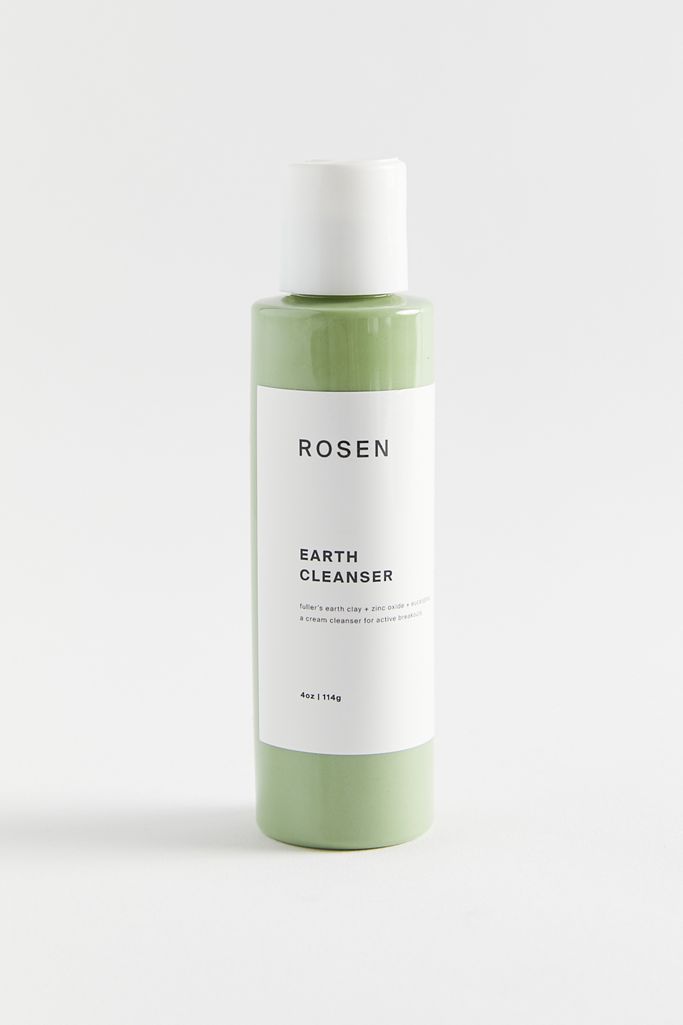 ROSEN Skincare Earth Cleanser
$$18.00
Shop it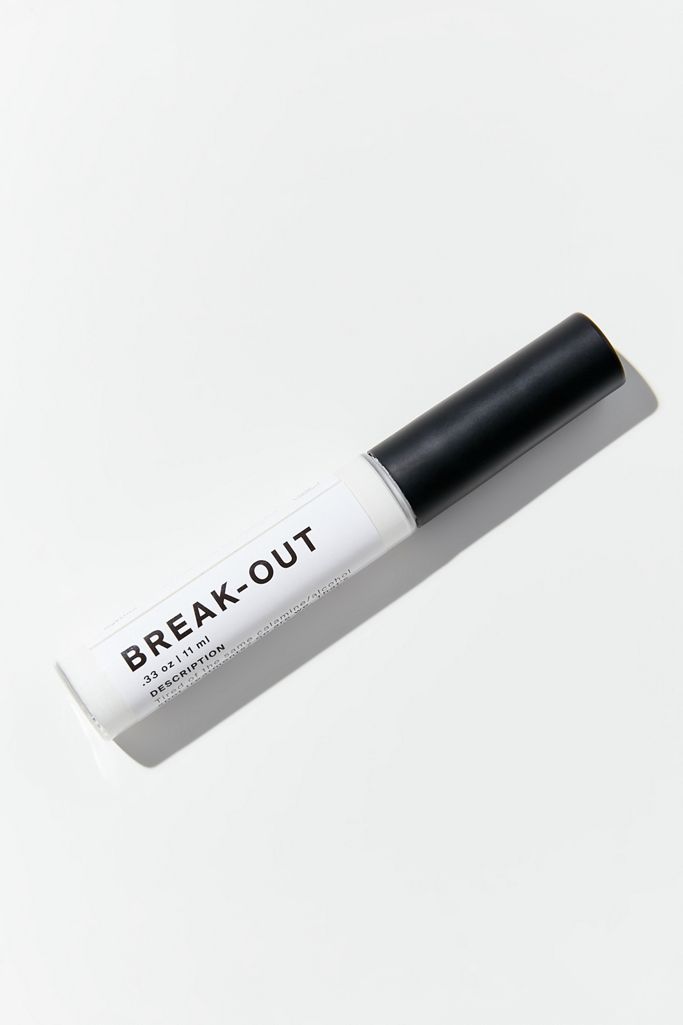 ROSEN Skincare Break-Out Spot Treatment
$$12.00
Shop it
HG: What is the one thing you always make sure to do on Sundays for your skin?
JM: Relax! My skin ties so deeply with stress and anxiety levels, so I try to never work on Sundays.
HG: What is your advice for people who currently don't feel confident and comfortable in their skin?
JM: Don't be afraid to speak about it or chat with others about your skin. You'll realize how many other folks feel just like you do! Take the time to really look at your own skin in perfect lighting with a filter and realize that more often than not, the expectations you're setting on yourself are just so unrealistic. For me, the sooner I realized how normal breakouts were and how healthy my skin actually was, the sooner I felt so confident and comfortable with any scars or breakouts I have.