Jamie Lynn Spears finally talks about leaving "Zoey 101" to become a mom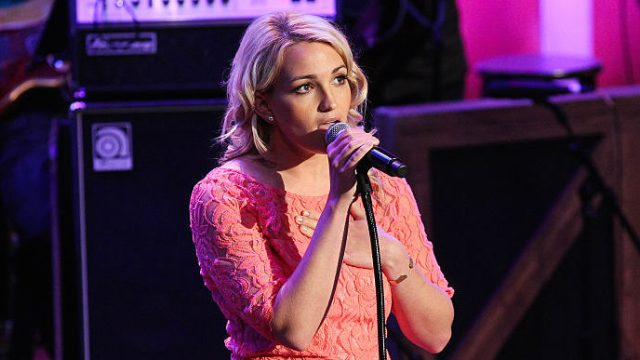 For the past eight years, ever since Zoey 101 came to an abrupt end, there's been a lack of closure in our lives. We've missed the show's star Jamie Lynn Spears and have been left in suspense wondering if/when she'll return to our TV screens. It turns out that now is the time.
On June 26th, the youngest Spears sibling will appear in a TLC special called Jamie Lynn Spears: When the Lights Go Out. It revolves around Jamie Lynn's desire to make it in the music industry as she works to set the next stage of her career in motion. This is especially important to Spears because she wants to shed all the negativity that haunted her in the past.
"At 16, I was pregnant and I was going to become a mom," Jamie Lynn explains in the trailer for her upcoming special. "The child star who got pregnant. A lot of horrible, nasty things were said." This criticism only added to the fear and shock Jamie Lynn herself felt at the time. Back in 2007, she told Ok! Magazine, "I was in complete and total shock … I was scared, but I had to do what was right for me."
The rest of the TLC trailer is filled to the brim with emotion. Jamie Lynn's dad states, "Jamie Lynn, she was bad … It was a bad three years," and her mom adds, "I really thought she was joking." In response, the star herself explains, "I was a child then. I needed to go grow up outside of the world's view." Jamie Lynn is specifically referring to her time as main character Zoey Brooks on Zoey 101, a popular Nickelodeon show she had to leave after finding out she was pregnant.
Now that she's grown up and has overcome challenging times, Jamie Lynn wants to share her story. She concludes, "I'm not just a child star. And I'm not just someone's sister. And I'm not just a teen mom. For the first time, this is the real story."
You better believe we'll be watching Jamie Lynn's special on June 26th.