Jamie Lynn Spears just welcomed a baby girl, and her name is so unique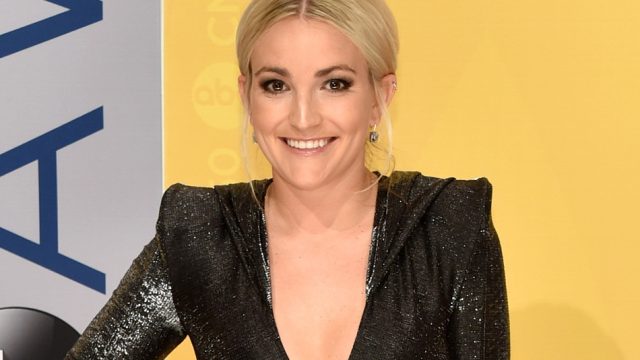 Congratulations to the Spears family! Britney Spears's actress sister Jamie Lynn Spears just welcomed a baby girl, and we are totally loving her name choice. This is the second girl for Spears, who is also the mom of 9-year-old Maddie Briann Aldridge, whom she currently co-parents with ex Casey Aldridge.
Spears is now married to Jamie Watson, who she reportedly started dating back in 2010. Watson has a life outside of the spotlight, which likely gives Spears — most famous for starring in the Nickelodeon show Zoey 101 — more of a private life. The two tied the knot in 2014, and announced that they were adding to their family in late December 2017. We have a feeling that Maddie is going to be an incredible big sister.
According to People.com, Spears delivered her baby daughter the morning of Wednesday, April 11th and chose the name Ivey Joan Watson. Spears said that her middle name has family significance, making it even more special.
"We are beyond excited to welcome this beautiful baby girl to our family!" she told People.com. "Her middle name, Joan, is to honor my Aunt Sandra, who passed away 10 years ago from ovarian cancer. She was the most graceful woman I've ever known."
Here's the first family photo that Spears shared with her fans.
https://www.instagram.com/p/BhefDcilYgt
She's SO adorable, and Maddie — who looks like Spears's twin — looks so in love with the new arrival.
We're sure that Aunt Britney is so excited for her little sister. Here's to hoping Jamie Lynn Spears posts a photo when the big meet-up occurs.